#EndorseThis: Yes, Jeanine Pirro Is Back — And She's Still Shouting!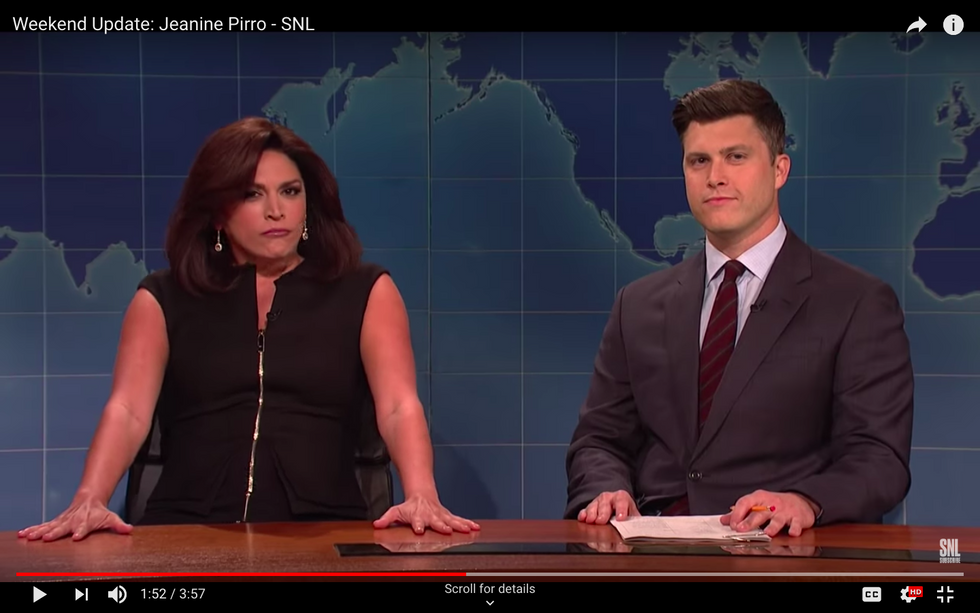 Did you miss Jeanine Pirro, the suspended female Fox News judge? Saturday Night Live brought her back — or at least her alter ego, the brilliant Cecily Strong.
Egged on by Colin Jost, she opens with a shout out to her super-fans: "Mean, horny men laying on in-home hospital beds and white prison gangs who control the remote on Saturdays. Thank you for watching!"
As she explains to bemused Colin, Pirro can't help shouting all the time. "Mama's got one volume and it's three chardonnays deep at a crowded party!" Of course, she's most excited about the Mueller Report — or at least Bill Barr's distorted version — so excited, in fact, that she can't quite keep her seat.
Not that wacky Jeanine thinks anyone should ever see the actual text. She has a much better idea for what Barr should do with that damned thing.
This is among SNL's most uproarious Weekend Update episodes. Click and laugh.