Engulfed In Ukraine Scandal, Perry Resigns As Energy Secretary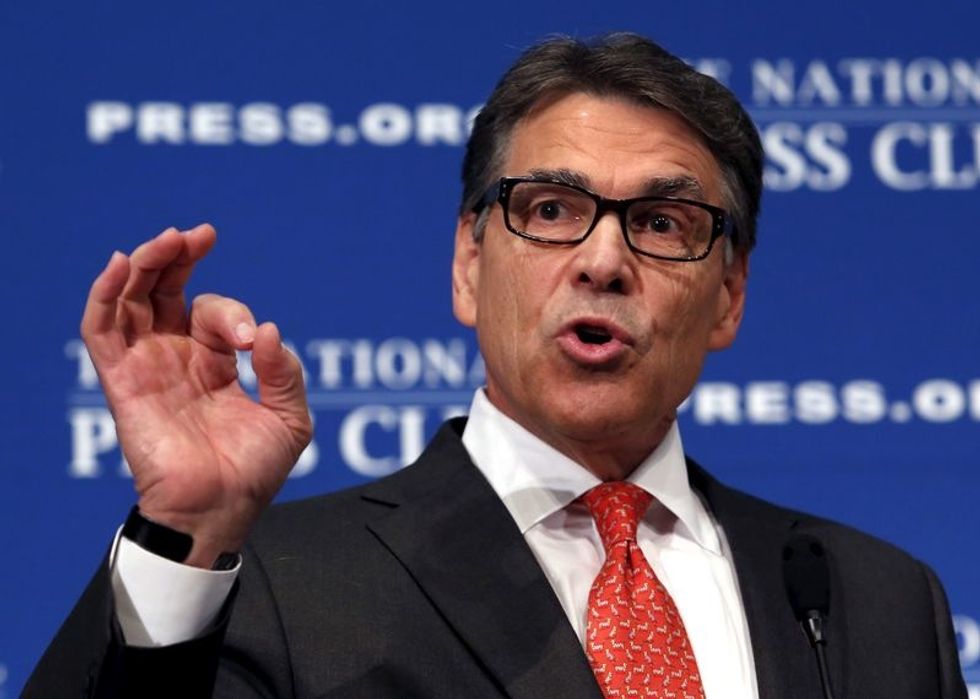 Energy Secretary Rick Perry told President Donald Trump on Thursday that he will be resigning from the administration shortly, according to reports from Bloomberg News and the New York Times. The reports did not say when, precisely, he will be leaving government, but the Times said it would be "soon."
Perry, once a high-profile GOP candidate for president and governor of Texas, faded into the background as a member of Trump's Cabinet and managed to avoid the big scandals that touched nearly every other top official — until recently. As Trump's Ukraine scandal exploded, Perry was quickly swept up in the chaos.
In a recent Wall Street Journal report, Perry confirmed he was involved in Rudy Giuliani's scheme to pressure Ukraine to investigate former Vice President Joe Biden and Trump's conspiracy theories about the 2016 election.
The Journal reported:
Mr. Perry, in an exclusive interview with The Wall Street Journal, said he contacted Mr. Giuliani in an effort to ease a path to a meeting between Mr. Trump and his new Ukrainian counterpart. He said Mr. Giuliani described to him during their phone call several concerns about Ukraine's alleged interference in the 2016 U.S. election, concerns that haven't been substantiated.
Mr. Perry also said he never heard the president, any of his appointees, Mr. Giuliani or the Ukrainian regime discuss the possibility of specifically investigating former Vice President Joe Biden, a Democratic presidential contender, and his son Hunter Biden. Mr. Trump's request for a probe of the Bidens in a July 25 call with Ukraine's president has sparked the impeachment inquiry in the House.
However, the claim that Perry was unaware of potential Biden probe, a claim echoed by many Trump officials, is unconvincing. Giuliani was quite public about the intent to get Ukraine to investigate Biden — he talked about it in the New York Times. His discussion of the plan last May even led to a backlash from Democrats, which prompted Giuliani to cancel his trip to the country.