Enough Reindeer Games: Big Business Would Like Its Party Back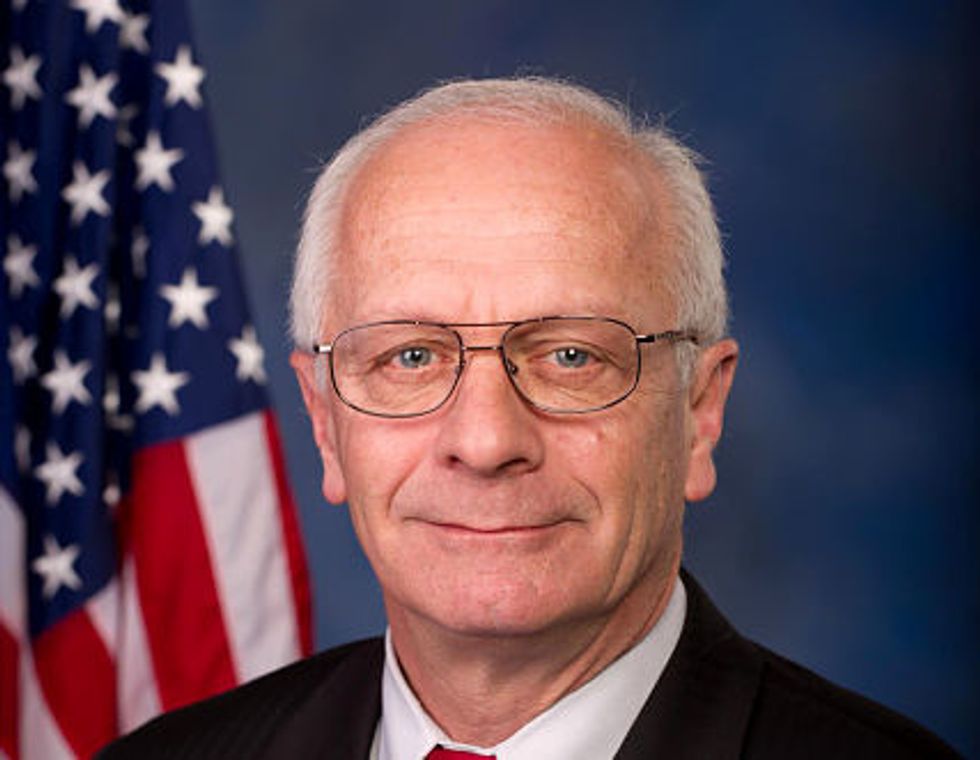 Rep. Kerry Bentivolio (R-MI) is exactly the kind of Republican politician that Republican donors should be afraid of.
As a high-school teacher, Bentivolio told his students that his goal was to make each one of them cry at least once.
As a reindeer rancher, he dressed as Santa and appeared in a movie that suggested that 9/11 was an inside job.
As a congressman, he admitted that the only thing holding him back from his "dream come true" of impeaching President Obama was "evidence."
Now Bentivolio has every Republican's worst fear — a primary challenger. But this challenge isn't a crazier Republican because, frankly, that's impossible.
His opponent is a prototypical GOP insider — David Trott.
The Detroit Free Press' Todd Spangler explains:
While Bentivolio struggled to attract the support of high-placed Republicans in local circles last year — and won despite that — Trott can already claim such backing: He was part of former GOP presidential nominee Mitt Romney's finance team and counts among his campaign cochairs former state Senate Majority Leader Mike Bishop, Wayne County Commissioner Laura Cox, Ronna Romney McDaniel and former state Rep. Andrew (Rocky) Raczkowski.
David Trott calls himself "a leader with a proven record of job creation and problem-solving abilities." The implication is, of course, that Bentivolio is not.
Trott's law firm Trott & Trott is known for its work on foreclosures and bankruptcies. And Michigan's Democrats are already attacking his job creation abilities.
"With a record of profiting from the misery of Michigan's families who were hurt by the Wall Street crash, David Trott would only enable predatory lenders and Wall Street fat cats – which is why he cannot win a primary election, much less a general election," Michigan Democratic Party Chairman Lon Johnson said in a statement.
But if Trott does make it out of the primary, gerrymandering would make it very difficult for any Republican to lose, which is exactly why Republican leaders are eager to get this seat out of Bentivolio's hands.
"How did corporate America lose control of the Republican Party?" The New York Times' Eduardo Porter asked on Tuesday, in a piece ruminating on how big business hasn't been able to rally House Republicans on key issues like immigration reform, infrastructure and not threatening to destroy our economy with a debt default.
While Bentivolio would never vote for higher taxes on the rich or more regulation, he just isn't a reliable voice for corporate America. Trott will be.
Tea Partiers are messing with the "primal forces of nature" when they disobey big business. And if they don't have a large enough political base, even they need to fear primary challenges.