Ensuring Separation Of Church, State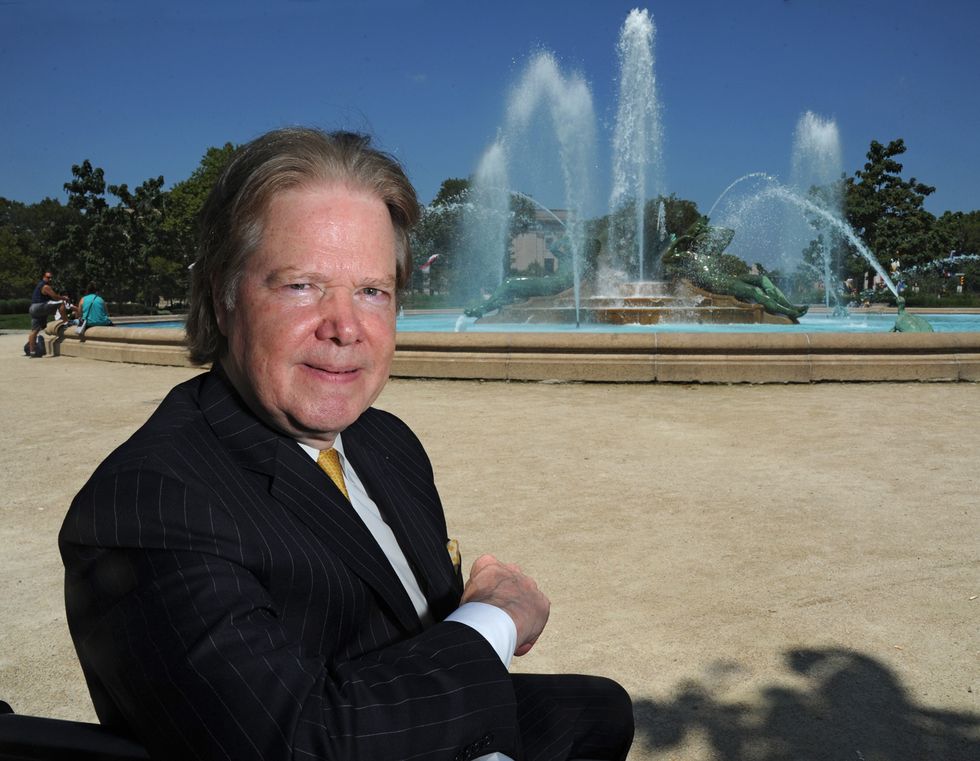 By Julia Terruso, The Philadelphia Inquirer (TNS)
PHILADELPHIA — M. Kelly Tillery was a 24-year-old recent Penn law graduate in September 1979 when he heard Mayor Frank Rizzo announce on the evening news that he would build a huge cylindrical platform atop Logan Square, for Pope John Paul II to say Mass.
Tillery couldn't believe what he was hearing. By funding the platform for a Mass, Rizzo wasn't separating church and state — he was marrying them.
Tillery stayed up all night drafting a federal lawsuit against Philadelphia over what he considered its blatant violation of the First Amendment's Establishment Clause.
"I had just read every First Amendment Supreme Court case ever issued," Tillery, now 60, said. "I could not believe a mayor of a modern American city would have the audacity to say something so clearly unconstitutional. He basically said, 'I'm going to build an outdoor church for my pope.'"
Not only did Rizzo say it — he paid it. The city dished out $205,569 ($675,710 in 2015 dollars) for the stage, its decorations and a 30-foot-high cross, now at St. Charles Borromeo Seminary.
Tillery, now a partner at Pepper Hamilton L.L.P. specializing in intellectual property law, is still known by friends as "the man who sued the pope." That's not quite accurate — he passed the case on to the American Civil Liberties Union — but his story reaffirms some of the reasons September's visit by Pope Francis will not come at taxpayers' expense.
City officials provide assurances that the estimated $45 million in expenses for the papal event will be paid by the World Meeting of Families Philadelphia 2015 — covering all religious and nonreligious aspects of the visit.
"The city is not sharing costs. We will present a bill to the World Meeting of Families, which has a plan for the events," city spokesman Mark McDonald said. He said that bill would include costs incurred for police, fire, the Office of Emergency Management, Streets (both Sanitation and Transportation), Parks and Recreation, L&I, Health, Water, Fleet, Public Property and Information Technology.
Ken Gavin, spokesman for the Archdiocese of Philadelphia, confirmed that no public money would finance the papal event. The archdiocese has partnered with the World Meeting of Families (WMOF).
"The WMOF entity is responsible for bearing the burden of all costs associated with the events," Gavin said. That includes all security costs. The event is a National Special Security Event, but that designation does not include any federal funding, he said.
The Philadelphia Convention and Visitors Bureau estimates the city's economic benefit at $418 million from the World Meeting and the papal appearances.
Tillery's first draft of the lawsuit, typed out on 8 1/2-by-14-inch paper, landed in the hands of Hilda Silverman, the then-director of the ACLU and a tireless Middle East peace activist. Silverman died in 2008.
Tillery couldn't lead the legal challenge himself; he still was awaiting the results of his bar exam. And besides, he had another reason to distance himself — a job offer waiting at Obermayer Rebmann Maxwell & Hippel L.L.P. — where one of the senior partners was Martin Weinberg, former city solicitor under Rizzo.
Thirty years later, the case is still legendary at the ACLU Philadelphia office, where a new generation of attorneys now works.
"It was a really egregious thing at the time and it was a total snub to the populace," said Mary Catherine Roper, the current legal director of the ACLU of Pennsylvania. She wasn't working at the agency in '79 but is familiar with the case.
"The problem wasn't that the city spent money on the pope's visit but that the city spent money specifically to build him a platform to say Mass — no one has suggested that anything remotely like that is happening this time," she said.
Pope Francis is expected to say Mass on an elaborate, canopied altar built on Eakins Oval at the base of the Art Museum. The evening before, that space will serve as a stage for the Festival of Families entertainment.
The first step in the lawsuit proceedings was finding a plaintiff. Silverman turned to her friend and neighbor Susan Jane Gilfillan, a high school anthropology teacher from Minneapolis who had moved to the city three years earlier. Gilfillan agreed to sue, along with a second taxpayer, the Rev. Mary Anne Forehand, in what would be known as Gilfillan v. the City of Philadelphia.
Gilfillan, then 37, refers to herself as a "fallen Catholic," and said that growing up with people from all religions inspired her to get involved.
"I was raised Catholic, went to public high school where we had Lutherans, all kinds of Protestants, some Greek Orthodox kids, a few Jewish kids — we didn't go after each other or argue about religion, we sort of just compared."
A lifelong activist, Gilfillan, now 74, was a teacher during the Vietnam War and pushed back on a principal who wanted to mandate the singing of the national anthem every morning. She taught evolution when parents were pulling their students out of the course for religious reasons. And she has since fought the city of Philadelphia on zoning issues in Germantown, where she lives with her husband and son.
The city didn't just push back on the lawsuit — it fought tooth and nail, spending hundreds of thousands of dollars in legal fees to defend the cost of the altar. There was public outcry on both sides. Silverman, of the ACLU, told newspapers at the time that she had received death threats.
The city argued the stage was included in event-planning costs related to logistics and security for a dignitary or head of state. It kept the pope visible and safe. What's more, the city argued, many of the things on the stage — from flowerpots to candles — could be reused for secular purposes.
"I don't think their intentions were to violate a law; they just wanted a great, first-class event in Philadelphia," said former Councilman Frank Rizzo Jr., who recalled watching with his father as Pope John Paul II celebrated Mass. "I think the decision was made more for the sake of the event than religious reasons. My dad was very, very proud."
Washington also hosted John Paul during his 1979 U.S. visit. The Archdiocese of Washington paid for the $400,000 platform erected there.
The case was heard in U.S. District Court and the U.S. Court of Appeals for the 3rd Circuit; both courts found the city's action was "public sponsorship of a religious service." The city appealed to the U.S. Supreme Court, which declined to take the case. The archdiocese reimbursed the city for the cost of the altar.
This time is different from 1979.
"Here we have a circumstance 30-plus years later, in which we have a different mayor, we have a different pope, we have a different head of the archdiocese," Tillery said. "Hopefully all of us have learned from that experience back in 1979."
Tillery's work in intellectual property law has led him to represent musicians ranging from Black Sabbath to Madonna. From his office, where a portrait of Abraham Lincoln hangs, he can almost peer down at Logan Square.
When it was announced that Pope Francis would visit Philadelphia, Tillery wrote a letter to Mayor Nutter, enclosing a narrative of the 1979 lawsuit he wrote for Philadelphia Lawyer magazine.
Tillery went to Jesuit High School in New Orleans, but when asked if he is Catholic, he quotes his hero: "I, like Abraham Lincoln, have never belonged to any church."
Tillery said that if city officials say the city will be reimbursed for expenses from the Pope Francis events, he believes them. But he hopes there will be some independent audit to guarantee the payments. "There should be some independent look at this to ensure the right thing is being done," he said. "This is going to be a remarkable event, but the First Amendment has been around a long time. Someone ought to be watching."
(c)2015 The Philadelphia Inquirer. Distributed by Tribune Content Agency, LLC.
Photo: M. Kelly Tillery, 60, sits in Logan Square in Philadelphia on July 20, 2015. Tillery was a 24-year-old law student when he was the catalyst behind a lawsuit against Mayor Frank Rizzo and the City of Philadelphia over the use of public funds to build the stage where Pope John Paul II held mass in 1979. (Clem Murray/Philadelphia Inquirer/TNS)