Eric Holder's Badge Of Honor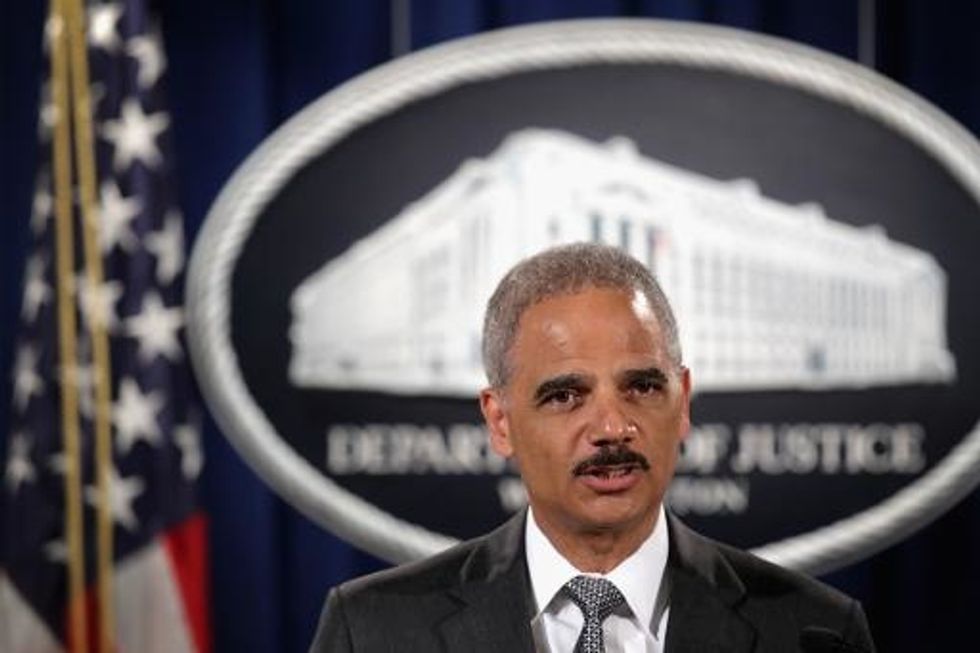 If there is any single statement that ought to gratify Eric Holder as he stepped down today, it was the response of Ethel Kennedy. Referring to her late husband, who served as Attorney General during the civil rights era, Mrs. Kennedy said:
"Eric Holder has vigilantly defended an ideal Bobby strongly believed — that the Justice Department must deliver justice for all Americans. Especially our most vulnerable, who live in the very communities where justice can be hardest to find."
That is the essential point of David Nather's thoughtful retrospective in Politico – which notes Holder's history of conflict with the Republican-led Congress, including a contempt citation that "will never be totally erased from his record." But why should he care about that? Considering the authors, none of whom would be fit to carry his briefcase, it is nothing less than a badge of honor.
AFP Photo/Alex Wong