Ethics Expert Says Trump G-7 Doral Scheme Is 'The Bottom'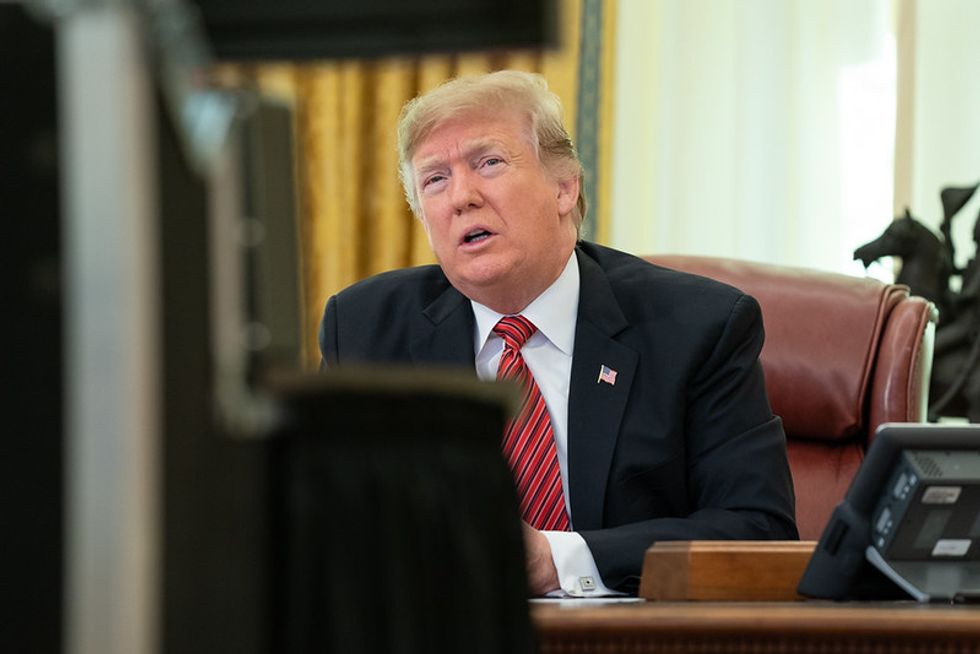 Reprinted with permission from Alternet
Government ethics expert Walter Shaub is blasting President Donald Trump's decision to host next year's G-7 at his own Trump National Doral Miami resort. Shaub, who served as the Director of the U.S. Office of Government Ethics for over four years, says there is "no level of corruption greater." And he warns if the Senate does not act, it's "over."
"There is no level of corruption greater than a President participating in the award of a contract to himself," Shaub wrote Thursday night on Twitter.
"We have reached the bottom. If the Senate will not act to stop this, there is no government ethics program. It's over."
There is no reason to expect the Senate to do anything to stop this, given Majority Leader Mitch McConnell's near-total protection of President Trump. In fact, McConnell has been fundraising off that very protection, telling potential donors he is the firewall between Trump and removal via impeachment.
"This is zero," Shaub adds. "At this point, the ethics program is closed for business. We are at the ground floor. What comes next is subterranean. It's what happens when the ethics program has been razed to the ground and the villains break out shovels."
Shaub continued his warnings Friday morning:
Don't lose sight of the G-7 award to Doral today. A president participating in a contract award to himself is an impeachable act.

— Walter Shaub (@waltshaub) October 18, 2019