Senate Panel Finally Receives Ethics Filings For Labor Nominee Puzder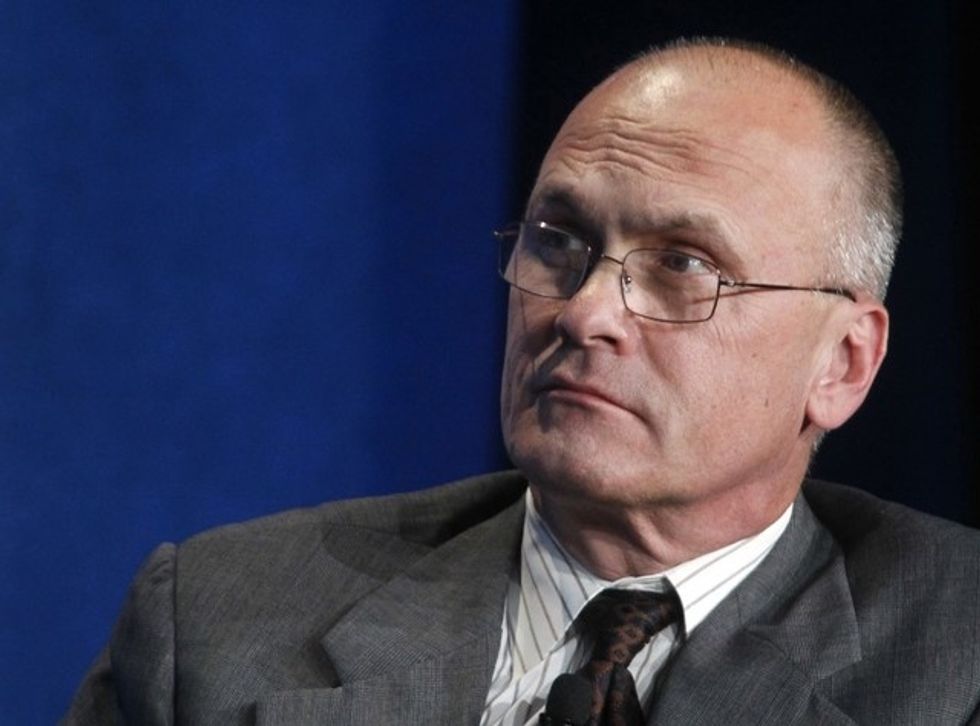 WASHINGTON (Reuters) – The U.S. Senate panel tasked with vetting labor secretary nominee and fast-food executive Andrew Puzder will hold his confirmation hearing on Feb.16, now that his ethics paperwork has been submitted to Congress, a committee spokesman said Wednesday.
Puzder's certification from the Office of Government Ethics arrived at the Senate Committee on Health, Education, Labor, and Pensions exactly two months after Puzder was nominated to the job by President Donald Trump.
A spokesman for Puzder, George Thompson, said he expects that Puzder will turn in a separate questionnaire to the committee by Thursday morning.
Puzder is the chief executive officer of CKE Restaurants Inc, which owns primarily franchised restaurants including Carl's Jr. and Hardee's.
Tentative plans for Puzder's hearing have been repeatedly postponed amid delays with a review by the Office of Government Ethics.
Those stem from the complexities surrounding how Puzder will divest himself from CKE Restaurants, which is owned by private equity firm Roark Capital Group.
Other companies in Roark Capital's portfolio include Corner Bakery, Cinnabon, Arby's, Carvel, and Auntie Anne's.
Senate Democrats have been highly critical of Puzder, a staunch critic of an overtime rule championed by the former Obama administration.
His nomination has sparked protests around the country by some CKE fast-food workers and the union-backed "Fight for $15" movement to raise the minimum wage to $15 an hour.
Workers from a number of CKE's franchised locations have also complained of wage and hour concerns and other labor conditions in recent weeks.
In a letter to Puzder sent on Wednesday before the ethics paperwork was sent to the Senate, the committee's ranking Democrat, Patty Murray, said she wanted to receive a "detailed account" of his plans for recusals, divestments, and resignations in order to avoid potential conflicts of interest stemming from his business relationship with Roark Capital Group.
"The franchise model's pervasive presence in the fast food industry, the frequency of serious labor violations connected with franchising and your past or present financial interest in Roark raise questions regarding your ability to faithfully carry out the Department of Labor's mandate," Murray wrote.
(Reporting by Sarah N. Lynch; editing by Chris Reese, Leslie Adler and David Gregorio)
IMAGE: Andrew Puzder, CEO of CKE Restaurants, takes part in a panel discussion titled "Understanding the Post-Recession Consumer" at the Milken Institute Global Conference in Beverly Hills, California  April 30, 2012.  REUTERS/Fred Prouser