EU Official On Trump: 'With Friends Like This'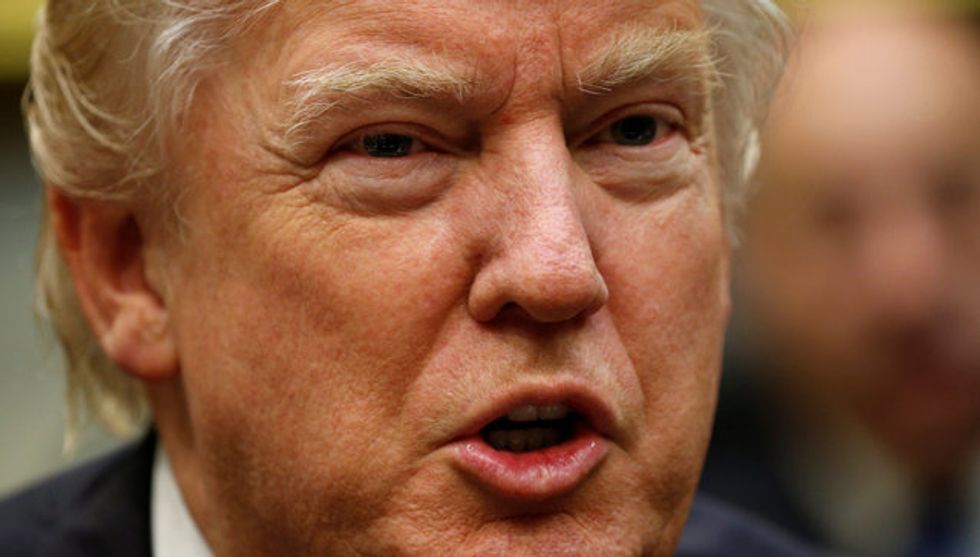 Reprinted with permission from Shareblue.com
Under Trump, the United States has become more of an enemy of the European Union than an ally. That's the frank assessment of Donald Tusk, one of the EU's top officials.
Tusk, the European Council president and a former prime minister of Poland, characterized the recent diplomatic bumbling by the Trump administration in no uncertain terms.
"Looking at latest decisions of @realDonaldTrump someone could even think: with friends like that who needs enemies," he tweeted. "Thanks to him we got rid of all illusions. We realize that if you need a helping hand, you will find one at the end of your arm."
The European Council represents the heads of state of the European Union. So when Tusk speaks out, he does so on behalf of some of America's closest allies on the continent.
That includes nations like Germany, Italy, the United Kingdom, Spain, and others, where over 50,000 active service members of the American military are currently deployed. Those men and women are tasked with military readiness and must coordinate with their host nations.
Meanwhile, Trump is steadfastly focused on antagonizing some of the nation's longest alliances.
The latest attack came after Trump decided to violate the Iran nuclear deal. Many EU nations are part of that deal, and after his petulant decision, they reaffirmed their commitment to fighting nuclear proliferation.
Almost immediately, Trump's handpicked ambassador to Germany, Richard Grenell, incited an international incident by insisting that the nation would have to back American sanctions against Iran.
The withdrawal also provoked a joint response from German Chancellor Angela Merkel, French President Emmanuel Macron, and U.K. Prime Minister Theresa May, rebuking the U.S. for walking away from its international commitment.
Many of those same nations, along with others, also reacted with dismay when Trump took America out of the Paris Climate Accord.
Trump has shown consistent hostility to the country's European allies. He refused to even shake Merkel's hand when she first visited the White House. And s a few months later, he said Germany was "very evil" while discussing that nation's trade policies.
Unlike his two predecessors, Trump has yet to visit England. Citizens there have vowed to greet him with massive protest, and his planned trip has been downgraded to a "working visit."
President Barack Obama, on the other hand, had a full state visit during his first term, in which he met Queen Elizabeth and was warmly greeted by the citizens.
While rejecting and insulting European allies, Trump has expressed open admiration and praise for authoritarian regimes that share his distaste for a free media and expression.
The EU is well aware of Trump's hostility toward it. Tusk's public comments show just how strained relations have become between the member nations and the U.S.
Trump has put yet another burden on the backs of Americans serving abroad, who must continue to work with nations that their ostensible commander in chief smears from afar.