EU Not Ready For More Sanctions Against Russia, Ministers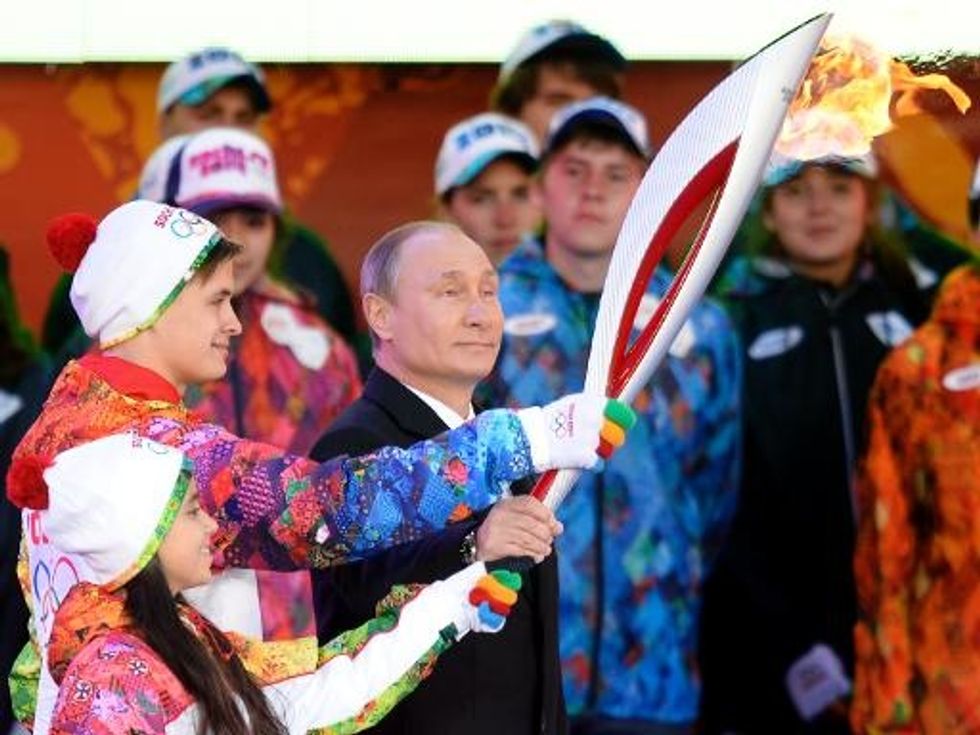 By Nikolaus von Twickel and Alexandra Mayer-Hohdahl, McClatchy News Service
Several EU foreign ministers said on Friday that it was too early to slap broad economic sanctions on Russia for its annexation of Ukraine's Crimea region, but that such an option should be kept open.
British Foreign Secretary William Hague told reporters in Athens that the moment was not right for the next phase of sanctions, but that "they have to be ready because the situation remains very dangerous."
Dutch Foreign Minister Frans Timmermans said introducing more sanctions was wrong, adding that the travel bans and asset freezes for Russian officials currently in place already affected foreign direct investment in Russia.
"I think the impact of what has been done so far is much greater than people sometimes see," Timmermans said.
Austria's Foreign Minister Sebastian Kurz said it would be an "absolutely wrong step to ratchet up the sanctions now."
The ministers were speaking at the sidelines of two-day talks that kicked off Friday in the Greek capital.
EU foreign policy chief Catherine Ashton reiterated calls upon Russia to reduce its military buildup along the border with Ukraine.
Ashton explained that reports of the troops moving back have not been verified by NATO. "It is really, really important that Russia shows it is serious about de-escalation by moving troops back," she said.
German Foreign Minister Frank-Walter Steinmeier said the top priority was to stabilize the political situation in Ukraine and called upon Moscow to keep its western neighbor economically alive through trade and energy relations.
"Russia cannot have an interest in having a collapsing state like Ukraine in its immediate neighborhood," he said.
Moscow on Thursday announced an 80 percent price increase for its gas deliveries to Ukraine. The Ukrainian government has said that it faces bankruptcy if it does not receive outside economic aid.
Russia has demanded that Ukraine reform its constitution to become a federal state and commit itself to neutrality.
Kurz said Austria would advise Kiev in neutrality. "Ukraine has approached us and asked us for know-how in the area," he said. Kurz added that the country's NATO accession "would be a provocation for Russia."
Neutrality has been a central theme of Austrian foreign policy since World War II.
Meanwhile, Russian Defense Minister Sergei Shoigu said that more than 8,000 Ukrainian soldiers stationed in Crimea have asked to join the Russian armed forces and that 3,000 of them have already done so.
The figure could not be independently confirmed, but the Ukrainian defense ministry said last week that around half of the troops in Crimea may have defected to the Russians.
Russian President Vladimir Putin has said the Ukrainian servicemen on the Black Sea peninsula numbered 22,000.
Ukrainian troops in Crimea last week surrendered their bases to Russia after being besieged by heavily armed forces without insignia, which Shoigu claimed to be Crimea's self-defense formations but have been widely identified as Russian.
Russia annexed Crimea last month after a referendum condemned as illegal in the West.
AFP Photo/Alexander Nemenov