Europe Pushes U.S. On Spying Amid New Revelations
@AFP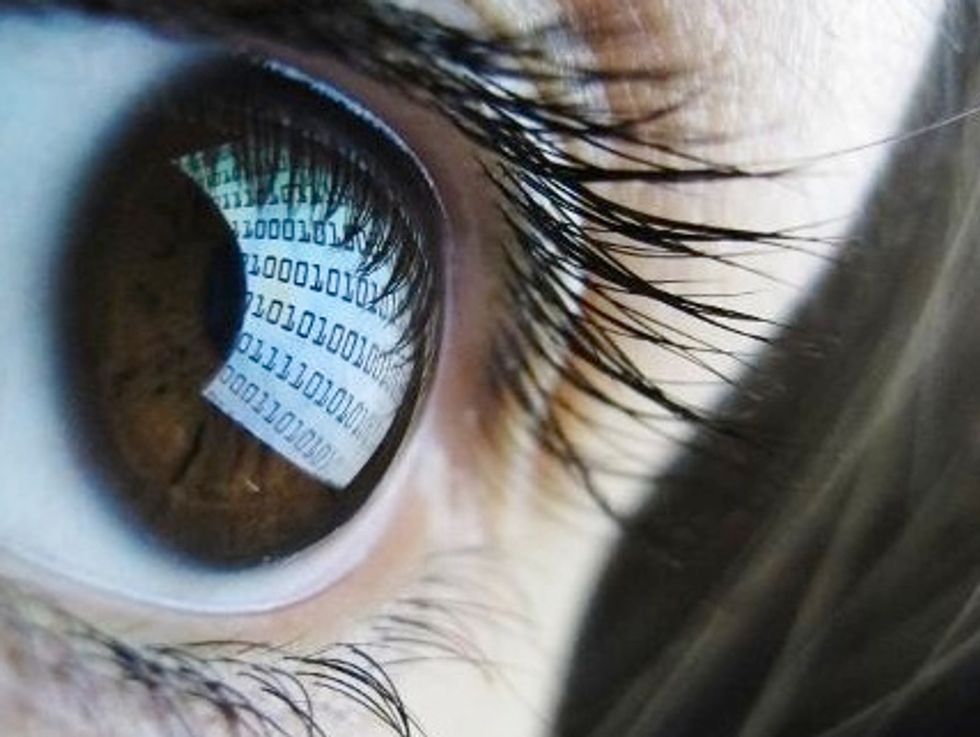 Washington (AFP) – Europe and Washington traded spying accusations, as envoys met to seek ways to rebuild trust after shock revelations about the scale and scope of U.S. surveillance of its allies.
A German intelligence delegation and a separate group of EU lawmakers were in the U.S. capital to confront their American allies about the alleged bugging of Chancellor Angela Merkel's phone.
And the visit coincided with the latest in a series of newspaper reports based on leaked National Security Agency files, this one alleging U.S. agents hacked into cables used by Google and Yahoo.
President Barack Obama's spy chiefs are on the defensive over the reports, which have riled America's allies and exposed the vast scale of the NSA's snooping on telephone calls and Internet traffic.
German Chancellor Angela Merkel told U.S. President Barack Obama that "spying between friends is not done" amid reports that her phone was bugged for more than a decade
The head of the NSA, General Keith Alexander, repeated the administration's argument that all countries spy on one another, and said that the allies should discuss a new working relationship.
"I think this partnership with Europe is absolutely important," he said.
"But it has to do with everybody coming to the table and let's put off all the sensationalism and say: 'Is there a better way for our countries to work together?'"
US intelligence chiefs have said these reports are based on a misinterpretation of an NSA slide leaked to the media by fugitive former intelligence technician Edward Snowden.
Rather than siphoning off the records of tens of millions of calls in Europe, as the slide seems to suggest, they argue that the data was in many cases gathered and shared by European agencies.
'Foreign nations spying on U.S.'
"The perception that NSA is collecting 70 million phone calls in France or Spain or Italy is factually incorrect," Alexander said at a conference organized by Bloomberg media group.
"This is actually countries working together to support military operations, collecting what they need to protect our forces in areas where we work together as nations."
This argument, which Alexander and overall U.S. spy chief James Clapper made on Tuesday before a Congressional committee, had already raised eyebrows in Europe.
French government spokeswoman Najat Vallaud-Belkacem, speaking after a cabinet meeting chaired by President Francois Hollande, said: "The NSA director's denials don't seem likely."
Germany, angered by the revelation that the NSA tapped Chancellor Angela Merkel's phone, also issued a stern response, denying U.S. claims that the European allies spy on U.S. targets in turn.
Elmar Brok, Chairman of the European Parliament's committee on foreign affairs, told reporters that Alexander had admitted to an EU delegation that America had targeted Merkel.
The spy had shown the envoys evidence that much of the data from France, Spain and Germany referenced in the latest leaked slide had indeed been European intelligence shared with the NSA.

"This was given to the U.S. by the French, Spanish or German authorities not spying on Germany, France or Spain, but on what was known in Afghanistan or Yemen," Brok said.
But Brok also noted that Alexander had confirmed at the same time that the NSA and other U.S. intelligence services also "work unilaterally" in Europe, without the knowledge of their local partners.
Merkel's spokesman Steffen Seibert said German officials and intelligence officers were in Washington to discuss "a new basis of trust and new regulation for our cooperation in this area."
"We are in a process of intensive contacts with US partners both at the intelligence as well as the political level," he said.
Meanwhile, a new report in the Washington Post alleged that NSA technicians had tapped into Yahoo and Google data centers around the world, winning access to vast amounts of private data.
The report said a program dubbed MUSCULAR, operated with the NSA's British counterpart GCHQ, can intercept data directly from the fiber-optic cables used by the U.S. Internet giants.
The Post reported this is a secret program that is unlike PRISM, another NSA tool revealed by Snowden's leaks, which relies on secret court orders to obtain data from technology firms.
According to a document cited by the newspaper dated January 9, 2013, some 181 million records were collected in the prior 30 days, ranging from email metadata to text, audio and video content.
Alexander protested "to my knowledge, this never happened."
But a statement released later Wednesday by the NSA was somewhat more guarded and did not deny that foreign citizens' data is targeted.
"NSA has multiple authorities that it uses to accomplish its mission, which is centered on defending the nation," the statement said."NSA is…focused on discovering and developing intelligence about valid foreign intelligence targets only."
And, in another embarrassing chapter for Washington, the United Nations said it had received an assurance that U.S. agencies would not bug its secret communications in the future.
Conspicuously, the United States could not promise the world body it had not been spied upon in the past.
AFP Photo/Leon Neal