European Central Bank Holds Key Rate Steady Amid Signs Of Recovery
@AFP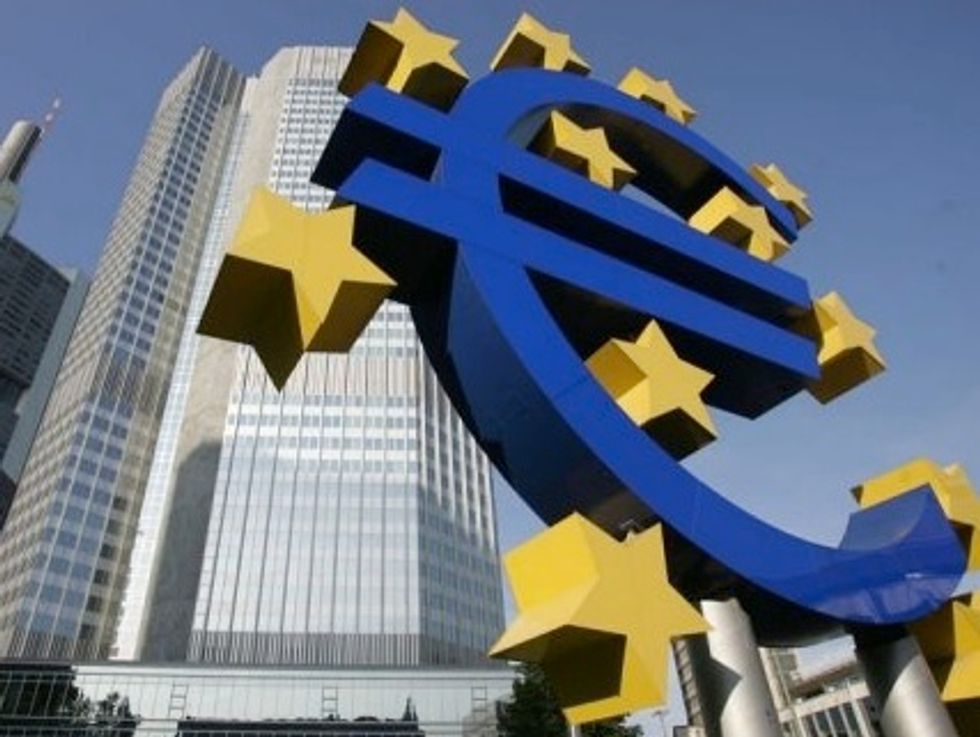 FRANKFURT (AFP) – The European Central Bank held its key rates unchanged on Thursday as expected as the nascent recovery in the crisis-stricken euro area remains extremely vulnerable to setbacks.
The ECB's governing council voted to keep the bank's key "refi" refinancing rate steady at an all-time low of 0.50 percent, it said in a statement.
The central bank also left its other two rates — the deposit rate and the marginal lending rate — at zero percent and 1.0 percent respectively.
No analysts or ECB watchers had been expecting the central bank to announce any further policy moves this month given recent signs of economic improvement in the euro area.
ECB chief Mario Draghi was scheduled to explain the reasoning behind the decision at his regular monthly post-meeting news conference.
But analysts said he will have to tread carefully if the positive effects of the most recent measures are not to evaporate.
"The recent improvement in the euro-zone economy had ruled out an ECB interest rate cut today, but president Draghi will no doubt maintain his pledge to keep rates at or below present levels for an 'extended period of time'," said Capital Economics economist Jennifer McKeown.
A 0.3-percent rise in eurozone gross domestic product in the second quarter "did very little to reverse the previous prolonged slump and the business surveys point to only very modest growth in the near term," she said.
Accordingly, the ECB's staff GDP forecasts — also scheduled to be published on Thursday — were likely to be revised up only marginally for this year and continue to point to pretty modest growth of about 1.1 percent in 2014.
At the same time, fearful of prompting a rise in market interest rate expectations, "Draghi is likely to strike a dovish tone at the press conference and perhaps even suggest that a further rate cut remains a possibility," the analyst continued.
"He is unlikely to firm up his forward guidance or tie it to specific economic variables, not least because disagreement on the governing council and divergences between economies would make this very difficult," she said.
Two months ago, Draghi ushered in what many ECB watchers saw as a revolution in communication policy by pledging to keep interest rates at their current historical lows — or even lower — for an extended period of time.
Never before has the ECB issued such "forward guidance", even if Draghi has faced tenacious questions ever since about exactly what an "extended period of time" actually means.
Financial markets, including emerging markets, have been spooked by speculation that the ECB could follow the United States Federal Reserve and start winding down its ultra-loose monetary policy, and that could strangle the still fragile shoots of recovery in the crisis-plagued euro area.
The prospect of a tightening of Fed policy has hit emerging markets in Asia and South America, as well as South Africa, in particular.
Photo Credit: AFP/John Macdougall