Even Fox News Drops Trump's Rambling 'Infrastructure' Rant Midway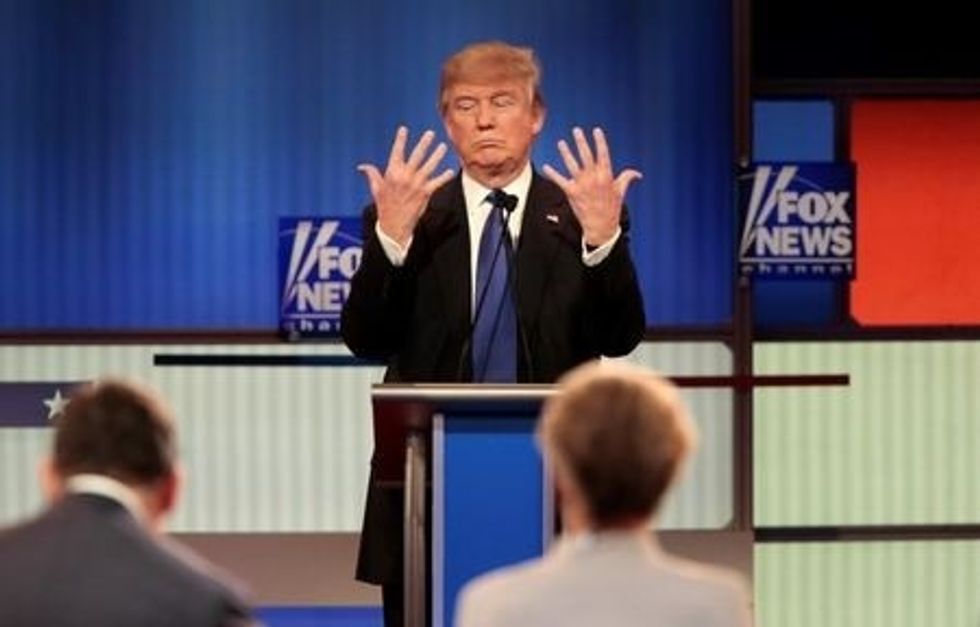 Reprinted with permission from Shareblue.com
All three cable news channels bailed on Trump's rambling and unfocused speech. Even his allies at Fox News gave up, returning to previously scheduled programming while making excuses for his screw up.
Trump spoke for over 50 minutes about nearly every topic under the sun in a speech billed by the White House as a major address on infrastructure. It was not.
Instead, Trump emerged from days of  hiding in the White House to hold court on several partisan topics and ideas, at an event held at taxpayer expense.
He complained about Hillary Clinton and the 2016 election, which concluded over 508 days ago.
He said he didn't understand the concept of community college, while also alleging, "Nobody ever heard of the word trillion until ten years ago."
Trump even blamed President Barack Obama for judicial vacancies actually created by his legislative ally, Senate Majority Leader Mitch McConnell.
At one point, he even spoke at length about the ratings for the revival of comedian Roseanne Barr's TV show.
The connection to "infrastructure" was non-existent.
One by one, CNN, MSNBC, and Fox News all cut away from the speech. Particularly notable was the abrupt manner in which Fox simply gave up on Trump's word salad.
At 2:07 PM, Fox began covering the speech. But by 2:34 PM, Fox News cut away from covering it. Instead of airing Trump's rambling live as they so often do, Fox returned to its regular programming.
His most reliable ally, propaganda outlet, and de facto political adviser instead aired commercials for gold, weight loss cures, and food delivery services alongside its standard panels and reporting.
Fox host Dana Perino tried to clean up after Trump as the network cut away, noting it was a "wide-ranging speech but mostly focusing on his infrastructure plan."
She was being nice.
Trump has often noted that there is a symbiotic relationship between his political career and cable TV ratings. In that respect, he has departed from his usual habit and told the truth.
For too often, between today and 2015 when he launched his campaign, the networks have given Trump an unfiltered microphone to praise himself, attack his detractors, and raise his profile. The head of CNN admitted it in October of 2016.
But now, as his presidency has continued to sink into the muck of corruption and incompetence, he is an unpopular and unliked figure. He is not someone who many television viewers want to tune in to so they can hear ranting and raving.
Even Fox News acknowledged that enough had been enough and pulled the plug. They made a judgement, and decided that it was far more worth their time to get their viewers to buy gold and weight loss plans than listen to another Trump complaint.
For once, Fox may have done the right thing for its viewers.