Ex-Blue Angels Leader Under Investigation Quits As Tailhook President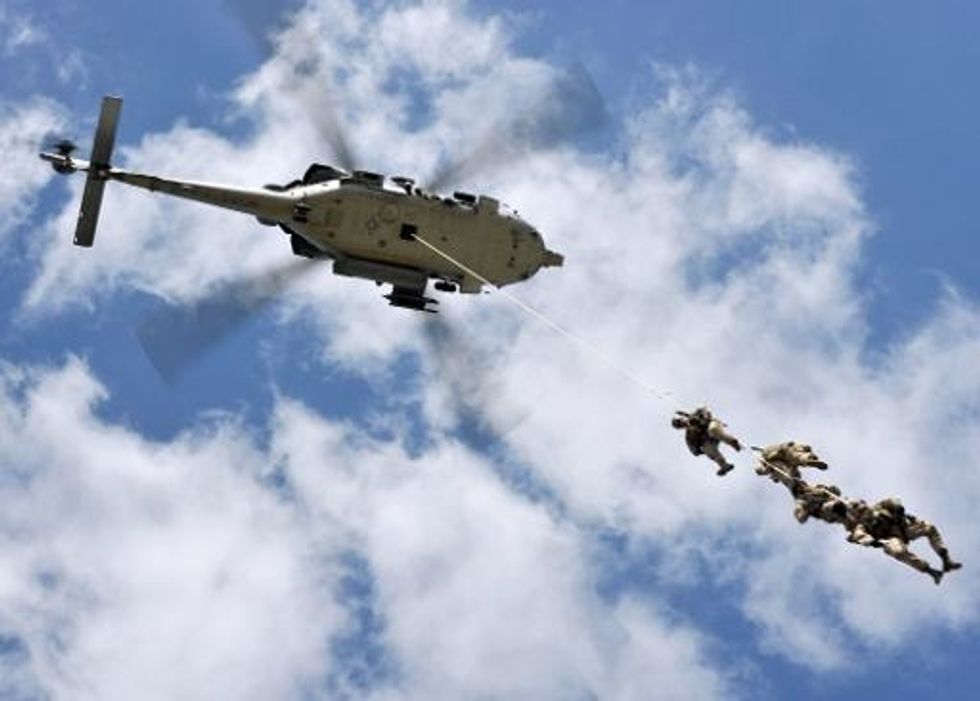 By Tony Perry, Los Angeles Times
SAN DIEGO — The former commander of the U.S. Navy's Blue Angels, under investigation for alleged sexual harassment, has resigned as president of the San Diego-based Tailhook Association.
Capt. Gregory McWherter resigned from the position he has held with the private, non-profit group since September.
McWherter wants to distance the group from the investigation, which has led to him being relieved from duty as executive officer of Naval Base Coronado, Tailhook officials said Monday.
McWherter was relieved of duty at Coronado as the investigation continues into allegations of "lewd speech, inappropriate comments and sexually explicit humor" and pornography, the Navy said.
McWherter allowed "and in some cases encouraged" the sexually inappropriate misconduct in the workplace during his two tours as commander and flight leader of the Blue Angels, the Navy said.
Formed in 1956, the Tailhook Association takes its name from the arresting wire on the deck of an aircraft carrier that brings aircraft to a halt. The association holds an annual gathering that is both reunion and symposium.
The 1991 gathering in Las Vegas is known for the riotous behavior that included drinking and sexual harassment.
As the Los Angeles Times reported in 2000, "At their best, the conventions allow junior and senior aviators to discuss the risks and challenges of carrier aviation and to talk to representatives of aerospace firms about the latest in planes, weaponry and tactics.
"At their worst, the conventions became 'lost weekends' for aviators to party while on duty. While the 1991 convention was the most flagrant, other conventions had also witnessed a good deal of drinking and horseplay."
The 1991 scandal led to the resignation of Navy Secretary H. Lawrence Garrett, the early retirement of Adm. Frank B. Kelso, then-chief of naval operations, and multiple lawsuits, disciplinary actions and reforms. Careers were ruined.
The Navy cut ties with Tailhook during the scandal and restored those ties in 2000 after then-Secretary of the Navy Richard Danzig was convinced that reforms had been undertaken to encourage the recruitment and advancement of women in the Navy and that the brass would never again permit the abusive behavior seen at the 1991 convention.
McWherter served as commanding officer of the Blue Angels from November 2008 to November 2010, and then from May 2011 to November 2012.
An F/A-18 Hornet pilot, McWherter has logged 5,500 flight hours and 950 aircraft carrier landings during training missions and deployments to the Mediterranean, the Persian Gulf and the western Pacific.
He was an instructor at the Fighter Weapons School, known as Top Gun. During his second tour with the Blue Angels, McWherter, a graduate of the Citadel, received an award for his "leadership and contributions" to the North American air show industry.
AFP Photo/Robert Fluegel