Ex-Christie Aide Redacted Senator's Name From Text Message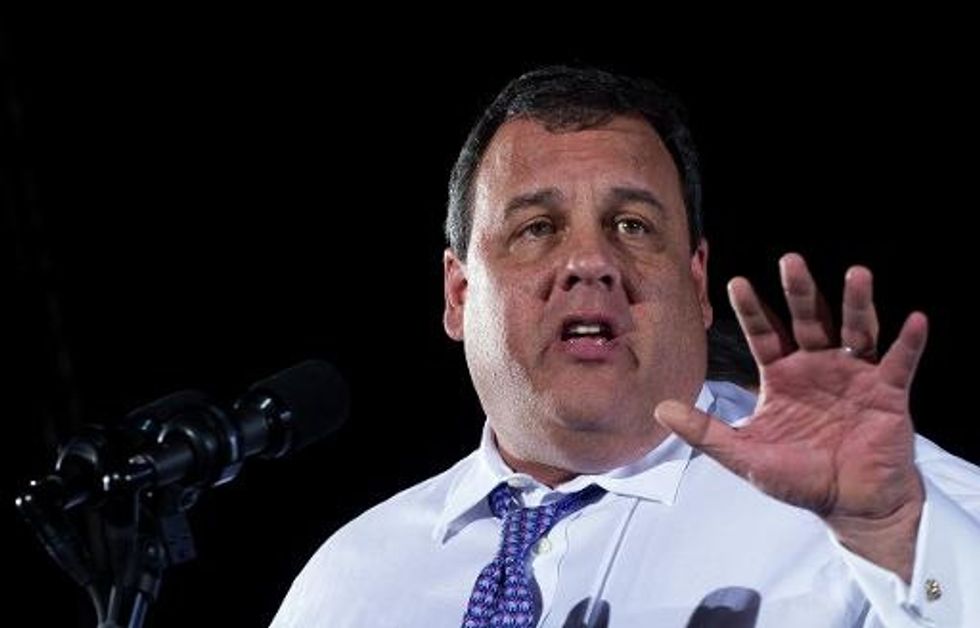 By Melissa Hayes and Michael Phillis, The Record (Hackensack, NJ)
TRENTON, N.J. — A former top aide to New Jersey Gov. Chris Christie at the Port Authority of New York and New Jersey redacted the name of a Republican state senator when he submitted hundreds of pages of communication to a legislative committee charged with probing the lane-closing scandal at the George Washington Bridge.
David Wildstein, who resigned from his position as director of interstate capital projects at the Port Authority, blacked out a text message mentioning state Sen. Kevin O'Toole, R-Cedar Grove.
The text, from Wildstein to Bill Baroni, the Port Authority's former deputy executive director who was also appointed by Christie, was sent at 11:59 a.m. on Nov. 25. It reads, "O'Toole statement ready." The Record obtained documents Wednesday that included the text messages without redaction. The timing of the message is key because it came just after Baroni spoke with the Assembly Transportation Committee about the lane closures.
O'Toole is one of four Republicans on a 12-member New Jersey Select Committee on Investigation that was formed in January to look into the lane closures. The panel's Democratic leaders, state Sen. Loretta Weinberg and Assemblyman John Wisniewski, have said O'Toole might be called to answer questions about what he knew. Republicans on the committee stood by O'Toole, saying there is no evidence he did anything wrong.
O'Toole has not responded to requests for comment. Wildstein's attorney did not respond to requests for comment on Wednesday.
"Kevin is very bright and is very attentive to the necessity of being aboveboard, so I'm certainly willing to give him the benefit of the doubt," said Assemblyman Michael Patrick Carroll, R-Morris, a member of the committee. "If he feels he can be an objective participant in this, I have no reason to believe otherwise."
O'Toole's name also came up in another document handed over by Wildstein, an email, but was not redacted in that instance.
The redaction of the text message, however, is raising additional questions, Wisniewski said, adding that he hoped O'Toole would clarify their content for the committee.
"We hope that he would provide the committee with any information," Wisniewski said, adding that he was prepared to work with O'Toole. "Nobody was making an issue of his position on the committee. There are a series of questions that people have raised."
The text was sent moments after Baroni told the Assembly Transportation Committee that the lane closures that tied up traffic for more than four days were part of a traffic study to determine whether Fort Lee needed three dedicated toll plaza lanes to access the bridge. Baroni had reached out to Wildstein seeking feedback about his testimony from officials in Trenton.

O'Toole released a statement to the media hours later attacking the Democrats who led the November meeting and echoing points Baroni made in his testimony.
"Why was a sweetheart deal done that gave Fort Lee three lanes and a dedicated exit," O'Toole asked in his statement. "Who thought this was fair? If we are going to be honest with the citizens of New Jersey then let's be honest, this certainly isn't it."
Weinberg said the committee could call O'Toole to answer questions about what he knew about Baroni's testimony, which used the purported traffic study to explain the lane closures that were carried out by Wildstein and ordered by a former deputy chief of staff to Christie apparently as political retribution against the Fort Lee mayor for failing to endorse the governor's re-election bid last year.
O'Toole also submitted an opinion piece to The Record, which was published the next day and again attacked Democrats and questioned the need for dedicated Fort Lee lanes.
"The chairman of that committee and his fellow Democrats conducted this hearing to repeatedly hammer one of Christie's appointments to the Port Authority of New York and New Jersey, in an attempt to score political points against the governor," O'Toole wrote. "They ignored facts and refused to ask why the majority of New Jersey commuters must suffer."
The documents Wildstein provided in response to a legislative subpoena were made public by the committee investigating the lane closures last month. Wildstein included his text messages with Baroni on Nov. 25. One line is blacked out.
Baroni did not turn over text messages in response to the initial legislative subpoena.
But he has provided additional documents as part of a new subpoena, including the text messages he exchanged with Wildstein the day he appeared before the Assembly panel.
In Baroni's document, it is clear that the line redacted in Wildstein's submission is the reference to O'Toole.
Wildstein's documents include another reference to O'Toole. In an email to Michael Drewniak, Christie's press secretary, on Dec. 5 Wildstein writes, "Thanks again for all your sound advice last night, I always appreciate your friendship. Spoke with O'Toole this morning and he will talk with you later."
Wildstein announced his resignation the next day. Drewniak did not respond to a request for comment Wednesday.
AFP Photo/Jim Watson