Ex-CIA Agent Valerie Plame Warns Against Unmasking Ukraine Whistleblower
@alexvhenderson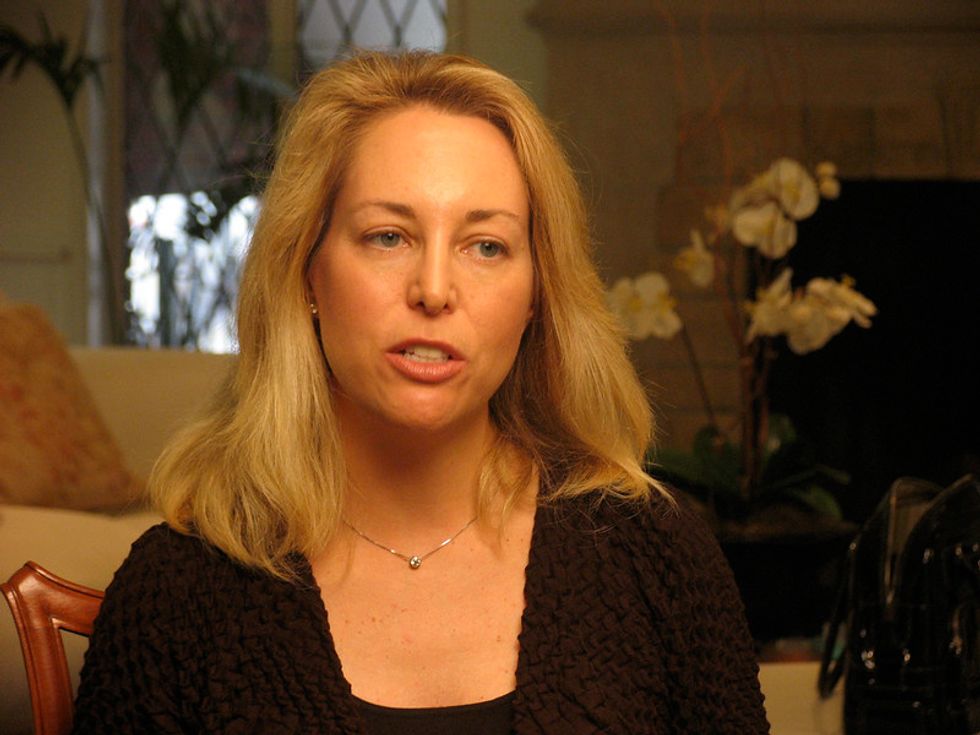 Reprinted with permission from Alternet
The identity of the intelligence community whistleblower who made a formal complaint about President Donald Trump's July 25 phone conversation with Ukrainian President Volodymyr Zelensky remains unknown. But whoever that person is, former CIA agent Valerie Plame is warning that the whistleblower has a rough road ahead.
Plame was forced to abandon an undecover role when, in 2003, her name was leaked by government officials. And based on her own experiences, Plame is asserting that her "heart goes out" to the whistleblower.
Plame told the Telegraph, "this person's life has changed forever. I think it's only a matter of time before we know his identity."
The former CIA agent also warned that when the whistleblower's name is made public, "the partisan machines will get cranked up, and he will read about this person he doesn't recognize."
In 2003, Plame's cover was blown by officials in the George W. Bush Administration as an act of retaliation because, according to Plame, former diplomat Joseph Wilson (her husband at the time) wrote an op-ed critical of its arguments for invading Iraq. In 2005, Scooter Libby, former adviser to Vice President Dick Cheney, was indicted by a federal grand jury because of the leak — and he was sentenced to 30 months in federal prison. Bush, however, commuted Libby's 30-month sentence.
Plame left Washington, D.C. and moved to New Mexico, where she is running for a seat in the U.S. House of Representatives as a Democrat. In a campaign ad, Plame simultaneously attacks Trump and the Bush Administration — asserting, "I was an undercover CIA operative…. Then, Dick Cheney's chief of staff took revenge against my husband and leaked my identity. His name: Scooter Libby. Guess who pardoned him last year."
The one who granted Libby a full presidential pardon in April 2018 is, of course, President Donald Trump.
Under Trump, Plame laments, the United States' "credibility and standing in the world has suffered" — which is one of the things that inspired her to run for Congress and use her own story "to effect positive change."
Plame (who is portrayed by Naomi Watts in the 2010 film "Fair Game") is warning that the outing of whistleblowers could have a "chilling effect" on members of the intelligence community — who largely believe that Trump doesn't respect them. And that includes people she knew from the CIA.
"There's a sense of unease, and it's certainly clear that President Trump does not hold the intelligence community in esteem," Plame told the Telegraph. "to the contrary, he demeans them on a regular basis. It's upsetting, and I know many of my former colleagues feel the same."