Ex-CIA Chief Explains How Kim Used Trump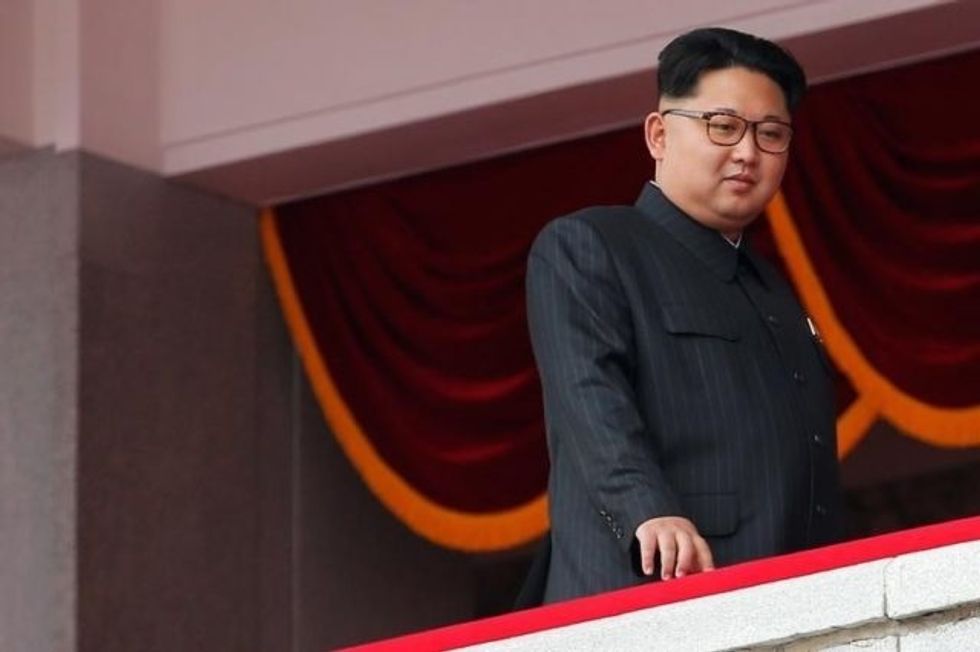 Reprinted with permission from AlterNet.
Former CIA Director John Brennan threw cold water on anyone celebrating the progress President Donald Trump has made toward peace with North Korea in recent months, arguing that despite appearances of improved relations, the president is being manipulated by Kim Jong-un.
"We are now on the eve of a summit meeting between the president of the United States, the most powerful person in the world, and Kim Jong-un, the leader of North Korea, who is a bloody and murderous despot, who has wanted to have the world stage before with an American president," Brennan said to MSNBC's Nicolle Wallace on "Deadline: White House."
"And what has he actually given for that?" he asked. "Well, over the last year and a half or so, he accelerated the program. He has now conducted six nuclear tests. He says he's going to dismantle the nuclear test site — well it has collapsed, by reports. So I think he has very smartly — and very masterfully… escalated and saber-rattled so that he could then switch and appear much more accommodating and present a more peaceful face."
He continued: "And now we've gone from Mr. Trump calling him 'rocket man' and 'sick puppy' to calling him 'honorable' and 'nice' … Kim Jong-un, who I despise because of the brutality he has put upon the North Korean people, unfortunately, I think he has been masterful in how he has manipulated perceptions and how he has manipulated — and quite frankly, duped — Mr. Trump."
He said the chance of the meeting resulting in de-nuclearization of the peninsula is less than .1 percent.
Watch the clip below:
"he has been masterful in how he has manipulated perceptions & how he has manipulated and quite frankly duped Mr. Trump" – Former CIA Director @JohnBrennan on Kim Jong-Un & President Trump
w/ @NicolleDWallace pic.twitter.com/2MWavKxPdg

— Deadline White House (@DeadlineWH) May 10, 2018
Cody Fenwick is a reporter and editor. Follow him on Twitter @codytfenwick.