Ex-CIA Korea Expert: Why Prior Agreements Better Than Trump's 'Deal' With Kim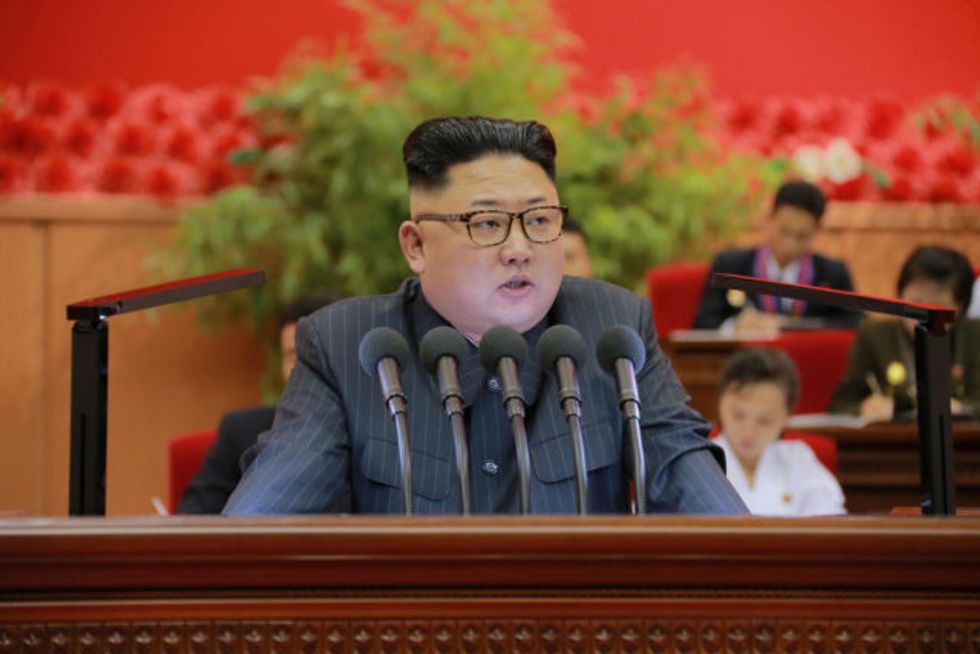 Reprinted with permission from AlterNet.
Bruce Klinger, the former Central Intelligence Agency deputy division chief for Korea, on Tuesday called Donald Trump's "historic" agreement with North Korean leader Kim Jong-un "disappointing," arguing the six-results of the party talks that took place between 2003 and 2007 were "stronger" and "more encompassing" than this new accord.
Klinger, now a senior research fellow at the Heritage foundation, spent 20 tears at the CIA and Defense Intelligence Agency. In a tweet, he also expressed concern over the president's failure to mention of Complete, Verifiable and Irreversible Dismantlement (CVID), verification or human rights
This is very disappointing. Each of the four main points was in previous documents with NK, some in a stronger, more encompassing way. The denuke bullet is weaker than the Six Party Talks language. And no mention of CVID, verification, human rights.

— Bruce Klingner (@BruceKlingner) June 12, 2018
Trump met with Jong-un overnight in Singapore; Tuesday, Trump and Kim Jong-un signed an agreement that "reaffirmed" the North Korean leader's "firm and unwavering commitment to complete denuclearization of the Korean Peninsula" and the president "committed to provide security guarantees" to North Korea.
Trump promised "we are going to get out of the war games that cost so much money." According to a statement by the South Korean President's office, U.S. allies are still trying "to figure out president Trump's accurate meaning and intention" in that pledge.
Elizabeth Preza is the Managing Editor of AlterNet. Follow her on Twitter @lizacisms.