Ex-U.S. Representative Grimm Gets Prison Time For Tax Evasion
@reuters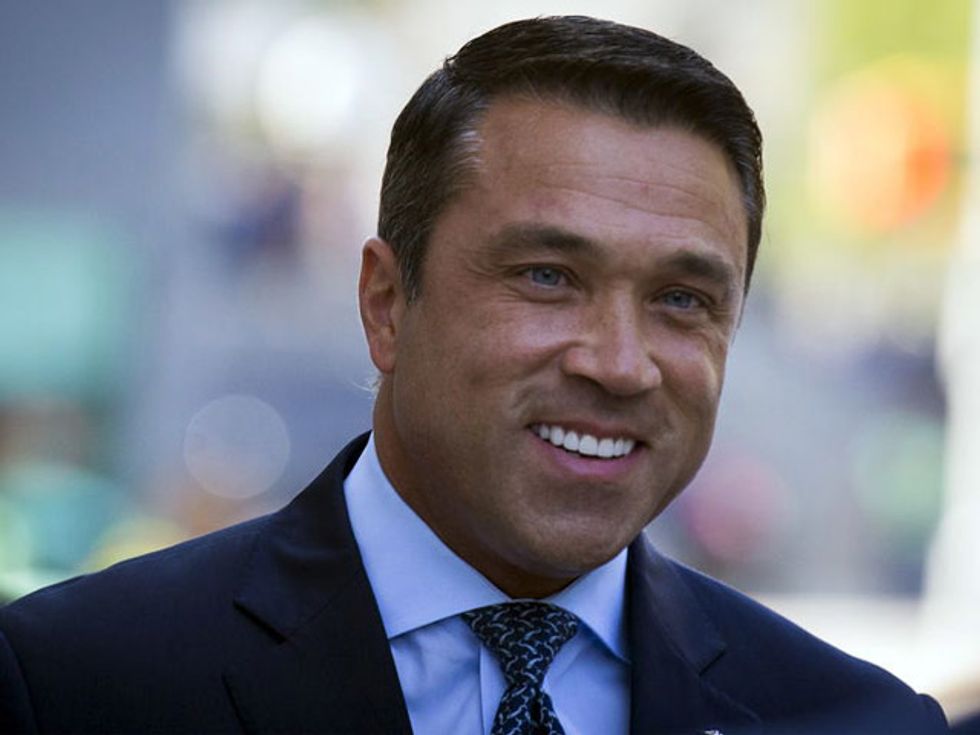 By Joseph Ax
NEW YORK (Reuters) – Former U.S. Representative Michael Grimm was sentenced to eight months in prison for felony tax evasion in Brooklyn federal court on Friday, seven months after he pleaded guilty and resigned from Congress.
Grimm, a Republican who represented a district in the New York City borough of Staten Island, admitted in December that he underreported employee wages at Healthalicious, a restaurant he co-owned before embarking on his political career.
A former Marine and FBI agent who won the first of three terms in 2010, Grimm previously made headlines in January 2014 when he threatened to throw a television reporter off a balcony.
He won re-election in a landslide last year despite his indictment on 20 federal charges, including allegations that he hired illegal immigrants and paid employees under the table.
After pleading guilty to one count, a defiant Grimm vowed not to resign, only to step down a week later after pressure from Republican leadership.
During Friday's hearing, Grimm told U.S. District Judge Pamela Chen that he had cut corners to keep his business afloat because he lacked the "bravery to fail."
"It wasn't out of greed," he said. "I would give my life for this country."
But Chen called his expressions of remorse "belated" and said she rejected his argument that he had already been punished enough by the losses of his congressional seat and his reputation.
"These are not punishments," she said. "These are collateralconsequences … Everyone falls from grace when they are caught committing a crime; some fall farther than others."
As part of his plea, Grimm signed a statement of facts that contained additional admissions, including that he concealed more than $900,000 in gross receipts from 2007 to 2010 and committed perjury during a 2013 deposition.
Before the indictment, Grimm was perhaps best known nationally for his videotaped confrontation with the reporter in the U.S. Capitol building.
"I'll break you in half," he told the reporter, who had asked about an ongoing probe of Grimm's fundraising. "Like a boy."
The Healthalicious case stemmed from the fundraising investigation, which also led to the indictment of Grimm's former fundraiser Diana Durand.
Durand was sentenced to three months in prison after pleading guilty to charges that she funneled illegal campaign contributions to Grimm's campaign.
(Editing by Noeleen Walder and Tom Brown)
Photo: Former U.S. Representative Michael Grimm (R-NY) arrives at the Brooklyn Federal Courthouse in the Brooklyn Borough of New York July 17, 2015. REUTERS/Brendan McDermid