Extremist Rhetoric Damaging PA GOP Senate Candidate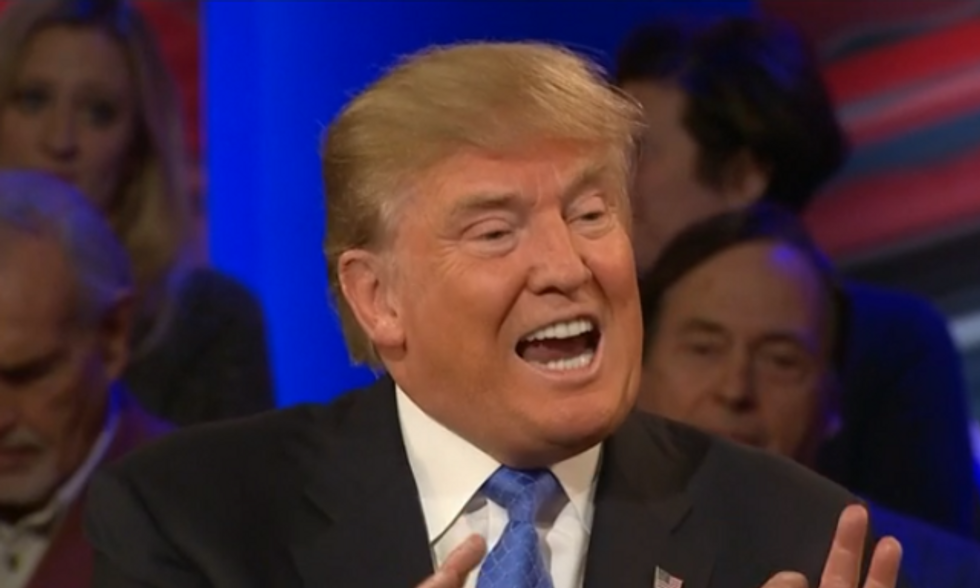 Reprinted with permission from Shareblue.
Congressman Lou Baretta's (R-PA) fringe anti-immigrant stances are a major hurdle in his quest to become the state's U.S. Senator. Baretta is facing off against popular two-term Senator Bob Casey in November.
In an analysis of the race for Politics PA, Barletta's radical positions on immigration are noted as "problematic."
"Most precarious for him is immigration, his 'signature issue', where he is positioned hand-in-glove with the president," it says.
How extreme is Barletta? As news of the Trump administration's family separation policy drew national and international condemnation, Barletta went on television to defend the policy.
Not only did he defend the policy, but he supported the idea of tearing toddlers from the arms of their parents as a deterrent to other families who might be fleeing to the United States to seek asylum.
"So if people knew when they came here what would happen, we would not have this situation," Barletta told Pittsburg's KDKA.
The family separation policy championed by Barletta resulted in thousands of children being torn away from their families. Horrifying images of children in cages and sobbing parents blanketed the airwaves amidst widespread protests and the immoral treatment of human beings in America.
The policy was so horrific that Michael Hayden, four-star general and former head of both the CIA and NSA, compared family separation to Nazi Germany.
The United Nations condemned the actions, pointedly chastising those who would defend them as a deterrent.
"The use of immigration detention and family separation as a deterrent runs counter to human rights standards and principles," said U.N. spokeswoman Ravina Shamdasani, ten days before Barletta would praise the policy as a deterrent.
Further, the administration knew the policy risked "traumatic psychological injury to the child" but carried it out nonetheless.
At least one toddler became sick while in a toddler detainment center and later died. A father committed suicide after being separated from his child. Some parents allege they were tricked into signing away the right to ever see their child again.
Weeks after a federal court ordered the Trump administration to reunite families, hundreds of children are still separated from their parents, some under the age of five.
Barletta may share extremist views with other fringe Pennsylvania Republicans, such as Rep. Scott Perry, but those views are far outside the mainstream of Pennsylvania voters. "About one-third of Pennsylvanian's approve while almost 60 percent disapprove of the Trump/Barletta immigration stances," says Politics PA.
Barletta trails in each of the 10 most recent Pennsylvania polls, and the Cook Political Report lists the race as "Likely D."
Thus far, Barletta's far-right anti-immigrant stance is not winning over too many voters.