Facing Protest, National Archives Backtracks On Records Purge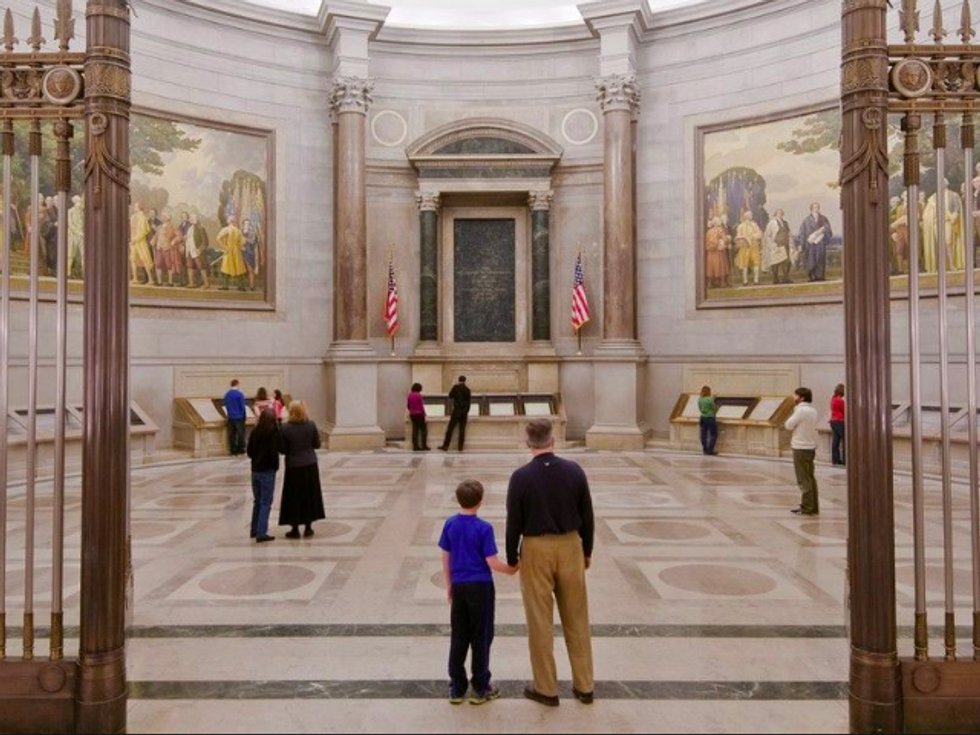 The National Archives is changing the way it decides what records to destroy after an outcry about proposed mass destruction of records at the Interior Department.
The change follows a campaign by writer Russ Kick whose website, AltGov 2, features government data and other researchers.
"This is a huge deal," said Kick. "The process whereby agencies and NARA [National Archives and Records Administration] decide which records get destroyed is absolutely crucial."
The Interior Department under disgraced Secretary Ryan Zinke proposed a massive purge of records about endangered animals, oil and gas leases, timber sales, dams and land purchases.
National Archives traditionally posted notices about schedules of documents that could be shredded, but researchers who wanted to learn more about what was proposed for deletion had to request the actual schedules. Now they'll be able to see the schedules online and also to comment online.
"We are making this change as a result of clear, widespread interest from the public," said Laurence Brewer, our country's chief records officer.
The National Archives had previously defended its process for getting rid of records, saying it was standard and has been going on for decades.
Federal agencies ask to mark some records as temporary, meaning they will eventually be destroyed. Records that will be kept permanently are sent to the National Archives.
Kick said opposition to destroying Interior records could make other agencies more cautious about trying to delete records. He said the Department of Homeland Security recently withdrew a proposal to purge documents across the entire department.
Patrice McDermott, the director of Government Information Watch, said the move is a good one but at best only a quarter step in the right direction. McDermott said National Archives won't post proposed changes as they are submitted but in batches and from different agencies at one time.
"NARA is making changes but is – at yet – failing to comprehensively rethink who its public is in terms of records management," she said.