Fans Turn Love Of Disney Into Income As Travel Agents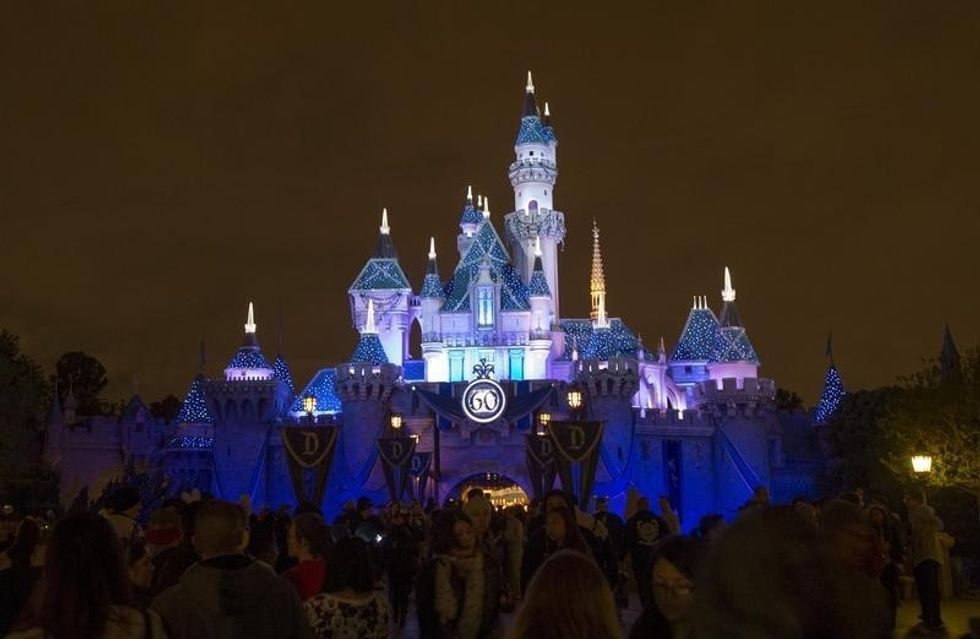 By Sandra Pedicini, Orlando Sentinel (TNS)
Kristy Ouellette remembers the words that changed the course of her career.
"I was a complete Disney World addict, and at one point my husband looked at me and said, we're not going any more unless you get Mickey to pay you,"' said Ouellette, 39, of Merrimack, N.H. "He just said it off the cuff, but I looked at it as a challenge."
So Ouellette became a travel agent specializing in Disney World trips. She ended up leaving her job with the state of New Hampshire to run her own agency, Mickey Guru Travel Co., which has 26 agents around the country.
Ouellette is one of many Disney fans-turned-travel agents. They set up everything from FastPass times to hotel reservations. In return they earn commissions from Disney, and some enjoy perks such as annual free tickets and discounted hotel rooms.
There are a number of agencies across the nation with names such as Off to Neverland Travel, Key to the World Travel and Kingdom Magic Vacations that focus on Disney vacations.
"The Disney travel agent business, I would think it would be a pretty good business," said Duncan Dickson, a former Disney executive who now teaches at the University of Central Florida's Rosen College of Hospitality Management. "You're spending a lot of money and you want to get the most for your buck while you're here. Why not hire someone who knows what they're doing?"
Many people want to get in on the action. Ouellette says social media and the lure of the perks has fueled interest in the business.
"I probably get three to four emails a week from people who want to become an agent," she said. "I have a really heavy screening process to figure out why they want to become agents. They don't realize that there's so much work that goes into it."
Ouellette, for instance, is on call for her clients if they have questions once they get to the resort. One even texted Ouellette to ask where the nearest restroom was near the Pirates of the Caribbean ride.
Agents often do not charge clients for their services because they earn commissions from Disney.
Agents said the commissions they earn are generally between 10 to 15 percent. That is split between the company and the agents. Agents whose employers register them with either the Cruise Lines International Association or the International Air Transport Association can also get free tickets — one park-hopper each year to Disney World or Disneyland — and hotel discounts.
Disney originally didn't pay commissions, but that changed as the resort began building more hotels, Dickson said. Disney decided the cost would be worth it, Dickson said, because travel agents could steer business toward its own lodging.
Some of the benefits have decreased over time. Some agents cried foul earlier this year when Disney Cruise Lines reduced its commissions for future cruises booked by customers already on board one of its ships.
Agent Joe DeFazio of Houston said some items such as the Memory Maker photo package can no longer be included in what's eligible for a commission. "Sometimes you wonder where that's going to go in the future," said DeFazio, who has considered charging clients for planning services.
Some agencies are "earmarked," meaning Disney considers them authorized vacation planners.
Many agents also go through an online College of Disney Knowledge program to learn as much as possible about helping people get the most out of their vacations.
To work at Key to the World Travel, Stephen Juliano of Mechanicsburg, Pa. said he had to take a test showing he knew everything from which moderate resorts would be best for a family of five to when advanced dining reservations open online.
Like Ouellette, Juliano was a big Disney fan before he decided to try making some money off his knowledge of the resort.
Juliano, 27, has been a travel agent for about eight months and still has a full-time gig working in marketing for a credit union. He made a few thousand dollars this year, but "I'm really trying to find more and more clients. I would love to earn enough to turn this into my full-time job."
DeFazio, a 46-year-old stay-at-home dad, also hopes to ramp up his work as a "Magic Maker" for Off to Neverland Travel.
He decided to get into the business because friends and family kept asking him for advice on planning their trips, knowing that he and his wife "were kind of Disney crazy. Eventually I started to say, there's got to be a way to make some money."
©2016 The Orlando Sentinel (Orlando, Fla.). Distributed by Tribune Content Agency, LLC.
Photo: Sleeping Beauty's Castle is pictured during Disneyland's Diamond Celebration in Anaheim, California May 23, 2015. REUTERS/Mario Anzuoni