Far Right Exploits Hamlin's Cardiac Arrest To Smear COVID Vaccination
@zpleat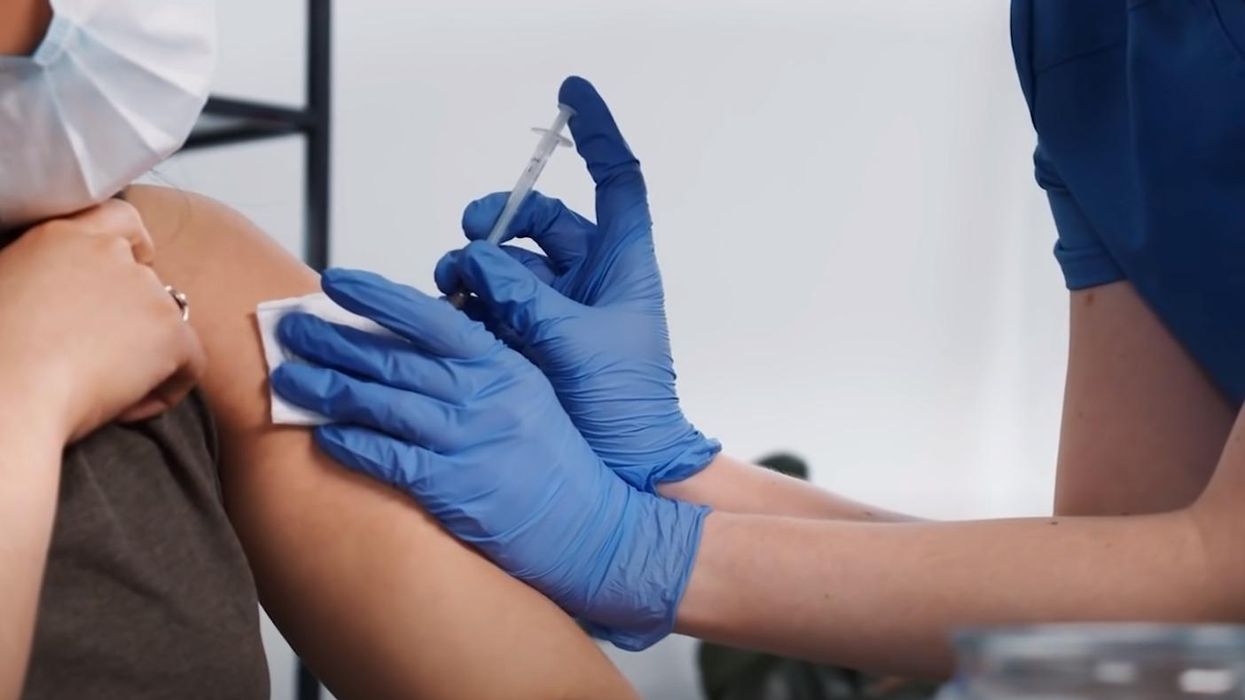 Youtube Screenshot
Soon after Buffalo Bills defensive back Damar Hamlin collapsed on the field following a cardiac arrest, right-wing figures on Twitter and other social media platforms were baselessly blaming his injury on COVID-19 vaccines.

Early in the morning of January 3, the Bills released a statement explaining that Hamlin "suffered a cardiac arrest following a hit in the Buffalo Bills' game versus the Cincinnati Bengals. His heartbeat was restored on the field and he was transferred to the University of Cincinnati Medical Center for further testing and treatment. He is currently sedated and listed in critical condition."
Even though cardiologists have been all over the news explaining that Hamlin likely experienced a condition called commotio cordis, in which an impact to the chest during a specific time in the heartbeat cycle can cause cardiac arrest, right-wing figures rushed to blame Hamlin's condition on supposed side effects of COVID-19 vaccines without a shred of evidence. Many of them referenced debunked claims, previously spread by conservatives, of athletes suddenly collapsing following their vaccination:
Serial vaccine misinformer Sheri Tenpenny: "The media will 100% cover this up - guaranteed 'Hamlin collided with Bengals receiver Tee Higgins after a completion. He got to his feet, appeared to adjust his face mask with his right hand, and then fell backward about three seconds later and lay motionless.'" [Telegram, 1/2/23]
Q-Anon account We The Media posted a meme associating the Hamlin incident with vaccines/Pfizer. [Telegram, 1/3/23]
War Room host Steve Bannon said, "You've got to consider the vaccine issues in this regard." [Real America's Voice, War Room, 1/3/23]
Users in right-wing Facebook groups are sharing sentiments similar to the claims cited above. One user decried that people can't "dare suggest" Hamlin's collapse was vaccine-related, another complained that people "still can't connect the dot[s]" between COVID-19 vaccines and heart failures, and another baselessly claimed that "there is mounting evidence that shows the #MRNA shot is directly related to the increase of cardiac issues in male athletes."
Conservative media have previously spread baseless or misleading claims about links between COVID-19 vaccines and heart injuries and deaths. In mid-2021, Kirk speculated that over 1 million people could have died from the vaccines. Fox News primetime host Tucker Carlson repeatedly spread misinformation that the vaccines are harmful for heart health, especially for younger men. Far-right misinformers baselessly claimed that rapper DMX's death following a heart attack was caused by COVID-19 vaccines, and The Daily Wire's Candace Owens said the same following the death of comedian Bob Saget.
Reprinted with permission from Media Matters.