Farmers, Business Leaders Join To Condemn Trump's Trade War
@EricBoehlert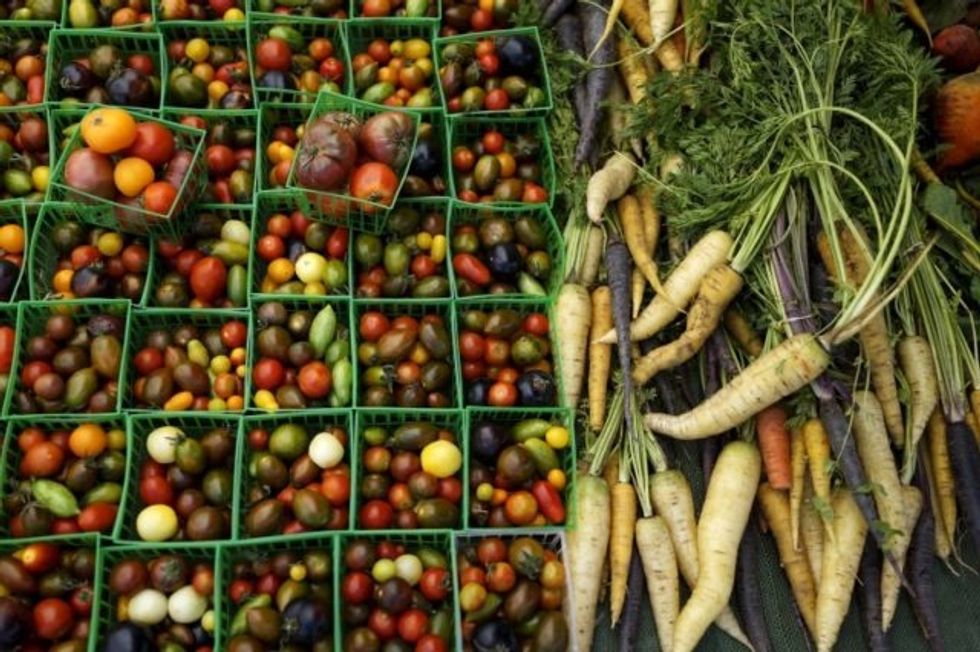 Reprinted with permission from Shareblue.
A new multi-million dollar "Tariffs Hurt the Heartland" ad campaign has just launched, targeting one of Trump's hallmark economic policies — his disastrous trade war. The media offensive coincides with the midterm election cycle, which is already trending in Democrats' favor.
"The campaign will focus on telling the stories of the American businesses, farmers, workers and families harmed by tariffs through town-hall style events, grassroots outreach to Congress and the administration, social media, rapid response and digital advertising," USA Today reports.
They'll do that by buying up TV, radio, and online ads that detail how Trump's tariffs are harming families, farmer and factory workers.
Made up of 80 businesses and trade groups, including Farmers for Free Trade, the National Fisheries Institute, the Association of Equipment Manufacturers, and the National Marine Manufacturers Association, the "Tariffs Hurt the Heartland" blitz represents the largest anti-tariff campaign of its kind.
The trade groups under the new umbrella represent thousands of businesses across the country. It's rather startling to watch such a wide array of business voices come together in order to condemn a Republican White House, but that's what Trump's unpopular trade war has done.
The group also plans to make its voice heard on the campaign trail, sponsoring events in swing states like Ohio, Pennsylvania, and Tennessee in coming weeks.
The "Heartland" launch comes as new polling indicates Republicans are flailing in the Midwest, a region that fueled Trump's 2016 White House win.
A new NPR/Marist poll this week shows that Democrats have grabbed a big advantage when voters are asked which party they'll support in November. "The gap has widened to 12 percentage points, up from 7 in July — and it is largely because of voters in the Midwest," NPR reports.
"It's not that Democrats are going to carry rural America," Marist's Lee Miringoff stressed, "but [Republicans are] not performing the way the president needs them to."
Anger among Trump's former base seems to be rising over his trade war, which is doing real economic damage to farmer and manufacturers (not to mention consumers) throughout the region.
"A solid plurality of adults in Pennsylvania, Texas and Illinois say the duties will raise the cost of consumer goods and hurt the U.S. economy," NBC News reported last month. "The results do not bode well politically for Trump, who won the White House in part by promising to crack down on unfair trade practices and revive manufacturing in states such as Pennsylvania."
Trump has made his illogical trade war a policy hallmark for his administration. Now business and trade groups are going to make sure it has a starring role in the fall campaign.
Published with permission of The American Independent.