Fathers Of Isla Vista Victim, Shooter Meet In Private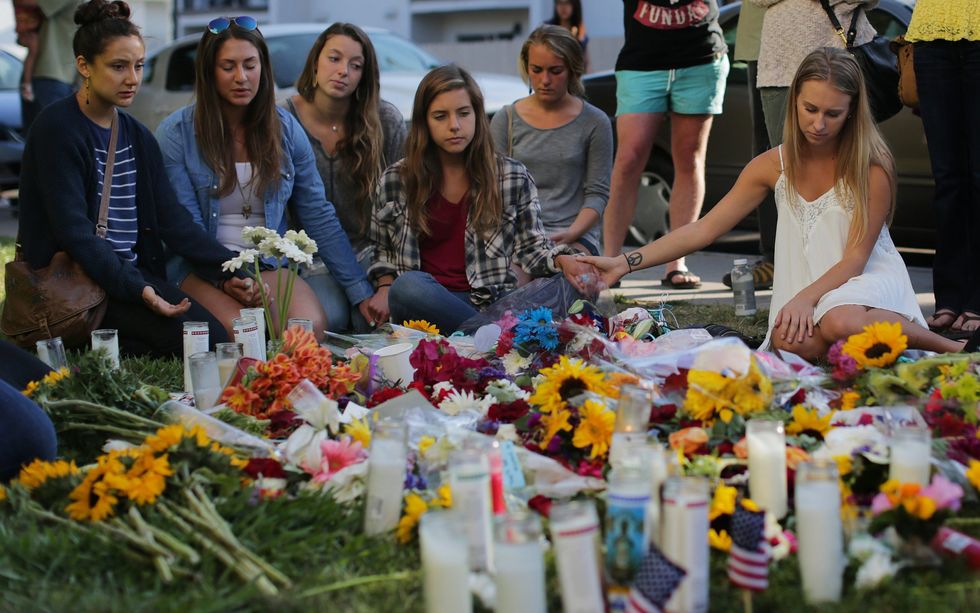 By Eryn Brown, Los Angeles Times
The fathers of Isla Vista rampage shooter Elliot Rodger and victim Christopher Michaels-Martinez met in private on Sunday.
According to CNN, Peter Rodger and Richard Martinez sat down without media or cameras present. Other details about their meeting, including its location, were not disclosed.
Elliot Rodger, 22, a student at Santa Barbara City College, went on a rampage in the town of Isla Vista, an area popular with students at the University of California, Santa Barbara, on May 23.
He allegedly stabbed and killed his three roommates before driving through Isla Vista on a shooting rampage killing another three people and injuring 13 before crashing his car and turning his gun on himself.
Christopher Michaels-Martinez, a 20-year-old UC Santa Barbara sophomore, was the final victim gunned down in the rampage. He was killed in the I.V. Deli Mart convenience store.
Richard Martinez told news organizations last week that he hoped to meet with Peter Rodger. In the days since his son's shooting, Martinez has spoken out for tougher gun laws on television and at public events, including a memorial at UCSB's Harder Stadium on Tuesday.
Elliott Rodger, who had been in therapy since he was a child, legally purchased three guns and hundreds of rounds of ammunition. Shortly before the rampage, he posted a video on YouTube in which he said that he was lonely because "girls have never been attracted to me" and vowed "retribution" and "slaughter."
The young man's parents said Thursday that it had been "hell on earth" knowing their son's actions led to tragedy.
"We are crying out in pain for the victims and their families. It breaks our hearts on a level that we didn't think was possible," Peter and Chin Rodger said at the time, in a statement. "It is now our responsibility to do everything we can to help avoid this happening to any other family."
Gina Ferazzi/Los Angeles Times/MCT