FBI, Social Workers Unite To Attack Sexual Trafficking Of Children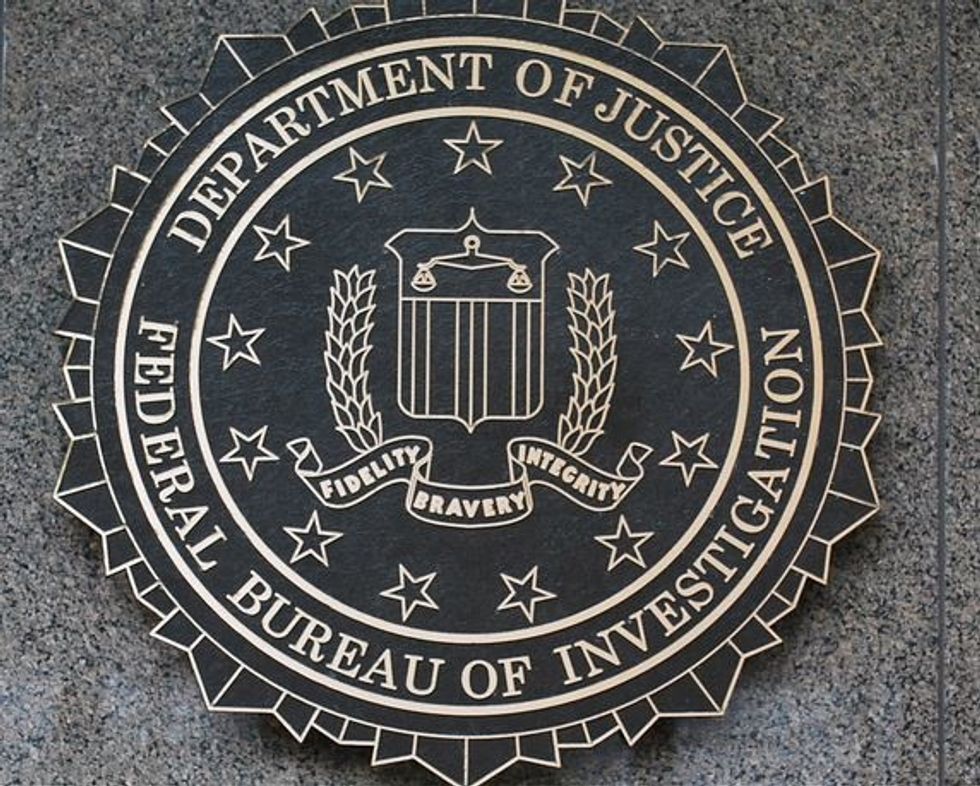 By Elissa Nadworny, Medill News Service
PITTSBURGH — By just saying hello, a human trafficker can know whether or not a young boy or girl is worth pursuing as a victim, an FBI analyst explained at a recent training session with 20 local health and social services employees.
The FBI has hosted a dozen such sessions in the city over the last two months to educate them about combating human trafficking. Social service caseworkers are often the ones closest to potential victims.
The hourlong sessions look at signals for at-risk youth, explain available tools and services for victims, and provide an opportunity for caseworkers and others involved in health and social services to discuss the issue.
"We started this relationship with the FBI because we were pretty sure we had these trafficking cases in the population we work with," said Jacki Hoover, assistant deputy director at Office of Children, Youth and Families of the Allegheny County Department of Human Services. "We felt that cases were not being identified because our staff didn't really understand the broad definition of trafficking."
Human trafficking is defined as "the use of force, threat of force, fraud or coercion to recruit, harbor, transport, provide or obtain any person for labor or commercial sex, or to cause a person under 18 to engage in a commercial sex act," according to the Justice Department.
Last month, the U.S. House of Representatives approved five bills aimed at curbing human trafficking, including one that seeks to better equip child welfare agencies to prevent victimization. The legislation also would offer services and training, like the drill in Pittsburgh, to help identify victims.
The Justice Department estimates that each year 300,000 children are at risk for commercial sexual exploitation in the United States. Experts say that's low.
"It's so hard to nail down an actual number," said Anne Rackow of the Project to End Human Trafficking, a nonprofit group in Pittsburgh. "It is a crime hidden on purpose."
In 2012, the FBI had 440 investigations that involved the sex trafficking of children, according to the State Department.
In Pittsburgh, every minor identified as a sex trafficking victim turned up beforehand in the child welfare or juvenile justice system, many in foster care or in group homes, the FBI says. The youngest victim identified in Pittsburgh was 13. The average age of minors taken as sex trafficking victims ranged between 12 and 14, the Justice Department says.
Children in social services tend to be the most vulnerable to sex trafficking, according to the FBI. Minors who are homeless, use drugs or have criminal records are also at high risk. Social service workers often view themselves as being in the front lines of the fight against human trafficking, said Maureen Blaha, executive director of the National Runaway Safeline, a hotline for runaways.
The FBI is aware that joining up with social service agencies, like the Department of Human Services in Pittsburgh, helps federal law enforcement uncover cases agents would have otherwise never found.
"We've started a number of cases based on information from caseworkers and we never would have had those cases without them," said an FBI analyst who asked not to be identified because the cases are sensitive. "There are kids out there who now have a chance. We need that bridge."
This collaboration between law enforcement and social service workers is vital, said Tricia Bent-Goodley, a Howard University professor and editor of the National Association of Social Workers' social science journal.
"We all have a role to play," said Bent-Goodley. "It starts with being better informed ourselves, building partnerships between systems to combat and respond to these issues, and remaining steadfast in our commitment that this will not continue to happen under our watch."
The training in Pittsburgh focused heavily on runaway youth, a population the National Runaway Safeline estimates to include between 1.6 million and 2.8 million youths in the U.S.
Gregory Troup, a caseworker with the local Human Services Department, is working with a young female who ran away from her group home for a week. When she returned, caseworkers discovered she had gotten involved in trafficking.
"In a week's time a trafficker found her and exploited her," he said at the training session. "That's all it took, less than a week."
"She's lucky she got away," said the FBI analyst, who is handling her case. "She's one of the lucky ones. It could be much worse."
Photo: O.maloteau via Flickr