Fed-Audit Idea Gains Steam In Congress, Though Details Scant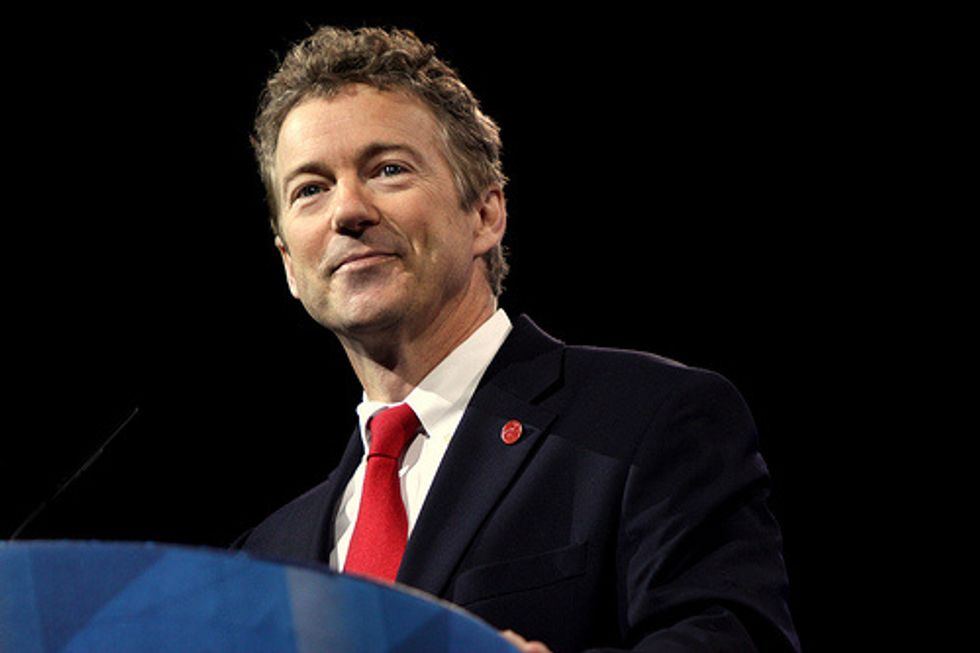 By Kevin G. Hall, McClatchy Washington Bureau
WASHINGTON — Who audits the biggest bank of them all?
Once dismissed as a crackpot cause, the idea of a complete and real-time audit of the Federal Reserve is gaining support in Congress.
Senator Rand Paul, a Kentucky Republican with presidential aspirations, introduced legislation earlier this month to audit the Fed. The list of co-sponsors quickly jumped to 29. That's catching up with the House of Representatives, which passed the Federal Reserve Transparency Act late last year by 327-98, with 89 Democrats joining all but one Republican.
"Any agency or bureau of government that is 100 years old probably needs a good checkup, especially one as powerful as yours," Rep. Jeb Hensarling, R-Texas, the chairman of the House Financial Services Committee, told new Fed Chair Janet Yellen earlier this month at her first appearance before Congress as the chief of the central bank. "And I remind all, independence and accountability are not mutually exclusive concepts."
Auditing the Fed has populist roots, particularly among Tea Party conservatives. It's not clear, however, what exactly an audit would involve.
House and Senate bills to audit the Fed provide no specifics about how it would occur, only that the Government Accountability Office would do it. Hensarling, Paul and Senator Marco Rubio (R-FL) another presidential hopeful who's called for a Fed audit, refused to comment on how a Fed audit might work.
The Fed already has its books audited by outside firms, publishes its balance sheet weekly, reports many financial transactions in real time, provides minutes of its eight-a-year rate-setting meetings of the Federal Open Market Committee with a three-week lag, and issues a statement the day the meetings end that includes how each member voted and an explanation of any dissenting votes.
"The Fed is subject to a financial-statement audit like public companies would be and like all the major federal departments and agencies are," said David Walker, a former head of the GAO. "The real issue is whether, and to what extent, they are subject to external audit by GAO as it relates to other types of activities."
Those other activities include discussions preceding action at Fed policy-making meetings, which historically have been shrouded in secrecy. Transcripts of those deliberations are released to the public on a five-year lag, a period the Fed thinks is long enough to fend off political blowback for decisions made.
And that, apparently, is the area Congress is homing in on. The vague definition of the audit by Paul and others bothers former Fed leaders.
"What he's talking about is sort of a second opinion. Did the Fed do the right thing about monetary policy," said Alice Rivlin, who was vice chair of the Fed from 1996 to 1999. "GAO is obviously not the right person to do that. Plenty of other people do opine on whether the Fed did the right thing. That would seem not to serve a very useful purpose. It's just a way of criticizing the Fed, sounding as though the Fed were somehow not transparent."
The Fed was given independence a century ago precisely to shelter it from political pressures. Publishing the views of participants during or right after the deliberations is akin to Supreme Court justices tweeting out details of their private deliberations on cases being decided. While the high court provides majority and dissent opinions, details of discussions rarely come out until decades later, when a justice releases his or her personal papers.
"What's the purpose of this?" asked Laurence Meyer, a prominent economist who was a Fed governor from 1996 to 2002, "The (Fed) board has how many hundred economists and Ph.D.s. And each (Fed) Reserve Bank has 20 or 25. These guys (at GAO) are going to be experts? Give me a break."
"It's second-guessing," he added. "It creates noise in the markets, it creates volatility and there is nothing good about it," Meyer said. "Monetary policy should be made by experts. People want to criticize the Fed, they should be experts."
The degree of transparency at the Fed today outpaces that of lawmakers, he suggested. For example, their private conversations on legislation or legislative strategy aren't subject to any transcripts. Many details of ethics probes are also largely kept from the public.
The Fed has always been an occasional target for criticism, but not since the Great Depression has it been so in the line of congressional fire.
"Historically, it is unusual. But recent history is very different from the past," said Allan Meltzer, a professor at Carnegie Mellon University in Pittsburgh who's the author of the acclaimed three-book series A History of the Federal Reserve.
Meltzer is sympathetic to concerns about the Fed undertaking monumental actions with little congressional ability to shape policy. Trillions of dollars in government and mortgage bonds purchased by the Fed to stimulate the sluggish economy are really at the heart of the calls for an audit.
Financial markets are already roiled as the stimulus is being withdrawn, and Meltzer thinks that shrinking the Fed's holdings in coming years threatens to bring more turmoil.
"What Congress should be concerned about is not how they make the decision, but what they decide and what it does to the American economy," said Meltzer, suggesting more hearings on Fed decisions. "I've read more (Fed) minutes than probably any human alive, and they're not going to learn anything useful in doing that."
Photo: Gage Skidmore via Flickr