Federal Authorities Investigating Giuliani's Dealings With Parnas And Fruman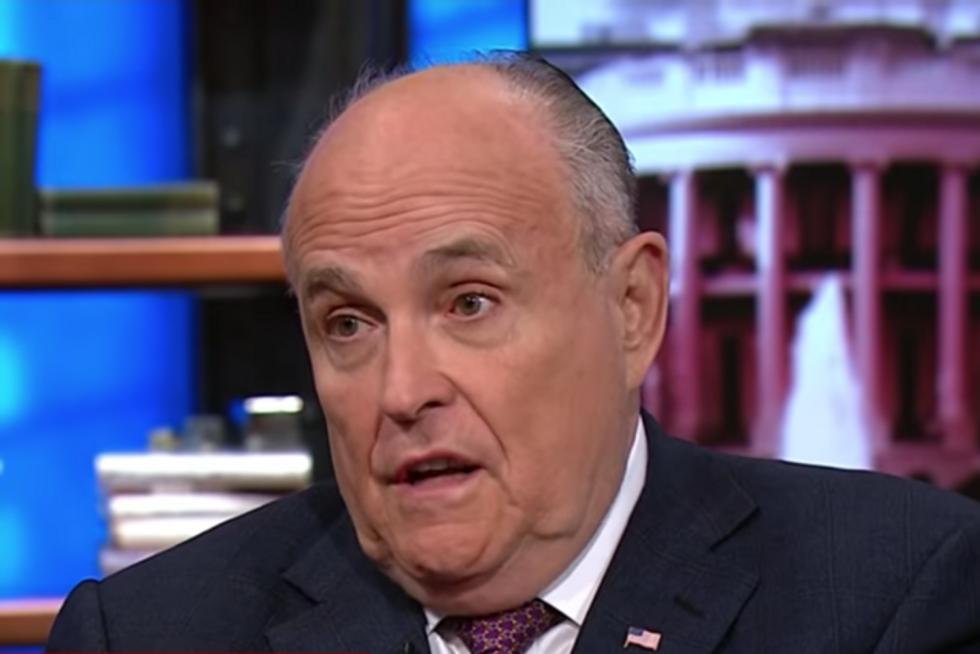 Reprinted with permission from Alternet.
President Donald Trump's personal attorney Rudy Giuliani is under investigation.
"Rudy Giuliani's financial dealings with two associates indicted on campaign finance-related charges are under scrutiny by investigators overseeing the case, law enforcement officials briefed on the matter said," CNN's Shimon Prokupecz and Evan Pérez are reporting.
"The FBI and prosecutors in Manhattan are examining Giuliani's involvement in the broader flow of money that have become the focus of alleged violations that are at the center of the allegations against Lev Parnas and Igor Fruman," the sources said. The sources did not say that Giuliani was a target of the investigation," CNN adds.
But CNN legal analyst Elie Honig notes that "Prosecutors often do not interview targets."
Prosecutors often do not interview targets. https://t.co/k6PNIx9O0B

— Elie Honig (@eliehonig) October 10, 2019
Those two associates, Lev Parnas and Igor Fruman, were arrested on Wednesday evening at Dulles airport, fleeing the country on one-way tickets. Multiple reports reveal they also worked for the former New York mayor during his official capacity as Trump's lawyer, and helped him try to dig up dirt on Joe Biden and Hunter Biden.
Parnas and Fruman allegedly laundered Russian money into the campaigns of several Republican politicians, including President Donald Trump.
Watch Shimon Prokupecz report:
CNN reporting that federal investigators are looking into the financial dealings between the two arrested men and Rudy Giuliani pic.twitter.com/kV5RSYZTkH

— Oliver Willis (@owillis) October 10, 2019