Federal Judge Delays Executions In Ohio Until August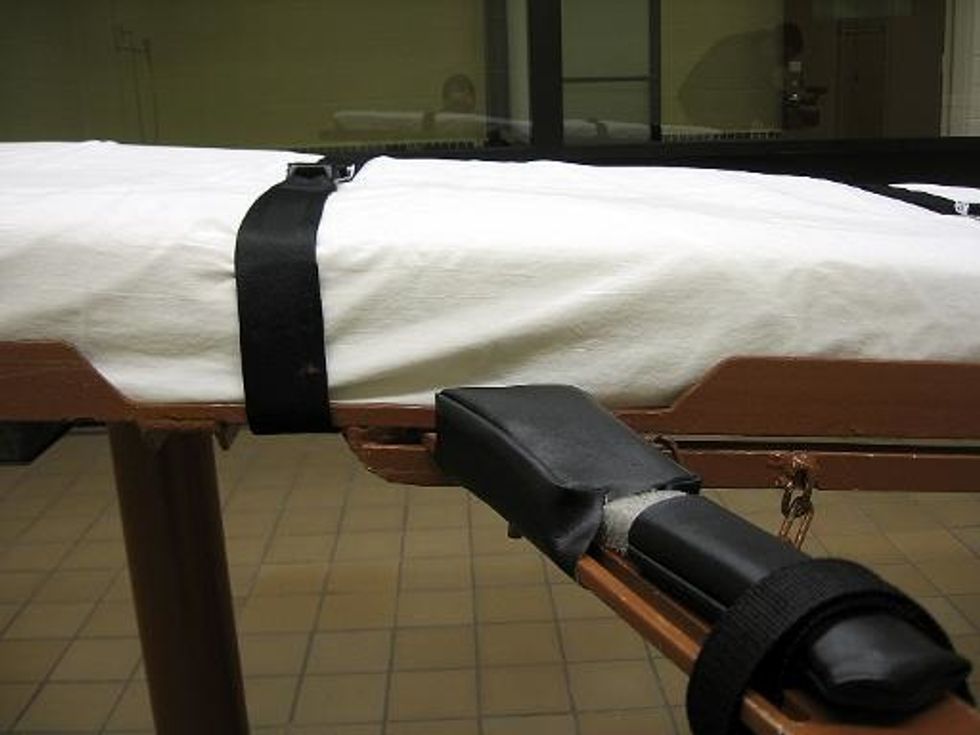 By Michael Muskal, Los Angeles Times
A federal judge has blocked executions in Ohio to allow time for the parties to work on legal issues involved in a new lethal injection protocol put in place after an inmate appeared to struggle for more than 10 minutes when he was put to death earlier this year.
In an order released Wednesday, U.S. District Judge Gregory L. Frost put all executions on hold until at least Aug. 15 or until he issues a further order. Ronald Phillips of Summit County is scheduled to be executed July 2 and William Montgomery of Lucas County is scheduled to be executed August 6. Two other executions scheduled for later in the year were not immediately affected.
The limited moratorium is the latest step in the dispute over capital punishment. Most states use lethal injection as the primary method of killing inmates, but there have been ongoing questions about whether prisoners suffered cruel and unusual punishment in the choice and administration of the drugs in some states, including Ohio and Oklahoma.
In Oklahoma, Clayton Lockett was seen writhing in pain when he was executed last month. Lockett eventually died of a heart attack more than 40 minutes after the botched execution began. Officials blamed a blown vein for the problems in the execution, which is being investigated.
In the Ohio case, Dennis McGuire, 53, was scheduled to be executed by lethal injection on Jan. 16. But after the two-drug injection was administered, witnesses reported seeing McGuire choke, clench his fists and seemingly struggle against his restraints for more than 10 minutes. McGuire was pronounced dead shortly afterward at the Southern Ohio Correctional Facility near Lucasville.
McGuire was injected with two drugs, midazolam, a sedative, and hydromorphone, a painkiller.
On April 28, the Ohio Department of Rehabilitation and Correction announced that it would use the same drugs, but in higher doses for future executions. The dosage of midazolam will be boosted to 50 milligrams from 10 milligrams, and the dosage of hydromorphone will be increased to 50 milligrams from 40 milligrams. In addition, the revised policy calls for having a third syringe ready containing 60 milligrams of hydromorphone and additional syringes will be prepared and available "if needed."
In his order, Frost ruled that because of the new protocol, time would be needed for the state and attorneys representing inmates to work through the legal issues. He also ordered both sides to "work together to coordinate efforts so that the court can set necessary deadlines following expiration of the stay."
JoEllen Smith, a spokeswoman for the corrections department, said in an email that the department will comply with the order.
AFP Photo/Caroline Groussain
Want more death penalty news? Sign up for our daily email newsletter.