Federal Judge Overturns Oregon Gay Marriage Ban; Licenses Issued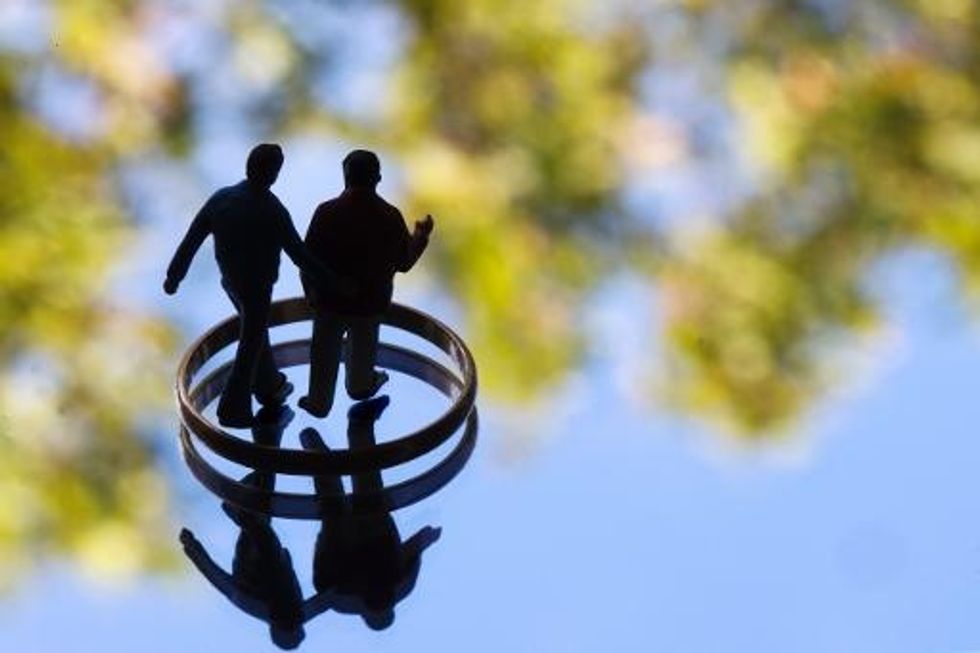 By Maria L. La Ganga, Los Angeles Times
SEATTLE — A federal court judge in Oregon has thrown out the state's same-sex marriage ban, saying it is unconstitutional and discriminatory, placing gays and lesbians "at a disadvantage … without any rationally related government purpose."
No sooner than the ruling was out, proponents of same-sex marriage said that marriage licenses were issued in Multnomah County, home to Portland.
Since the U.S. Supreme Court struck down part of the federal Defense of Marriage Act last summer, not a single federal judge has ruled in favor of state same-sex marriage bans.
"It's a surreal exciting moment not just for Oregon but for our nation," said Ben West, one of the plaintiffs in the case, along with his partner, Paul Rummell. "It's a beautiful moment for all families and all communities. I'm proud to be an Oregonian, Paul's future husband."
In February, the state's Democratic attorney general, Ellen Rosenblum, said she would not defend the ban in court.
In Oregon, proponents of same-sex marriage have also gathered enough signatures to place a measure on the ballot to overturn the ban if the courts did not accomplish that first.
"The importance of Judge (Michael) McShane's decision cannot be overemphasized," said David Fidanque, executive director of the ACLU of Oregon. "Our federal Constitution does not allow any state — or its voters — to deny same-sex couples equal protection under the law simply because of who they are and who they love. This type of discrimination is wrong, and it's also unconstitutional."
"With this advancement of civil rights, gay and lesbian Oregonians are now equal under the law," said Lee Ann Easton, an attorney who, with co-counsel Lake Perriguey, filed the Geiger case.
AFP Photo/Joel Saget
Want to stay updated with the latest news across the nation? Sign up for our daily email newsletter!