Federal Judge Rules Trump Can't Block Twitter Critics
@KailiJoy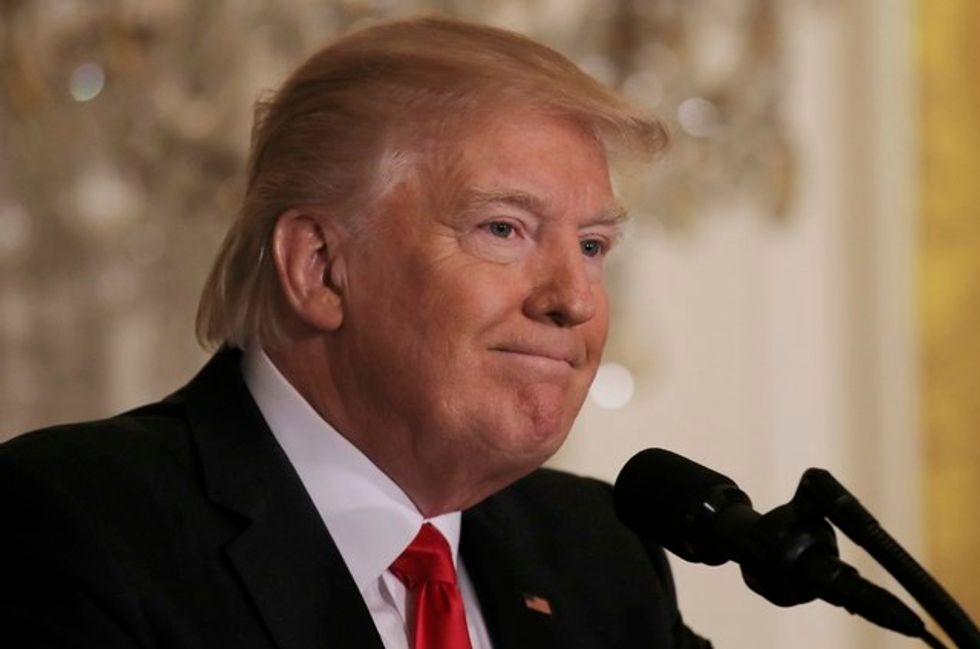 Reprinted with permission from Shareblue.com
Trump's tweeting keeps getting him into trouble in court, and on Wednesday it happened again, when U.S. District Court Judge Naomi Reice Buchwald ruled that no, he can't block people on Twitter for criticizing him.
"We readily conclude the speech in which individual plaintiffs seek to engage is protected speech," the judge wrote.
In other words, Trump's critics have a First Amendment right to tweet at him, even if he doesn't like what they have to say.
The reason is not merely because he is president, but because of how he uses his personal account for "executive functions," such as "the appointment of officers (including cabinet secretaries), the removal of officers, and the conduct of foreign policy[.]"
That time Trump used his personal Twitter account to announce the firing of Secretary of State Rex Tillerson, for example? And national security adviser H.R. McMaster. And Veterans Affairs Secretary David Shulkin. And others. All executive functions.
Trump might have had a better argument for blocking his critics on Twitter, but he's the one who decided to turn his personal account into an official arm of the presidency.
He did this to himself — because he "presents" his personal account "as being a presidential account as opposed to a personal account and, more importantly, uses the account to take actions that can be taken only by the President as President."
And because of Trump's actions, the court concludes that the use of the account "is governmental in nature."
So what's the bottom line?
"While we must recognize, and are sensitive to, the President's personal First Amendment rights," the court rules, "he cannot exercise those rights in a way that infringes the corresponding First Amendment rights of those who have criticized him."
Trump is free to use his Twitter account in whatever ridiculous and absurd way he chooses, no matter how badly it backfires on him or how many times courts use his tweets against him.
The 9th Circuit Court of Appeals, for example, last year cited Trump's own tweeted declaration of a "TRAVEL BAN" to dismiss the government's argument that his ban on predominantly Muslim countries was not actually a travel ban. Trump had tweeted it, and that made it so.
That hasn't stopped him from continuing to use his account in reckless ways. And now another court is holding his own tweets against him to uphold the First Amendment.
Wednesday's ruling is a humiliating defeat for Trump and a victory for the First Amendment. It means that the plaintiffs who brought the case — and several others who have been blocked by Trump — have the right to see his every incoherent early-morning meltdowns along with the rest of us, and to exercise their First Amendment right to respond, even if he doesn't like it.