Federal Monitor Ordered For Newark Police For Civil Rights Violations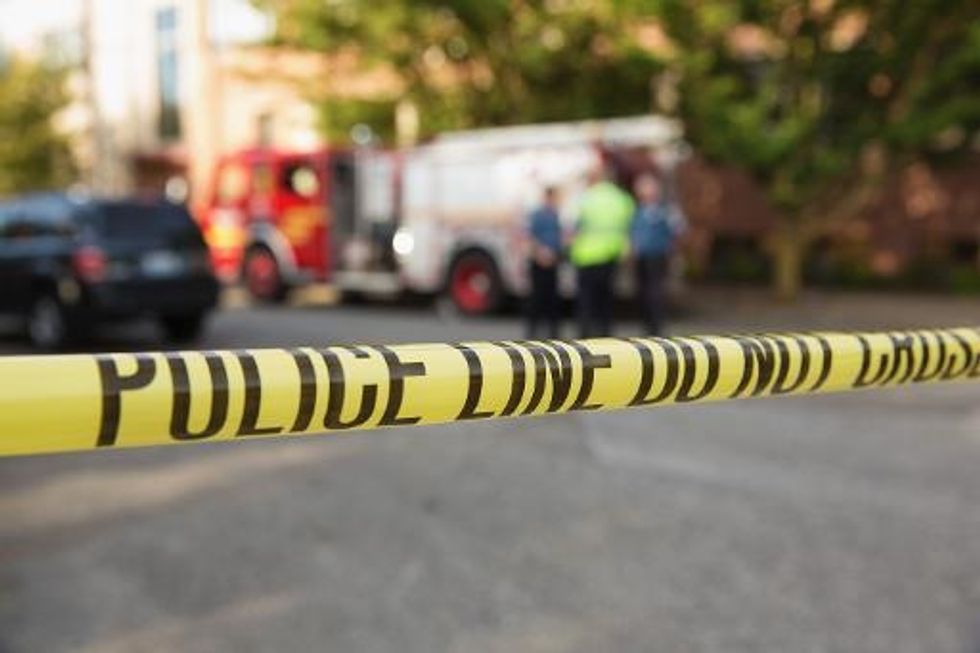 By Tina Susman and James Queally, Los Angeles Times
NEWARK, N.J. — New Jersey's largest police department will be placed under federal oversight for repeatedly violating residents' civil rights, using excessive force, and failing to discipline officers for a wide range of misconduct, the Justice Department announced Tuesday.
The Newark Police Department, a 1,000-member force that patrols one of the most violent cities in the Northeast, will be subject to court-ordered reform, a move that comes after a three-year investigation into rampant misconduct in the agency, according to the Justice Department and court documents.
The federal investigation was launched in 2011, less than a year after a scathing report from the American Civil Liberties Union said the police department was incapable of policing itself.
The investigation found that city police officers had no constitutional basis for 75 percent of the pedestrian stops they conducted in recent years. It also determined that officers often used excessive force during arrests but underreported the level of force used.
"The people of Newark deserve to be safe, and so do the thousands who come here to work, to learn, and to take advantage of all the city has to offer," Paul Fishman, the U.S. attorney in New Jersey, said in a statement. "They also need to know the police protecting them are doing that important — and often dangerous — work while respecting their constitutional rights."
The announcement was made at Fishman's office in Newark. The court monitor has not yet been chosen, but city and federal officials aim to have the order finalized by mid-September.
"Our investigation uncovered troubling patterns in stops, arrests, and use of force by the police in Newark. With this agreement, we're taking decisive action to address potential discrimination and end unconstitutional conduct by those who are sworn to serve their fellow citizens," Attorney General Eric. H. Holder Jr. said in a statement.
Fishman said Justice Department officials and the city had signed "an agreement in principal" to implement a consent decree that will include some form of civilian oversight. An independent monitor will evaluate and report on the city's implementation of the civilian oversight entity, the details of which have yet to be determined.
The goal is to have the agreement finalized by Sept 15, and the decree will be binding.
Mayor Ras Baraka, who only took office July 1 and has been a longtime critic of the agency, attended the news conference with Fishman and said he welcomed the decree.
"One could look at this 22 days in as mayor as the roof is caving in," Baraka said. "I look at it as the opportunity to build a new roof."
Newark Police Chief Anthony Campos said he did not disagree with anything in the Justice Department report. "We're looking forward to rolling up our sleeves" and getting to work fixing the problems, he said.
Fishman said Newark police officials and Baraka cooperated with the investigation. He also said it was not possible to say when the police abuses began. But he said the offenses clearly had gone on over time, and that it would take time to fix them.
"It will take real work," he said. "Bad habits … are hard to break. "
There is no time frame set for the decree's lifespan. In other major police agencies, including the Los Angeles Police Department and New Jersey State Police, consent decrees were in effect for about a decade or more.
"I think it will take years," said Jocelyn Samuels of the attorney general's civil rights division. Samuels said the decree would include benchmarks so officials can evaluate progress. Samuels said 14 police departments were currently under federal oversight.
The federal investigation detailed longstanding and institutional misconduct, including retaliatory arrests "for behavior perceived as insubordinate or disrespectful to officers," according to the documents. Officers also routinely stole from suspects, and Newark's stop and arrest tactics both unfairly targeted blacks, according to the report.
According to census data, blacks make up 54 percent of the city's population. But 79 percent of those arrested by Newark police and 85 percent of those stopped identify as black, the report found.
In a 52-page report detailing the federal government's findings, investigators said that Newark police would often stop residents simply for "loitering" in high-crime areas, and offer little to no justification for interactions with residents.
"In particular, thousands of the stops — all of which were at least long enough to run warrant checks — involved individuals who were described merely as 'milling,' 'loitering,' or 'wandering,' without any indication of criminal activity or suspicion," the report said. "Some of those were augmented with a notation that the 'milling,' 'loitering,' or 'wandering' was taking place in high-crime areas, high-narcotics areas, or high-gang activity areas. Officers also routinely stopped and ran warrant checks for individuals solely for being present in high-crime areas, near scenes of suspected or reported crimes, or simply 'in areas.'"
Newark, a city of roughly 250,000 that sits just 15 miles outside New York City, has been a haven for drug and gang violence for years, patrolled by a department whose ranks were slashed by municipal budget cuts in 2010.
The city saw 111 homicides in 2013, its bloodiest year since 1990. Newark has long struggled with poverty and high unemployment, and the city's residents and police have had a lukewarm relationship since 1967, when a series of race riots left dozens dead.
AFP Photo / Mat Hayward
Interested in national news? Sign up for our daily email newsletter!