Feds Arrest Trump Supporter Over Faked 'Radical Left Arson' Scheme
@revrrlewis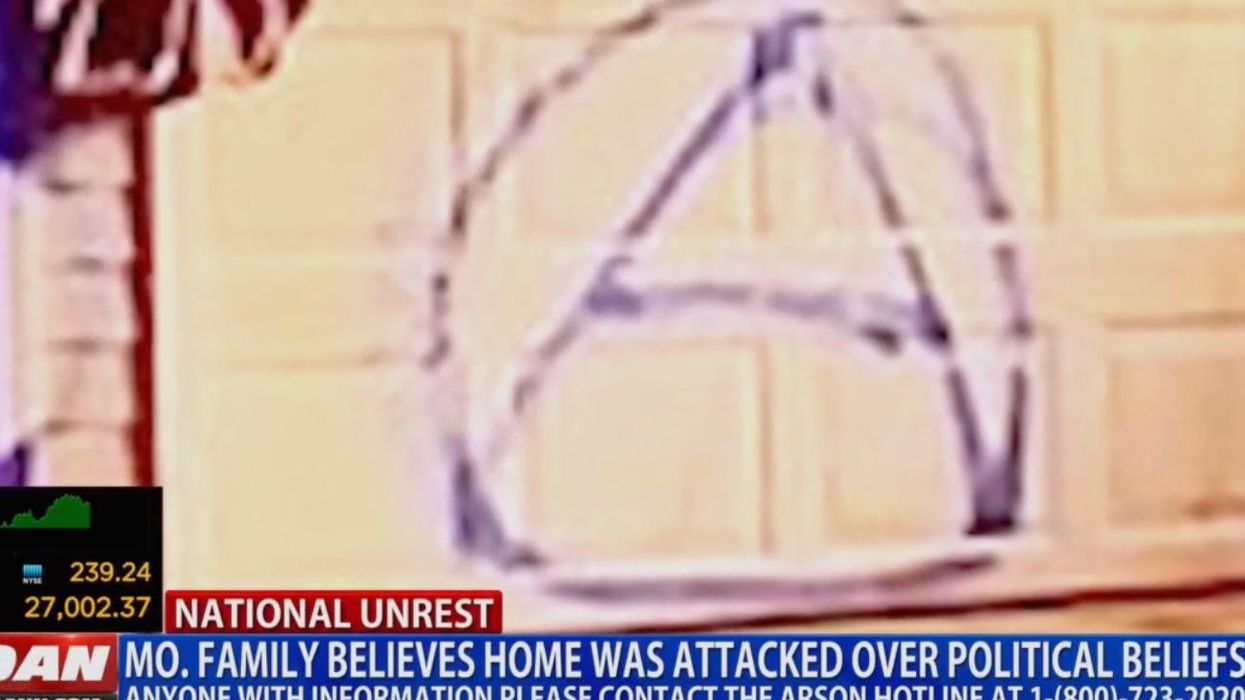 Youtube Screenshot
On July 12, several outlets reported that a Minnesota man, Denis Molla, was accused by federal prosecutors of "faking a politically-motivated arson at his own property and filing false insurance claims."
When the incident was first reported in September 2020, local media outlets like Minnesota's CBS affiliate covered the "suspicious fire" which followed the family's purchase of two Trump flags and unnamed people "driving by their house very slowly, some taking pictures." The Star Tribune also repeated Molla's claim of people taking photos, adding that "feces was later left at his vehicle when he went on a water break" at work. A local NBC affiliate also reported that "political graffiti" at the scene showed that the fire "might have been set by someone unhappy with the Trump 2020 flag hanging from the family's camper in the driveway."
Right-wing media were not far behind the trend. Fox News and the New York Post gave Molla supportive coverage online, but One America News Network produced an entire TV segment about the arson and vandalism, which it aired four times.
OAN reporter Daniel Kitchen reported that "the homeowners said they woke up to a loud boom, when husband Denis Molla saw roughly three people running away from the front of his home. Instead of going after the suspected arsonists," Kitchen continued, "Molla stayed behind in order to rescue his wife and two younger children, along with four Husky puppies," complete with Molla's dramatic footage of him throwing a dog out of the back door.
"Surveillance footage at the front door was able to capture moments before the homeowners were able to escape their house" -- but apparently not the "roughly three people" whom Molla alleged set the fire. Instead, OAN reported that the family believed "their house was targeted by the radical left for their political beliefs."
"It's scary. It's scary to know that my beliefs has created such an anger and such evil to somebody to do something like this," Molla said during the report.
OAN said that "along with the blaze, graffiti was seen defacing the garage, with a pro-Biden and BLM message displayed. Additionally, the anarchy symbol, with the letter A and a circle around it, was also seen on the garage." Prosecutors now allege Molla did the graffiti on his own garage.
The graffiti echoes multiple other instances of conservatives through the years faking their own political persecution, including a volunteer for the late Sen. John McCain's 2008 presidential campaign who carved a backwards B into her own cheek (for "Barack") and claimed she was robbed, and a man who destroyed his own pickup truck with Black Lives Matter graffiti.
"Officials are still looking for suspects, with the investigation extremely active," Kitchen reported. And two years later, they found one.
Reprinted with permission from Media Matters.