Feds Indict Russian Lawyer Who Offered 'Dirt' To Don Jr.
@alexvhenderson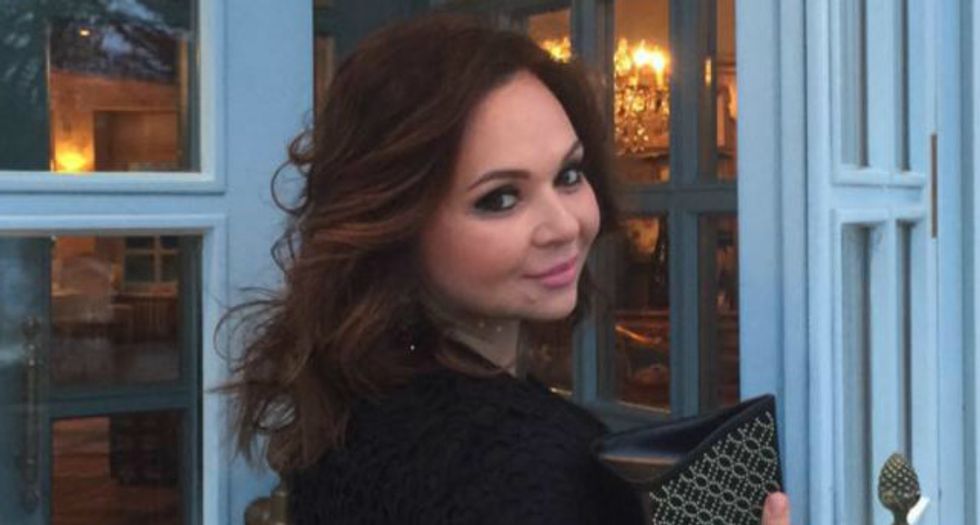 Reprinted with permission from AlterNet.
Natalia V. Veselnitskaya, the Russian attorney who met with campaign officials at Trump Tower during Donald Trump's 2016 presidential campaign, has been charged with obstruction of justice for allegedly trying to undermine a U.S. Justice Department investigation of money laundering.
According to the New York Times, that investigation involved a Russian businessman and his investment firm. But the case was not directly connected to the 2016 Trump Tower meeting, which was also attended by Donald Trump, Jr. (President Trump's son), the Trump Organization's Jared Kushner (the president's son in law and Ivanka Trump's husband) and Trump's former campaign manager, Paul Manafort.
The indictment of Veselnitskaya was handed down by federal prosecutors for the Southern District of New York. The Justice Department believes that she has deep ties to senior Russian government officials in Moscow.
According to the indictment in United States of America v. Natalia Veselnitskaya, "the United States government sought to recover several million dollars' worth of property, mainly New York real estate, on the ground that this property was involved in laundering a portion of the proceeds of a Russian tax fraud scheme."
The indictment notes that Veselnitskaya "was a Russian national and attorney" who advised "the defendants and claimants" in the case United States v. Prevezon Holdings.