Feds Seek To Talk To More Port Authority Officials As Bridge Probe Widens, Sources Say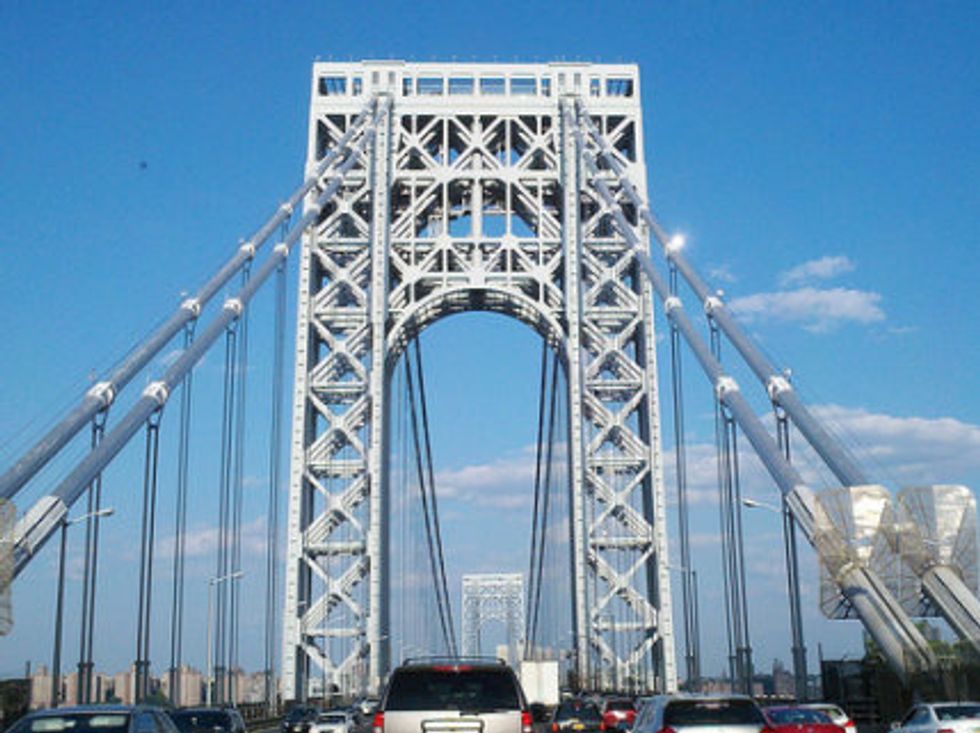 By Shawn Boburg, The Record (Hackensack, N.J.)
HACKENSACK, N.J.—Federal prosecutors have summoned or expressed interest in talking to up to a half-dozen current Port Authority officials as a grand jury investigation into the George Washington Bridge lane closures accelerates, sources familiar with the matter said.
The contact suggests the investigation by the U.S. Attorney's Office in New Jersey into the lane closures is entering a new phase.
"The pace of this appears to be picking up," said another source familiar with the matter.
Among the Port Authority officials whom federal prosecutors want to hear from is Phil Kwon, the Port Authority deputy general counsel. Kwon, who has received a subpoena to appear before a grand jury, prepared former Deputy Executive Director Bill Baroni for testimony before the state Legislature when Baroni said in November – while not under oath – that the lane closures were part of a traffic study.
Since then, the legitimacy of the traffic study has been largely undercut, dismissed by critics as a cover story for politically motivated lane closures that created a traffic jam in Fort Lee.
The prospect of Kwon testifying or otherwise disclosing his advice to Baroni puts the Port Authority in an awkward legal position.
The Port Authority has said Kwon was acting as Baroni's legal representative at the time, meaning the discussions Kwon had with Baroni might be protected by attorney-client privilege. That protection could be invoked by the Port Authority even if Kwon were subpoenaed to appear before a grand jury, a source said, unless prosecutors could prove that the advice has already been shared with third parties.
The Port Authority could also agree to waive the privilege. It's not clear if the agency has done so, or will do so.
Kwon interacted with several officials within Christie's office and discussed Baroni's testimony with them, according to an internal review Christie commissioned. Those communications could be fair game for prosecutors if they are determined to be outside his official duties as legal counsel to the Port Authority.
Kwon, who was once Christie's pick to serve on the state Supreme Court, was not among the 75 individuals interviewed by the legal team hired by Christie from the law firm of Gibson, Dunn & Crutcher. The legal team, led by former federal prosecutor Randy Mastro, did not interview anyone who was employed at the Port Authority at the time of the lane closures in September.
The sources would not identify the other Port Authority officials who have been summoned by federal prosecutors, but two of the sources said they are people with knowledge of how the lane closures came about. It's also not clear how many of them have already spoken with federal prosecutors or how many have been called to appear before a grand jury.
"We can't discuss the specifics of ongoing investigations," said Rebekah Carmichael, spokeswoman for the U.S. Attorney's Office.
The Port Authority declined to comment, as did Kwon's attorney, Geoffrey S. Berman.
The federal prosecutors' requests for interviews and testimony from Port Authority officials come as a legislative investigation also begins more than a month of scheduled in-person testimony.
John Wisniewski, co-chairman of the joint committee investigating the lane closures, said Thursday that the committee has scheduled weekly appearances of key witnesses through early June.
Former Christie aide Christina Renna has been asked to testify on Tuesday. A week later, on May 13, Christie's spokesman Michael Drewniak is expected to testify. On May 20, it will be Matt Mowers, a former campaign staffer; and on June 3, Port Authority Executive Director Pat Foye and William "Pat" Schuber, who sits on the board, will be asked to testify.
Photo:  Joe Shlabotnik via Flickr