Feds Target 'Suspicious' Money Transfers After Trump Tower Meeting
@alexvhenderson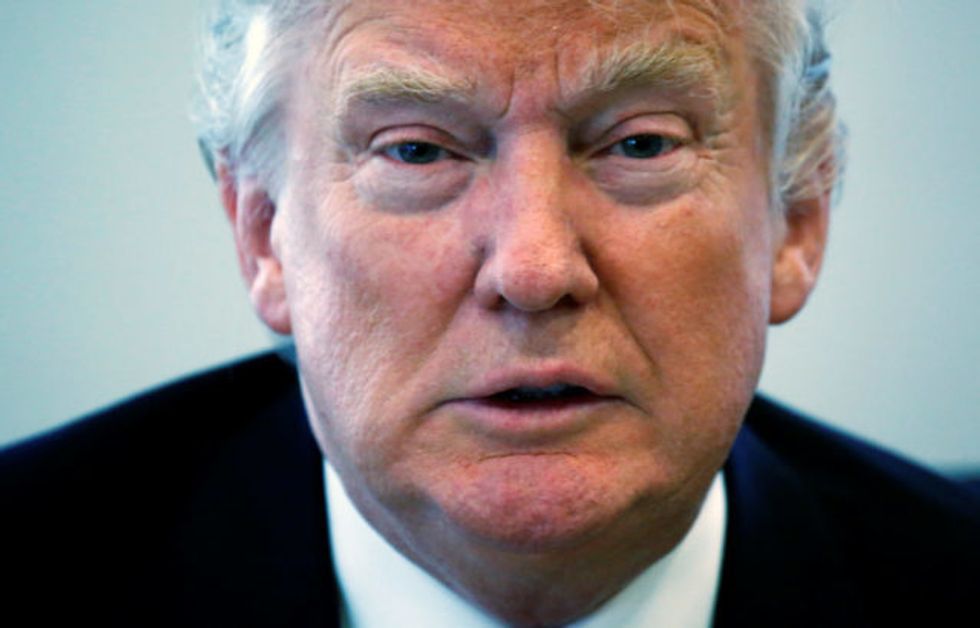 Reprinted with permission from AlterNet.
BuzzFeed News is reporting that a June 9, 2016 meeting at Trump Tower in New York City was followed by a series of money transfers that bank officials considered "suspicious."
According to BuzzFeed, four federal law enforcement officials are analyzing two series of transactions that bank examiners found to be suspicious. One occurred not long after that June 2016 meeting at Trump Tower, and the other occurred after President Donald Trump's victory over Democrat Hillary Clinton in the 2016 presidential election.
The first series of transactions, BuzzFeed is reporting, came on June 20, 2016—11 days after the June 9 meeting. On June 20, 2016, an offshore company run by billionaire Russian real estate developer Aras Agalarov (who has ties to both Trump and Russian President Vladimir Putin) wired over $19.5 million to Agalarov's account at a New York City bank.
The second series of transactions, according to BuzzFeed, took place in November 2016 after Trump's presidential victory. Agalarov's family, sent a total of $1.2 million from their bank in Russia to an account in New Jersey that was controlled by pop singer Emin Agalarov (Aras Agalarov's son) and two friends. And bankers, according to records BuzzFeed obtained and reviewed, found that activity suspicious because the account had been "virtually dormant" since the summer of 2015 yet suddenly had a flurry of activity after Trump won the election.
On September 12, Anthony Cormier and Jason Leopold of BuzzFeed reported that after the 2016 election, "that New Jersey account sent money to a company controlled by Irakly 'Ike' Kaveladze, a longtime business associate of the Agalarovs and their representative at the Trump Tower meeting."
Scott Balber, an attorney who has represented Kaveladze and the Agalarov family, told BuzzFeed that he doesn't understand why the 2016 banking activity would be considered suspicious. Balber told BuzzFeed, "I'm actually perplexed why anybody is interested in this or why anybody in their right mind would treat this as suspicious. These are all transactions either between one of Mr. Agalarov's accounts and another of Mr. Agalarov's accounts or one of Mr. Agalarov's accounts and an account in the name of one of his employees."
The 2016 transactions, according to BuzzFeed, were noticed after federal law enforcement officials ordered banks to be on the lookout for any suspicious behavior by people with a connection to Special Counsel Robert Mueller's Russia-related investigation.
BuzzFeed has been reporting extensively on the investigation and its results, including the federal prosecution of Trump's former campaign manager, Paul Manafort.
Alex Henderson is a news writer at AlterNet and veteran political journalist. His work has also appeared in Salon, Raw Story, Truthdig, National Memo, Philadelphia Weekly, Democratic Underground, L.A. Weekly, MintPress News and many other publications. Follow him on Twitter @alexvhenderson.