FEMA Will Look At Superstorm Sandy Claims Payouts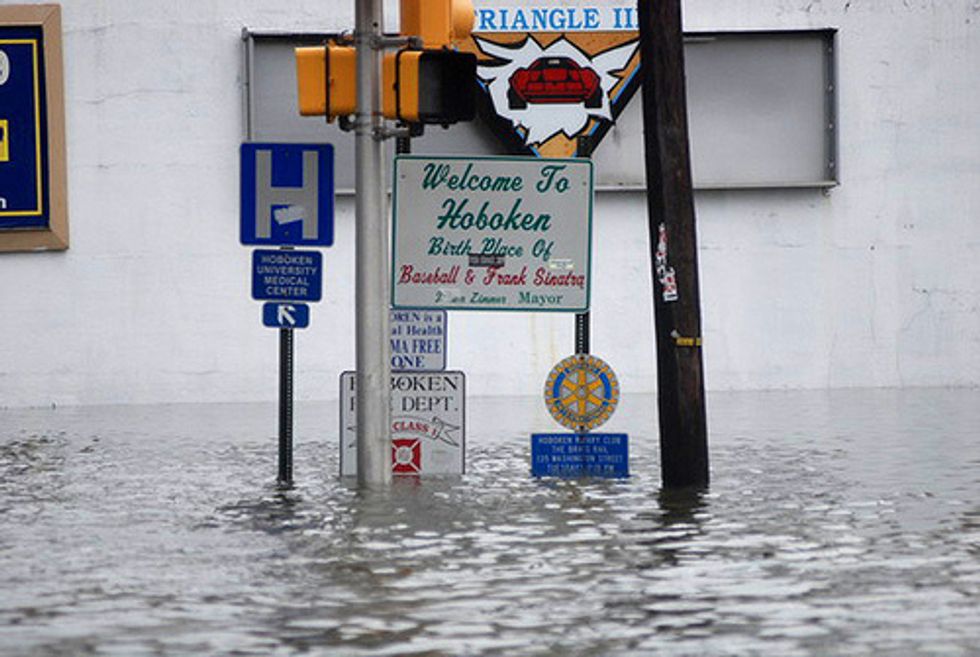 By Herb Jackson, The Record (Hackensack, N.J.)
WASHINGTON — Under pressure from Northeast senators, the head of the Federal Emergency Management Agency said on Wednesday that an independent government watchdog will examine whether anti-fraud efforts are shortchanging victims of Superstorm Sandy.
FEMA Administrator Craig Fugate also indicated at a Senate subcommittee hearing that the government may have gone too far in response to complaints of waste and fraud in payments to victims of 2005's Hurricane Katrina.
Fugate said that he has asked the agency's inspector general "to ensure that we have the accurate and adequate controls" and "that we provide rapid payments, appropriate to the losses, without making fraud prevention our only goal."
He also said the inspector would look into whether insurance industry lawyers defending the claims estimates were making claims appeals last longer than necessary to increase their fees.
Fugate faced brusque questioning from senators from New York and New Jersey, who said they had heard hundreds of complaints from constituents who bought flood insurance and were "low-balled" on Sandy-related claims. Some still have not been able to return to their homes because they cannot afford to rebuild.
"Structurally, the system is stacked against policyholders," said Sen. Bob Menendez (D-NJ), who called the hearing as chairman of the Senate's housing subcommittee. Examples Menendez cited were in Ocean County, but his office said the problems are systemwide and a legal services lawyer who appeared at the hearing said in an interview the problem is also affecting Sandy victims in North Jersey.
"Some people are being told there was preexisting damage from Hurricane Irene that was paid for already," said Maryann Flanigan, supervising attorney for the Hurricane Sandy Legal Assistance Project, referring to the tropical storm that hit New Jersey in August 2011.
After Superstorm Sandy hit on Oct. 29, 2012, a third of the 236,000 flood insurance policies in effect in New Jersey at the time had a claim, according to data provided in written testimony by Fugate.
Of 74,000 claims, 1,300 appeals were filed, so Fugate said 98 percent of customers were satisfied. But he said FEMA knows of or expects only 453 lawsuits, and a federal judge told The Record earlier this year that there were about 1,000 cases pending in court and there could be as many as 2,000 by the end of the year.
Fugate's office did not respond to follow-up questions after the hearing.
The flood-insurance program pays fees to private insurers who sell and service government-backed insurance coverage, and Menendez said the system includes "perverse incentives" because companies face financial penalties if they pay too much — not if they pay too little.
Fugate said the potential penalty is that a company could be thrown out of the program, but he also said he was not aware of that ever happening. He said FEMA does not track how often specific companies' claims payments are overturned on appeal but does do audits to check for overpayment and underpayment.
An insurance industry lobbyist, Donald Griffin of the Property Casualty Insurers Association of America, said at the hearing that companies have an incentive to pay a fair amount because they also sell other kinds of coverage to the same customers, including homeowners and auto policies.
"Wouldn't it be accurate to say that the disincentives that the National Flood Insurance program imposes on overpayments outweigh those that are imposed on underpayments?" Menendez asked Griffin.
"It could, sir," Griffin replied. "It could, but, you know, as I say, we don't have the data to know."
Menendez said it was the "ultimate hypocrisy and double standard" that while FEMA was rejecting appeals for late paperwork, at the same time it was failing to meet a congressionally mandated deadline for responding to appeals.
Fugate responded: "I understand, senator. Direction would be appreciated."
Flanigan, the legal services lawyer, said claims adjusters from around the country were brought in after the storm and probably were not aware of the region's cost of living.
In one case, an adjuster from the Midwest offered $40,000 for repairs, and details in the offer showed "materials could not be purchased in New Jersey for the unit prices listed," Flanigan said.
"The flood insurance department denied the claim, stating the damage was caused by wind-driven rain, and the homeowner insurance department denied the claim stating that the damage was caused by flood water," she said.
"This low-balling of flood insurance claims happens all too often, and results in the insured suffering an unreasonable delay in making needed repairs," Flanigan said.
Sen. Chuck Schumer (D-NY), asked about reports that some lawyers representing insurers in his state were trying to "draw out legal battles with homeowners in (an) effort to drive up billable hours" charged to FEMA.
Fugate said he was also concerned about the reports and asked the inspector general to look at the issue and refer the case to the Justice Department for criminal charges if fraud is taking place.
Photo: acccarrino via Flickr
Interested in national news? Sign up for our daily email newsletter!