Fewer Americans Delay Needed Medical Care In 2014, Survey Says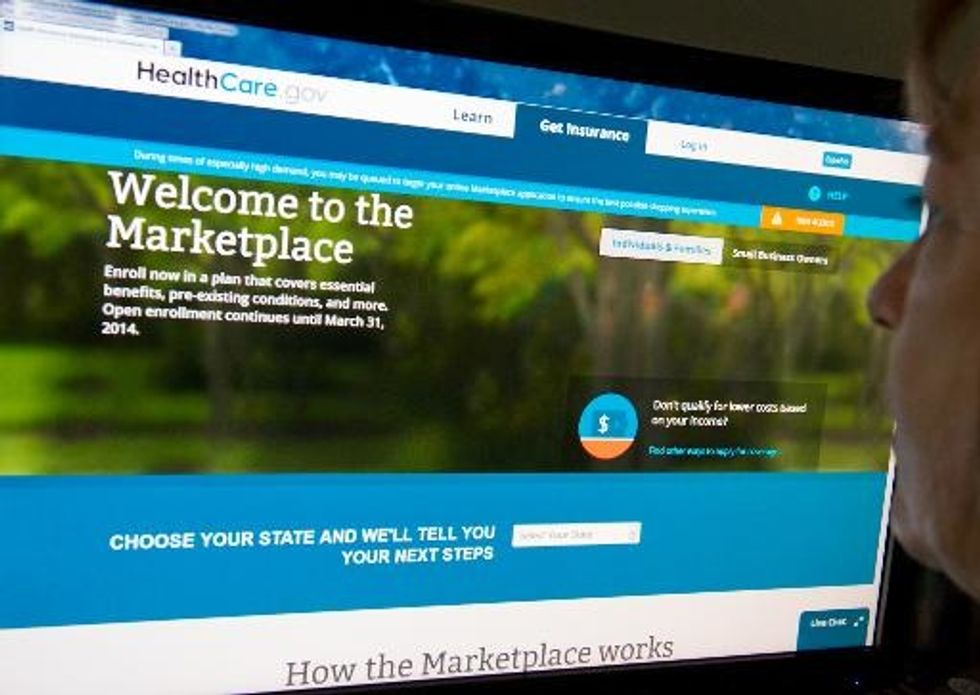 By Noam N. Levey, Tribune Washington Bureau (TNS)
WASHINGTON — The number of Americans who put off needed medical care fell substantially last year, according to a new survey that provides one of the fullest pictures to date of how the federal health law may be improving not only insurance coverage but also access to health care.
From 2012 to 2014, the share of consumers delaying a recommended test or treatment or not filling a prescription fell by nearly a third. And the percentage who reported problems with medical bills fell by almost a quarter.
Those are the first declines ever recorded by the biennial national survey by the nonprofit Commonwealth Fund, which began asking Americans about the affordability of medical care a decade ago.
"These declines are remarkable and unprecedented in the survey's history," said Sara Collins, the study's lead author. "They indicate that the Affordable Care Act is beginning to help people afford the health care they need."
The rise in reported access to care parallels a major expansion in health insurance coverage that began in 2014 through the health law often called Obamacare.
The law offers most Americans who don't get coverage through an employer the chance to buy a health plan on a new state-based marketplace where insurers must meet basic standards and cannot turn away customers. Low- and moderate-income consumers can get subsidies to offset the cost of their premiums.
In about half the states, very poor Americans can get government Medicaid coverage, largely for free. The remaining states have declined federal aid to expand their Medicaid programs.
National surveys indicate the new coverage options cut the number of uninsured Americans by about 10 million, the largest such decline in half a century.
Some consumers who got health plans through the previous system that allowed insurers to deny coverage to sick customers have seen rates go up.
But the new Commonwealth survey indicates that the new insurance options are probably lightening the health care burden on millions of others. From 2012 to 2014, the percentage of Americans who did not visit a doctor or clinic despite having a medical problem in the previous 12 months fell to 23 percent from 29 percent.
The percentage who did not fill a prescription fell to 19 percent from 27 percent. And the percentage who did not get needed specialist care declined to 13 percent from 20 percent.
There were similar declines in stress from paying for health care; the share of Americans who reported problems paying medical bills in the previous 12 months dropped to 23 percent from 30 percent.
"Declines in medical bill problems nationwide are likely driven by expanded access to health insurance," the authors concluded.
Despite the gains, the Commonwealth study shows substantial problems with access and affordability persist in the U.S. health care system.
These are particularly acute among low-income Americans. The survey found that even if they had health insurance, a third of adults with incomes below twice the federal poverty level reported problems paying medical bills or were paying off medical debt last year.
Americans living in states that did not expand their Medicaid problems through the federal health law also reported more problems accessing medical care and paying for it, the survey found.
And Collins cautioned that the gains may be jeopardized as more Americans face very high deductibles, a common feature of a growing number of employer health plans and those being sold on marketplaces created by the health law.
The average employee deductible increased 47 percent from 2009 to 2014, according to the most recent annual health benefit survey by the Kaiser Family Foundation and Health Research & Educational Trust.
The Commonwealth survey, based on a random, nationally representative sample of 6,027 adults age 19 and older, was conducted from July to December of last year. It has an overall margin of sampling error of plus or minus two percentage points.
AFP Photo/Karen Bleier