Finally: <i>PunditFact</i>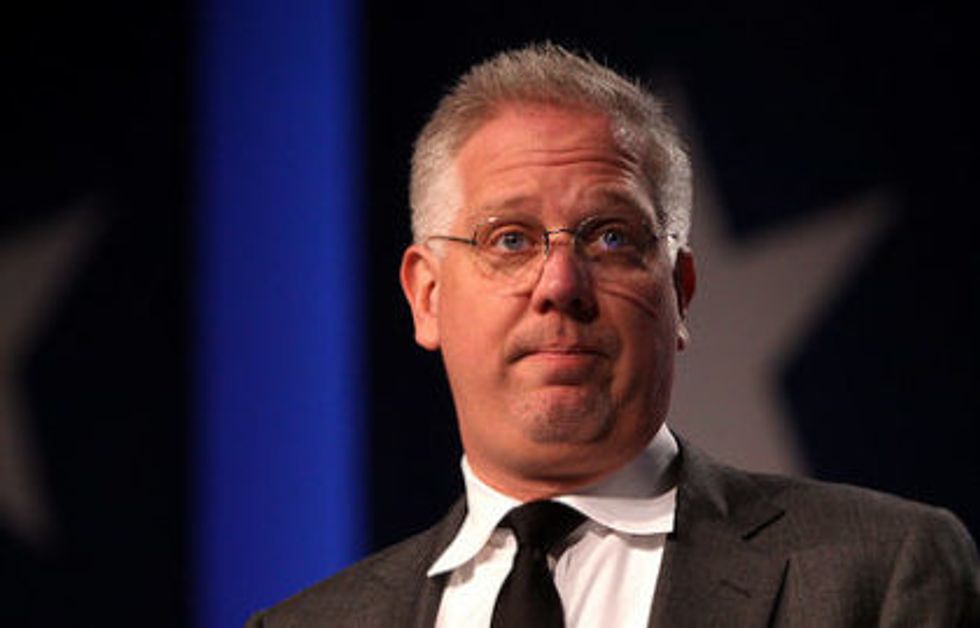 The land of punditry, of which I am a resident, has grown from a relatively small group of people expected to research their opinions to a vast number of humans willing to share whatever's on their minds.
To a large extent, this is a good thing. More voices, more ways to look at the world.
However, as the definition of punditry has expanded, so has its apparent tolerance for misinformation. Most of us have read a paragraph or heard a television soundbite that renders us head-shaking mouth breathers. How in the world did they say that with a straight face, we wonder.
Some pundits still clutch their guts when they discover they've made a mistake. As is the case with many columnists, if I get a name or statistic wrong, my whole day is ruined. Some would call us dinosaurs, but at the risk of coming off as self-serving, I would argue that you want us to worry just that much because so much is at stake. We write to persuade you to think our way about something. We owe you the courtesy of good intentions, and that includes research and reporting.
A lot of pundits flick away facts like gnats. To them, the success of an opinion piece — written or spoken — is measured by applause and the number of "likes" and "shares" on social media. The ultimate goal: attention. Doesn't matter whether it's good or bad. They just want to be the pundit everyone's talking about.
For the most part, pundits have gotten a pass. Who cares if they're lying? It's not as if anyone's taking them seriously anymore.
The Tampa Bay Times' PolitiFact cares, and its editors and reporters know that much of the public does, too. So this week, it launched PunditFact to fact check today's opinion makers.
I was invited to attend a planning meeting a few weeks before PunditFact went live Nov. 4. What most impressed me was how editors there pressed us for criticism. They know what's coming.
PunditFact is bound to be wildly unpopular with pundits, which only illuminates how badly we need it.
I've made no secret of my high regard for PolitiFact, which was created by journalist Bill Adair after the 2004 presidential race. Being married to a U.S. senator whose statements have been analyzed many times by PolitiFact, I know constant scrutiny by the Pulitzer Prize-winning operation can affect how politicians speak and how they campaign.
I should note that some journalists I respect, including MSNBC's Rachel Maddow, don't share my view of PolitiFact. A longtime critic of its methodology, she once accused the fact checker as living "after death, like a zombie, eating our national brains." It pained me to see that she had a starring role in PunditFact's promotional video, but I was not surprised.
PunditFact defines a pundit as "someone who offers analysis or opinions on the news, particularly politics and public policy. One can engage in punditry by writing, blogging or appearing on radio or TV. A pundit is not an elected official, not a declared candidate nor anyone in an official capacity with a political party, campaign or government."
PunditFact has wasted no time in tiptoeing through the minefield. For example:
Glenn Beck said Barack Obama "knew half of the population of the United States would lose … their health insurance."
Rating: Pants on fire.
Jon Stewart said that Congress "is bewildered at the scope and reach of our spying apparatus" but in 2008 and 2012 "explicitly rejected an amendment calling for more disclosure."
Rating: True.
Rush Limbaugh said, "If your plan is the result of collective bargaining, no subsequent changes by anybody — insurance companies, Obamacare — can force your grandfathered policy to change."
Rating: Mostly false.
No one will always like PunditFact's conclusions. I wasn't crazy that it took the time to give a "true" rating on actress Suzanne Somers' claim that "even after Obamacare is fully implemented, there still will be tens of millions of people not covered." The truth was in the weeds, as PunditFact proved.
As it also noted, the newspaper that ran her op-ed had to post multiple corrections to her piece: "The correction called a quotation Somers had attributed to V.I. Lenin 'widely disputed,' a quotation attributed to Winston Churchill unconfirmed, said Somers had misstated the type of animal used on a cover of Maclean's magazine in 2008 — it was a dog, not a horse."
Why did PunditFact take seriously such a sloppy piece of writing? Maybe because it appeared in The Wall Street Journal.
How did editors for a major newspaper miss all those mistakes? It's a question worth pondering.
In today's world of punditry, some still research for hours, if not days, before posting an opinion. Others roll out of bed with an idea and hit "send" before a brush meets their bed hair. In the eyes of too much of the public, we're all one and the same.
PunditFact to the rescue, but only if we want to be saved.
Connie Schultz is a Pulitzer Prize-winning columnist and an essayist for Parade magazine. She is the author of two books, including …and His Lovely Wife, which chronicled the successful race of her husband, Sherrod Brown, for the U.S. Senate. To find out more about Connie Schultz (con.schultz@yahoo.com) and read her past columns, please visit the Creators Syndicate Web page at www.creators.com.
Photo: Gage Skidmore via Flickr