Fired Christie Aide Invokes 5th Amendment, Declines To Produce Subpoenaed Documents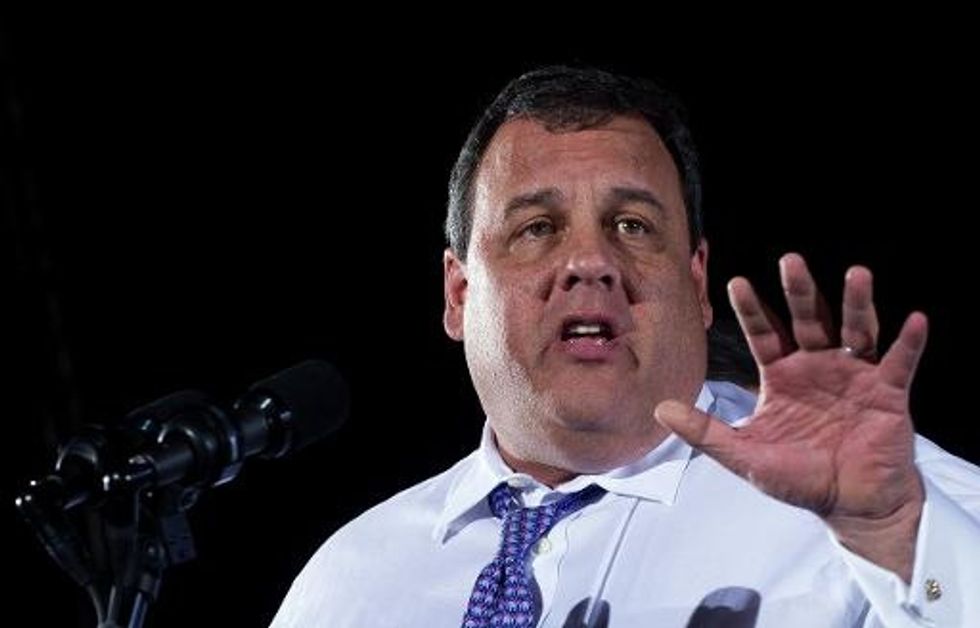 By Melissa Hayes and Shawn Boburg, The Record (Hackensack, N.J.)
HACKENSACK, N.J. — Federal prosecutors investigating the George Washington Bridge lane closures have demanded documents from New Jersey Gov. Chris Christie's office, he said Monday, a development that puts him at the opposite end from the kind of probe he once led as the state's hard-charging U.S. attorney.
Christie acknowledged the subpoenas during a radio interview Monday evening, as news broke that his former deputy chief of staff, Bridget Kelly, would not turn over documents in response to a subpoena issued by state lawmakers in a parallel investigation. An attorney for Kelly — who wrote the message "Time for some traffic problems in Fort Lee" — cited Kelly's constitutional protection against self-incrimination. She joins Christie's campaign manager as the second person to put up a roadblock to an ongoing legislative probe.
But the fact that federal prosecutors sent a subpoena to Christie's office signaled that the more high-stakes federal investigation had taken a serious turn for the governor who was considered a presidential contender only a few weeks ago. Christie emphatically told listeners of his monthly radio show that he didn't know about the lane closures beforehand and pledged to get to the bottom of them as he cooperates with subpoenas from both the legislative panel and the U.S. attorney's office.
"Before these lanes were closed I knew nothing about it," he said on Ask the Governor on WKXW-FM Monday night. "I didn't plan it. I didn't authorize it. I didn't approve it. I knew nothing about it."
Christie spoke just two hours after the deadline for 18 individuals, his campaign and his office to respond to legislative subpoenas seeking emails, text messages and other documents related to the lane closures, which many Democrats believe were retribution against the Fort Lee mayor for not endorsing the Republican governor, who won re-election in a landslide last year.
Several individuals asked for extensions. But Michael Critchley Sr., an attorney for Kelly, notified the legislative panel Monday evening that she would not turn over documents. Kelly joins Christie's former campaign manager, Bill Stepien, in invoking her constitutional right to protect against self-incrimination. Stepien's attorney said Friday he would not turn over documents.
The information requested by the legislative panel, Critchley wrote Monday, "directly overlaps with a parallel federal grand jury investigation." The letter also cites her right to privacy. In a brief phone interview, Critchley said his client had not received a subpoena from federal prosecutors.
Providing the committee with "unfettered access to, among other things, Ms. Kelly's personal diaries, calendars and all of her electronic devices amounts to an inappropriate and unlimited invasion of Ms. Kelly's personal privacy and would also potentially reveal highly personal confidential communications completely unrelated to the reassignment of access lanes to the George Washington Bridge," Critchley wrote.
"I would hope they would share information, any information they have that would let me get to the bottom of it, but on the other hand, they have constitutional rights like everybody else and have the right to exercise them. There's nothing I can do about that," Christie said when asked on the radio program about her refusal to comply with the subpoena.
Christie, who said he fired Kelly because she lied to him, has also said he did not ask her why she apparently ordered the lanes closed.
The governor said he is cooperating with subpoenas from both the legislative panel and the U.S. attorney's office. On the radio show he said his office began turning over documents to the Joint Legislative Select Committee on Investigations on Monday and will do so on a rolling basis as they are located.
An attorney for his campaign said earlier in the day it had received an extension while it seeks approval from the State Election Law Enforcement Commission to use campaign funds to pay for legal bills and to hire a document retention firm. The legislative panel also granted an extension to Christina Genovese Renna, who served as director of intergovernmental affairs under Kelly until she resigned Friday.
Christie also used the radio show to dispute a former political appointee's assertion that he knew about the closures when they happening and said he hired a high-powered law firm to carry out a swift investigation so he can get answers.
"I can't wait for them to be finished so I can get the full story here," he said.
Christie didn't rule out that he might have heard about traffic but said he didn't know there was a problem until Patrick Foye, executive director of the Port Authority, sent an internal email, which was leaked to the press, questioning the closures.
Though the governor spoke at length about the September traffic jam, most callers to the show were seeking information on other issues and Christie worked to put the incident behind him saying he met with Democratic Senate President Stephen Sweeney and Assembly Speaker Vincent Prieto for an hour and a half Monday to talk about their agenda for the year.
"They and I understand that our job is to run the state of New Jersey," he said.
There was no mention on the show of criticism from Environment New Jersey that Christie's administration pushed for a natural gas pipeline through the pinelands, a protected area, because Genovese Renna's husband works for the company. A spokesman for the governor called the idea "ludicrous" and a company spokesman said Renna, president of South Jersey Industries, had nothing to do with the utility subsidiary responsible for the project.
In a joint statement Democratic Assemblyman John Wisniewski and Senate Majority Leader Loretta Weinberg, also a Democrat, who co-chair the legislative committee, said Monday that "numerous extensions have been granted to subpoena recipients." Weinberg said she did know who was given extensions and a spokesman for Wisniewski declined to provide additional information.
"No documents will be released today," the statement said. "The committee will announce its next step as soon as that course is decided."
In an interview, Weinberg said the committee was discussing the decisions by Kelly and Stepien to invoke the Fifth.
"It's frustrating when we're trying to find the truth of the situation that started with the governor saying he was going to cooperate and urge others to do the same," Weinberg said. "Obviously, we'll have to keep plugging away."
Four Republican committee members — Assemblywomen Holly Schepisi and Amy Handlin, Assemblyman Michael Patrick Carroll and Sen. Kevin O'Toole — sent a letter to the chairs Monday seeking equal access to documents and information.
Schepisi said Monday she learned that the committee's special counsel, Reid Schar, had met with the U.S. attorney's office after reading it in The Record newspaper over the weekend. Wisniewski and Weinberg released a statement from Schar about the Friday meeting to the media on Saturday.
Schepisi said all of the members of the committee — and not just the chairs — should be receiving regular updates for the sake of "transparency, openness, fairness and ensuring that our committee is not abusing power as it's investigating abuse of power."
Weinberg said she thought Schar's statement went to all members of the committee and that the Republicans would get equal access to the documents once they come in.
The lane closures have shaken up the governor's inner circle. Christie fired Kelly and cut ties with Stepien after he called the Fort Lee mayor an "idiot" in an email. Wildstein and Bill Baroni, who Christie named deputy executive director of the Port Authority, have both resigned. Wildstein and Baroni were also subpoenaed.
In a letter Friday, Wildstein's attorney said "evidence exists" that Christie knew about the closures when they happened. Christie denied the allegation Monday after his staff sent an email attacking Wildstein's credibility Saturday.
AFP Photo/Jim Watson