Fishy Circumstances Of Melania Trump's Immigration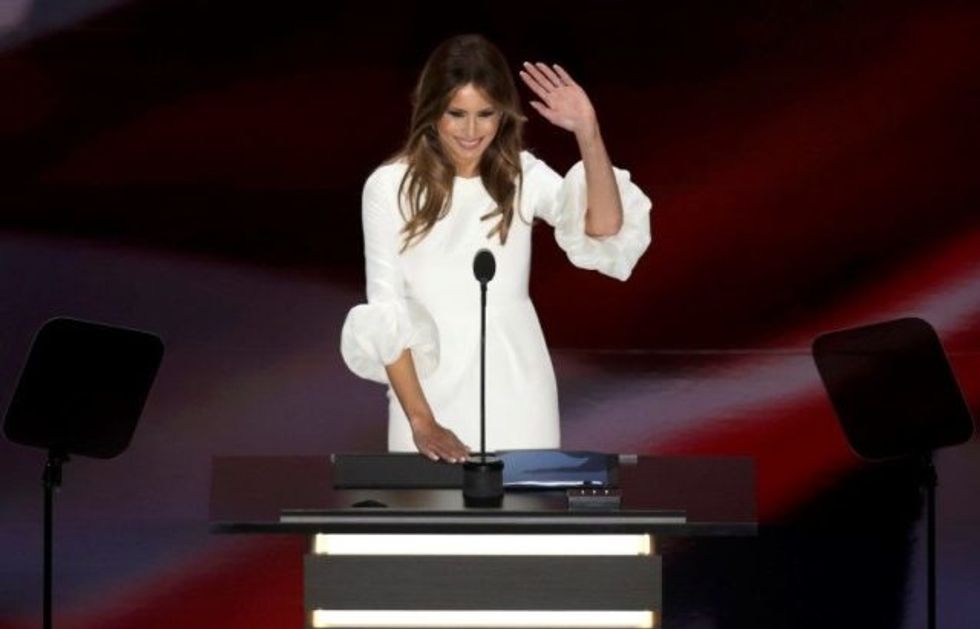 Reprinted with permission from AlterNet.
At last, the White House has shared a bit of the mystery behind Melania Trump's immigration to the U.S. The Washington Post reports that in 2001, Melania received a highly coveted EB-1 visa, generally reserved for renowned leaders in the arts, sciences and business world. Hmm….
EB-1 visas, sometimes called "genius" visas, are normally given to highly accomplished artists, academics, doctors, and engineers around the world. Yet Melania was neither an artist, academic, doctor, nor engineer at the time. She was not engaging in any kind of "extraordinary" enterprise in 2001, unless you count her extraordinary tolerance for dating Donald Trump.
Of the million visas issued in 2001, just 3,376 were awarded to immigrants with an "extraordinary ability," according to the Post. Melania's attorney told the paper the first lady was "more than amply qualified and solidly eligible" for the EB-1 visa, but would not provide any of the qualifications Melania cited during her application.
Recipients of the EB-1 visa must provide proof they have won a major award, along with "evidence of commercial successes in the performing arts, evidence of work displayed at artistic exhibitions" or "evidence of original contributions to a field," the Post writes. Nothing in Melania's public profile suggests she received any such accolades. Her previous career was in modeling.
For months, the Trump administration has ignored demands to release Melania's immigration papers, even as Trump has repeatedly spewed his disdain for immigrants, particularly those without legal documentation. He's been critical of families that immigrate together, referring to them with the conservative slur "chain migration." Yet Melania's family followed her to the U.S. using this very same process.
H/T Washington Post
Liz Posner is a managing editor at AlterNet. Her work has appeared on Forbes.com, Bust, Bustle, Refinery29, and elsewhere. Follow her on Twitter at @elizpos.