The Five Big Questions On Senate Race Spending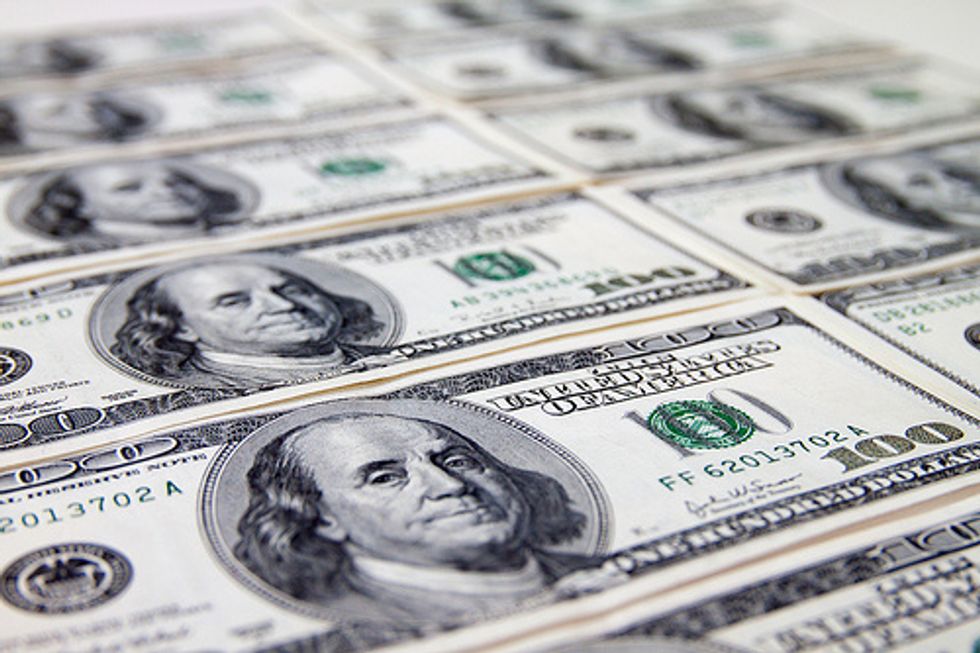 By Kyle Trygstad, CQ Roll Call
WASHINGTON — The Democratic Senatorial Campaign Committee's decision Wednesday to drop $1 million into South Dakota, a race previously written off as a Republican win, was just the latest shakeup of the Senate landscape this week.
On Tuesday, the National Republican Senatorial Committee cut its financial investment in Michigan, where an open seat and a favorable national environment had created an opportunity for the party.
With the Senate majority at stake, the national campaign committees and their outside-group allies are constantly re-evaluating races and analyzing where their resources are most needed and best put to use. It's all part of a real-life game of Tetris, as the groups meticulously watch each other's moves and look to fit their ads and messaging into a larger picture.
Many of the moves by the NRSC, the DSCC and other outside groups likely will fly under the radar over the next 26 days — though with potential runoffs in Louisiana and Georgia, Senate ads actually could be airing on TV into early next year. But others, including spending by the campaigns themselves, will offer definitive signs of a race's potential competitiveness, as in South Dakota and Michigan.
With less than four weeks to go, here are some big questions about the Senate playing field and where the millions more in spending to come will land:
1. Will any Democratic incumbent get cut?
Neither party will ignore a race they can win, regardless of their hopes of winning the majority. Still, the DSCC's decision to jump into South Dakota was undoubtedly an effort to cover its bases in case several of its incumbents are defeated.
Sens. Mark Pryor of Arkansas and Mary L. Landrieu of Louisiana are two of the party's most vulnerable, but Democratic consultants speaking privately about the scenario said they'd be shocked if the party ever cut bait in an effort to spend on more winnable races. The reasons: The DSCC has trounced its Republican counterpart in fundraising and has plenty to spread around (see: South Dakota), and there is still hope the party's ground game will help push them to victory even in Republican-leaning states.
2. Are Republicans all in on North Carolina?
Some Republicans are privately concerned about the spending discrepancy in the Tar Heel State during the final weeks. Americans for Prosperity had reportedly already spent $7 million on the airwaves in North Carolina by the end of March — and it didn't end there.
But Democratic Sen. Kay Hagan, who has received plenty of support from the DSCC and Senate Majority PAC, has led Republican state Speaker Thom Tillis in recent polls, and as of Monday just one major Republican-aligned group had reserved time for the final two weeks.
That would be Crossroads GPS, which booked $5 million from Sept. 30 through the election. The NRSC wasn't scheduled to run ads there during the last 14 days of the race, according to a chart of outside-group spending provided to CQ Roll Call, though that could change at any moment.
3. When will Democrats reserve in the Louisiana runoff?
National Democrats publicly are still optimistic about Landrieu's ability to win a majority of the vote in the Nov. 4 jungle primary. But with that path narrowing, Republican groups have been reserving time for the 32-day runoff to support her likely opponent, Rep. Bill Cassidy.
The NRSC, which hasn't booked any time before Election Day, and the Koch brothers-backed Freedom Partners already have reserved more than $4 million for the overtime period.
Democratic strategists say privately they are not concerned about potentially having to pay higher rates for not booking time well in advance. If the race moves to a runoff, money won't be an issue — especially if Louisiana will decide the majority.
4. Will the NRSC have to spend for Roberts in Kansas?
While Kentucky and Georgia are hosting races to watch, Kansas is now the most vulnerable seat for Republicans.
Sen. Pat Roberts has trailed independent businessman Greg Orman by significant margins in recent polling — though two polls out Wednesday showed him in better shape — and his re-election problem could force the NRSC to spend limited resources otherwise earmarked for offensive opportunities.
But they may not have to. As of Monday, Freedom Partners Action Fund had booked $1.2 million of TV time from Sept. 23 to Oct. 27. And Ending Spending Action Fund announced Wednesday a $1 million buy of broadcast, cable and radio time over the next two weeks.
5. Will Mike Rounds get help in South Dakota?
Not only is the DSCC dropping big money against former Gov. Mike Rounds, the Republican front-runner in the open-seat South Dakota Senate race, but the pro-campaign finance reform group Mayday PAC reportedly is spending another $1 million on pro-Rick Weiland advertising.
That's enough to blanket the airwaves in South Dakota, and Rounds almost certainly can't match that pace. The Sioux Falls Argus Leader reported Monday that Rounds had $1.1 million in cash on hand for the final month of the campaign.
Photo: Ervins Strauhmanis via Flickr