Five Reasons Mitt Romney Is Losing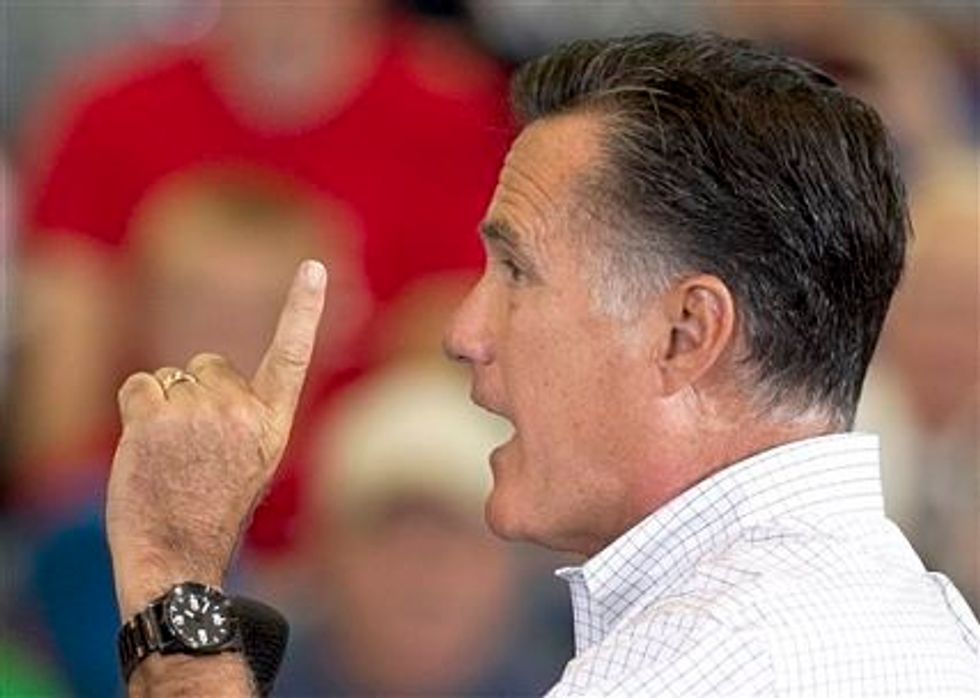 Earlier this week, conservative news clown Laura Ingraham said, "If you can't beat Obama with this record, then shut down the party."
Sounds good.
Defeating President Obama has been the one true goal of the Republican Party for nearly four years, and now many on the right wing feel their prize slipping away. The idea that this president would be easy to beat is never something top Republicans bought into. Chris Christie, Jeb Bush and Mike Huckabee – all whom could have likely beaten Mitt Romney in a primary – declined to run. And Karl Rove has been raising untold amounts of money in hopes preventing Obama's reelection – knowing intimately the advantages inherent in being a likable incumbent.
However there is a delusion that since Fox News has called President Obama a failure since the day he took office, eventually everyone would buy it. In November 2010, when the economy was much worse of than today, millions of Americans did and millions more stayed home.
Republicans like to tell themselves that this election is like 1980 when Ronald Reagan came back after the debates to defeat President Jimmy Carter. What they miss is that Reagan led in that election all summer after Carter's bruising primary win over Ted Kennedy. Mitt Romney has never led in this race.
Photo credit: AP Photo/Nati Harnik