Five U.S. Soldiers Killed In Apparent 'Friendly-Fire' Strike In Afghanistan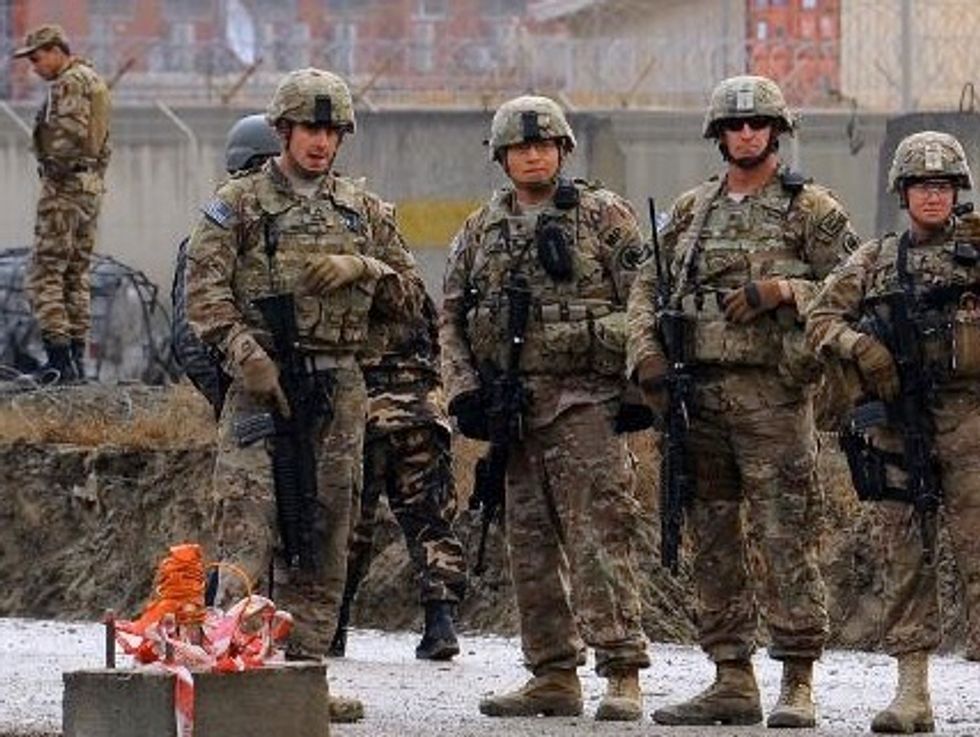 By Hashmat Baktash and Shashank Bengali, Los Angeles Times
KABUL, Afghanistan — Five international soldiers died in a clash with Taliban forces in southern Afghanistan and officials were investigating whether the deaths were the result of friendly fire, the U.S.-led military coalition said Tuesday.
The coalition offered scant details of the incident, which occurred Monday night in remote Zabul province, but Afghan officials briefed on the matter said that a coalition airstrike mistakenly targeted international and Afghan forces who were battling Taliban insurgents in the Arghandab district.
A U.S. defense official said the five soldiers were Americans, the Associated Press reported. A senior police official in Zabul confirmed that at least four Americans were among the dead. One Afghan soldier also was reported killed. Coalition officials declined to identify the victims or their nationalities, pending notification of their families.
Some of the remaining 32,000 U.S. troops, mainly special operations forces, still conduct regular ground operations in the area of the attack.
If confirmed, it would represent one of the deadliest friendly-fire incidents in the nearly 13-year U.S.-led war in Afghanistan.
A brief statement from the International Security Assistance Force, or ISAF, as the coalition is known, said the casualties took place when the unit came into contact with "enemy forces," shorthand for Taliban insurgents, during a security operation.
"Tragically, there is the possibility that fratricide may have been involved. The incident is under investigation," the statement said.
Ghulam Sakhi Rogh Lewanai, the police chief in Zabul, said Afghan and international forces had carried out a joint operation against Taliban fighters in Arghandab on Monday. At the end of the day, the forces returned to their base, where at about 9 p.m. they came under fire from Taliban rockets, Rogh Lewanai said.
Coalition forces on the ground called for airstrikes against the Taliban, which mistakenly hit the Afghan and international troops, he said.
In a separate incident, another ISAF service member died Monday in what officials described as a "non-battle injury" in eastern Afghanistan. With six fatalities in all, it marked the deadliest day for coalition forces in Afghanistan since December, when six Americans perished after their helicopter came under fire from Taliban militants and crashed in Zabul province.
Coalition deaths have declined dramatically in Afghanistan as countries withdraw their forces and Afghan soldiers take the lead in most security operations.
AFP Photo/Aref Karimi