Five Ways To Avoid Those Sky-High Airfare Change Fees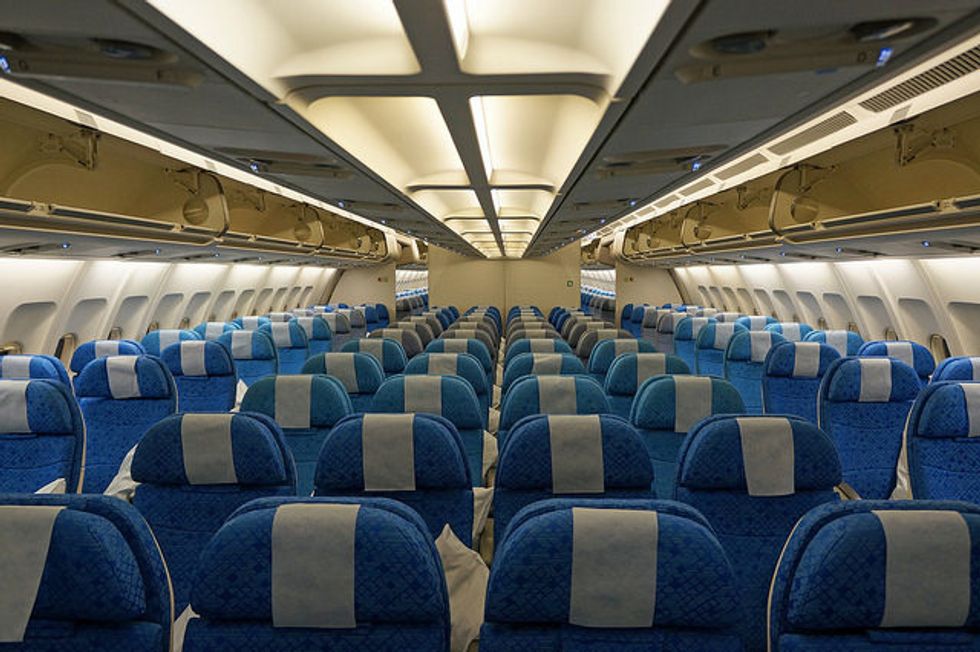 By Catharine Hamm, Los Angeles Times (TNS)
"Nothing is so painful to the human mind," Victor Frankenstein reflects in the Mary Shelley horror classic, "as a great and sudden change."
These days, few things are as painful to the human pocketbook as a great and sudden change in your airline travel plans. A change in those plans can be so expensive it can feel like a bolt in the neck.
We travelers paid almost $3 billion in change fees last year, according to the Bureau of Transportation Statistics, about the cost of seven A380s.
Nowadays, the fees for changes in a domestic ticket can be as much as $200 and often more than double that for an international flight, wiping out a big part of the value of your ticket.
If your plans change, you can avoid the dreaded fee, but it takes some doing (and sometimes some money). Let us count the ways you might escape them:
1. Buy a fully refundable ticket
Let's say you are flying round trip from Los Angeles International Airport to Washington, D.C., on American in mid-October. A search on Monday showed a fare of $351 for a nonrefundable ticket, which is about 85 percent of all tickets sold. A fully refundable ticket costs $1,327. Whether it's worth it depends on your needs and the peculiarities of your schedule.
2. Buy on an airline that doesn't charge change fees
That usually means Southwest. If you have to rebook, you'll have to pay the difference in fares. But there's no charge for the change.
You won't get your money back if you have to cancel the whole trip, but you will have a credit that you can use for a future flight.
George Hobica, founder of Airfarewatchdog, also notes that Alaska Airlines will allow you to change without charge if your flight is 60 or more days away.
3. Buy a fare that offsets the cost of the fee
On American Airlines, you can buy a Choice Plus ticket. For the same October dates as above, I found a Choice Plus ticket for $511. For that, the change fee is waived, and you also get bonus miles plus a same-day flight change if you need it.
4. Change within 24 hours of booking
Some airlines allow you to hold a reservation for 24 hours without booking; some allow you to change as long as the flight is more than seven days away. They don't have to do both.
But under the Department of Transportation rule, there should be no penalty if you decide to change (or cancel). You'll have to read the website carefully to find out which option is offered.
5. Book with an airline that allows same-day changes
I just recently stumbled upon this when I wanted to come home early from a trip to Boston. American allowed me to switch my flight for $75. Among others that allow this: United ($75, unless you're an elite flier) and Delta ($50, unless you're an elite flier).
In fact, if you're an elite flier, you're going to escape many of the fees that plague the rest of us leisure travelers, who tend to buy on price. This means reading the terms and conditions in the airline small type, but it will save you big bucks.
(c)2015 Los Angeles Times, Distributed by Tribune Content Agency, LLC.