Florida AG Decided Not To Investigate Trump U. Days After Receiving A Solicited Donation From The Trump Foundation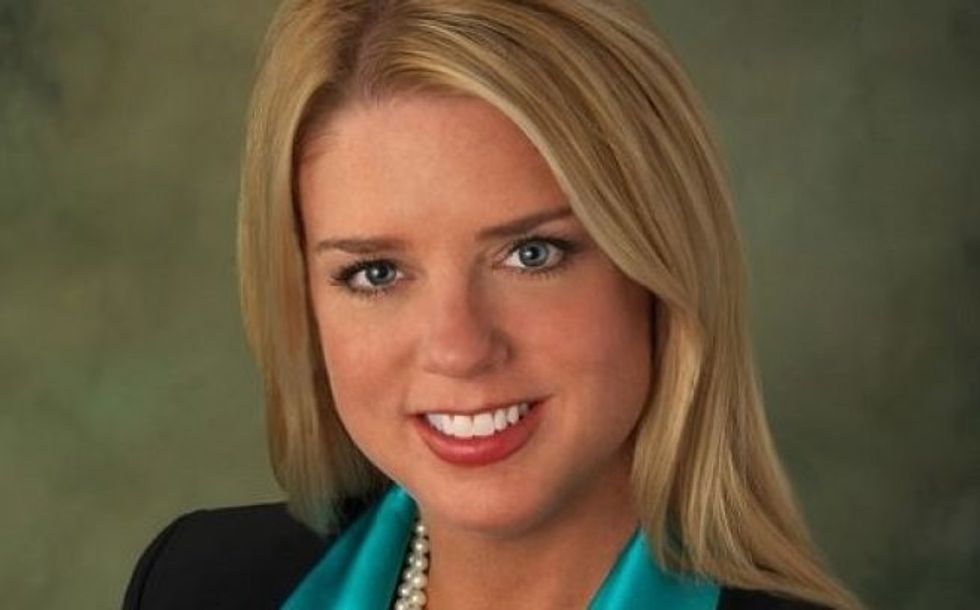 This has the look of a good ol' bribe.
Florida Attorney General Pam Bondi decided not to look into dozens of fraud allegations against the "Trump University" wealth seminar program after receiving a donation — which she solicited — from the Trump Foundation.
According to an Associated Press report from June, Bondi "personally solicited a political contribution from Donald Trump around the same time her office deliberated joining an investigation of alleged fraud at Trump University and its affiliates in 2013."
Then, four days after Bondi's office announced that she was looking into joining an investigation into the Trump University scam, "And Justice for All," a group supporting her campaign for re-election, received $25,000 from the Trump Foundation.
Needless to say, Bondi never opened an investigation into Donald Trump's failed seminar course. She endorsed the presumptive Republican nominee two years later, a day before Florida's Republican primary. Bondi has denied any wrongdoing, calling the AP report "false and misleading."
Bondi spokesman Whitney Ray told CNN that "While there was never an investigation, staff, doing due diligence, reviewed the complaints and the New York litigation and made the proper determination that the New York litigation would provide relief to aggrieved consumers nationwide."
But trouble for Bondi is far from over. On Wednesday, watchdog group Citizens for Responsibility and Ethics in Washington (CREW), filed two complaints against her with the Florida Inspector General's office and with the Florida Commission on Ethics.
The editorial boards of the Orlando Sentinel, the Miami Herald, and the Tampa Bay Times have all asked for an independent investigation into Trump's donation to Bondi, and Boston attorney J. Whitfield Larrabee filed three ethics complaints against Bondi with the Florida Commission on Ethics, Florida Elections Commission, and Florida Bar. Larrabee is also pursuing a federal criminal bribery charge against Bondi, alleging that the donation was payment for not pursuing an investigation against Trump.
As is usually the case with Trump affairs, the water gets even murkier: The Trump Foundation is a tax-exempt charity, and tax-exempt charities are "absolutely prohibited from directly or indirectly participating in, or intervening in, any political campaign" under federal law. The Trump Foundation did not list the donation in its IRS filings, according to the Washington Post.
The Trump campaign called the donation a "mistake" and blamed clerical errors for not reporting it to the IRS.