Florida Congressman Asks For Annulment, Accuses Wife Of Bigamy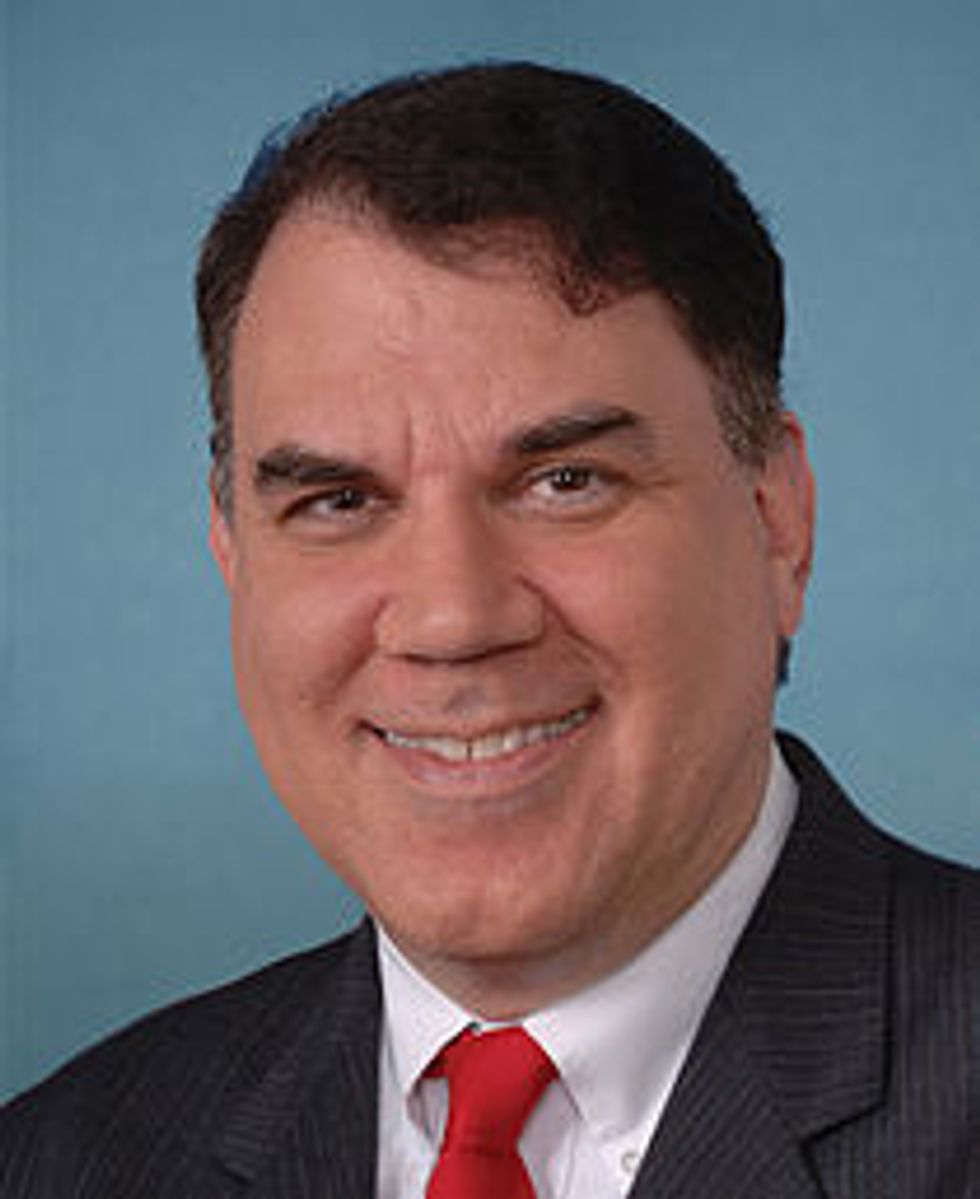 By Jeff Weiner, Orlando Sentinel
ORLANDO, Fla. — When U.S. Rep. Alan Grayson (D-FL) married his wife, she was already wed to another man, according to a new court filing by the congressman's lawyers, seeking an annulment on the basis of bigamy.
In new court paperwork filed in the couple's divorce case last week, days before their 24th anniversary, Grayson accuses Lolita Grayson of fraud, unjust enrichment and misrepresentation, among other claims.
He's also suing for defamation, the new document states, stemming from a disturbance at their home in March. Lolita Grayson accused her husband of shoving her, but later dropped her petition for a domestic injunction.
Lolita Grayson's attorneys did not immediately respond to a call or emails seeking comment on Tuesday.
Alan Grayson's new filing, a counter-petition to her January divorce filing, states that when he met Lolita Grayson in 1985, she "represented herself as single in order to induce Mr. Grayson to marry her."
The paperwork refers to the couple's union as a "bigamous marriage." Lolita Grayson filed a false application for their marriage license, it says, asserting that she had been divorced since 1981.
"Unbeknownst to Mr. Grayson," the filing adds, "Ms. Grayson was married and remained married to another man… up to and after the parties conducted an apparent marriage ceremony on April 28, 1990."
Several years after marrying Alan Grayson, Lolita Grayson "secretly participated" in a divorce from her prior husband, a man named Robert Carson, in Broward County, Fla., the documents state.
Attached to the congressman's counter-petition was a document dated March 7, 1994, purported to be a final divorce judgment. It lists Lolita Carson as the respondent, and Robert Carson as the petitioner.
Alan Grayson's counter-petition argues that his marriage to Lolita Grayson led to her "unjust enrichment," and that he has suffered "humiliation, emotional distress and financial damages."
The congressman's filing asks Circuit Judge Bob LeBlanc to annul their marriage, order Lolita Grayson to "make an accounting of all of the money and property she has received" and establish a trust, "providing for their return to Mr. Grayson."
The new court paperwork also accuses Lolita Grayson of defamation, libel, slander and abuse of process, stemming from a March 1 confrontation at their home near Windermere.
Lolita Grayson filed a petition for a restraining order after the incident, alleging that Alan Grayson "deliberately and with force pushed" her against their front door, "causing (her) to fall to the ground as a result."
However, Alan Grayson's attorneys later released video which they said proved Lolita Grayson was the aggressor. The Orange County Sheriff's Office declined to make an arrest, and Lolita Grayson has since dropped her petition.
"Mr. Grayson has suffered, and will continue to suffer, harm proximately caused by Ms. Grayson's defamatory, slanderous and libelous conduct, including but not limited to mental anguish and harm to reputation," the new filing says.
The court paperwork indicates Alan Grayson is seeking damages in excess of $15,000 on several of the counts alleged in his counter-petition, as well as punitive damages.
Lolita Grayson filed for divorce in January, saying their marriage "is irretrievably broken." She sought joint but primary custody of their four minor children, as well as their marital home, alimony and child support.
In his counter-petition, Alan Grayson seeks parental responsibility for the children and the exclusive use of the family's home.
Photo via Wikimedia Commons