Florida Executes First U.S. Inmate Of 2014
@AFP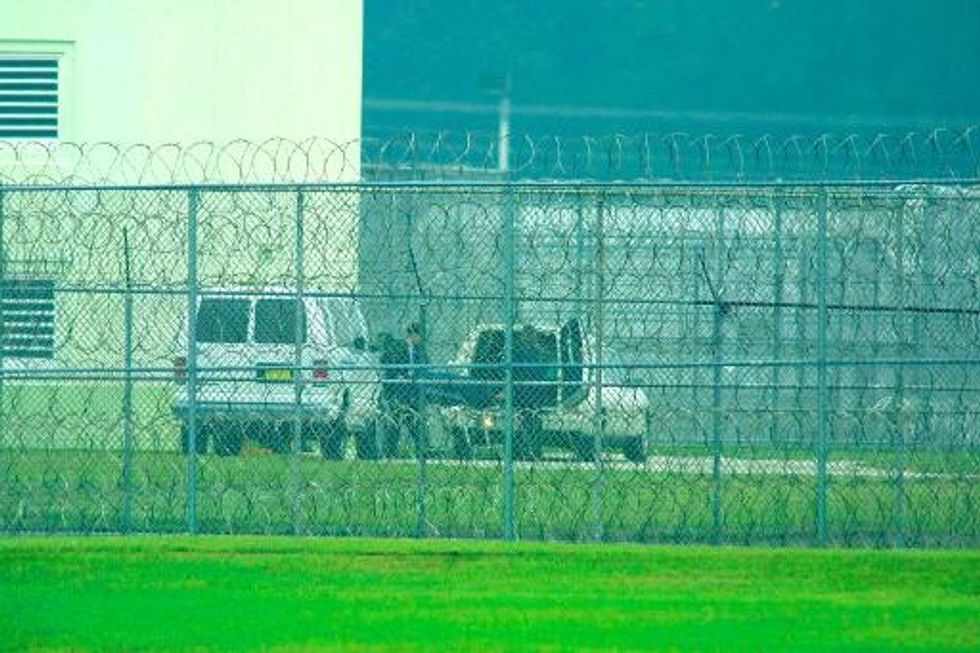 Washington (AFP) – The United States put to death its first inmate of the year in Florida, after a drop in executions during 2013.
Askari Abdullah Muhammad, previously known as Thomas Knight, was convicted of abducting and killing a Miami couple in 1974 and fatally stabbing a prison guard six years later using a sharpened spoon. He appealed his conviction numerous times.
Muhammad, 62, died by lethal injection. He was pronounced dead at 6:45 pm, Florida Department of Corrections spokeswoman Misty Cash told AFP.
He made no final statement.
As his last meal, Muhammad ate one and a half slices of sweet potato pie, a piece of coconut cake, half a slice of banana nut bread, a quarter bottle of Sprite, two tablespoons of strawberry and butter pecan ice cream, an entire small container of vanilla ice cream and a small handful of corn chips.
The inmate was first sentenced to death for killing his boss Sydney Gans and his wife Lillian after abducting them to extort money.
He then was served a second death sentence for killing corrections officer Richard Burke in 1980.
His death sentence, reversed several times for procedural wrongdoings, was reestablished in September, decades after he was initially convicted.
Muhammad's death marked the first execution this year in the United States. Florida is putting more people to death faster, despite worries over a new cocktail of barbiturates used for lethal injections.
Nationwide, however, 2013 saw the number of executions and death penalties drop to one of the lowest levels in decades, according to the Death Penalty Information Center.
Last year, 39 inmates were executed, down from 43 in 2012.
Since 1999, which saw a record 98 executions, the number of people put to death has decreased 60 percent across the country.
A total of 3,108 prisoners sat on death row on April 1, compared to 3,170 the year before.
The number of states that have abandoned the death penalty now stands at 18 out of 50. Six of those states gave up the practice since 2007.
AFP Photo/Chris Livingston