Florida Gov. Scott Signs Law To Require 24-Hour Wait For Abortions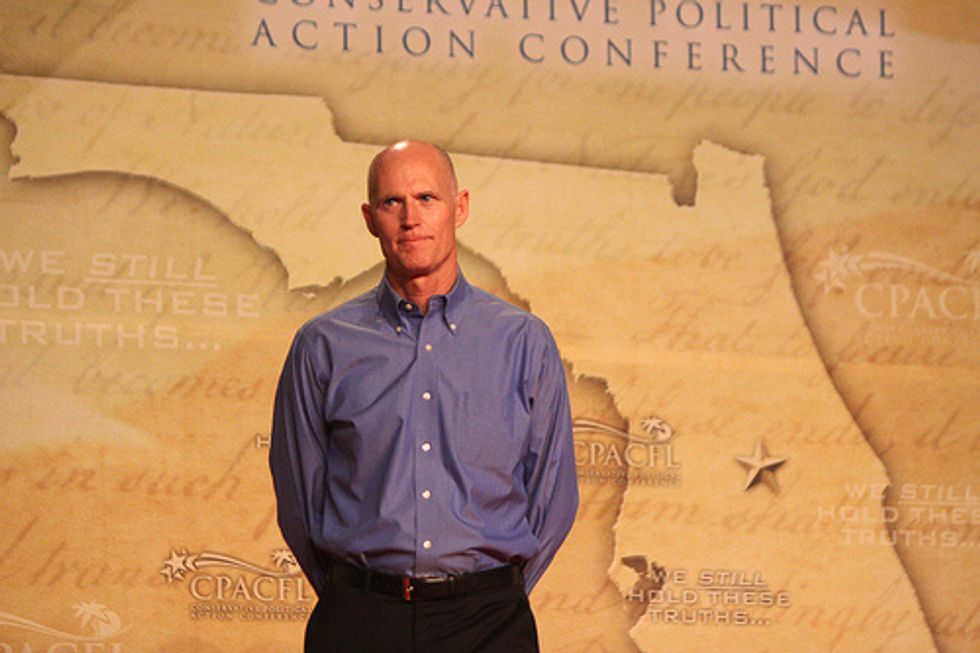 By Gray Rohrer, Orlando Sentinel (TNS)
TALLAHASSEE, Florida — Women in Florida will have to wait 24 hours and make at least two appointments before getting an abortion under a bill that Florida Gov. Rick Scott signed into law Wednesday.
HB 633 includes exceptions for victims of rape, incest, domestic violence, and human trafficking, but those seeking abortions must provide proof of those situations with a police report or medical documents.
"We are blessed in the state of Florida to have a governor that stands for life," said GOP Rep. Jennifer Sullivan, who sponsored the bill.
The waiting period "will empower women across our state to make an informed decision on this life-changing procedure," she added.
The contentious bill, which takes effect July 1, was fought by Planned Parenthood and other abortion-rights groups, which criticized it as imposing nonmedical requirements on abortion and creating undue burdens on low-income and rural women, who will face additional costs.
"This law targets women who already have the least access to care and forces abortions later in pregnancy," said Barbara Zdravecky, president and CEO of Planned Parenthood of Southwest and Central Florida.
Planned Parenthood, the American Civil Liberties Union of Florida and CREDO Action, a progressive advocacy group, collected 13,900 petitions asking Scott to veto the bill and delivered them to his office last week.
"These restrictions are part of a coordinated, national strategy to end access to safe, legal abortion," Planned Parenthood said in a news release.
Democrats also slammed Scott for signing the bill.
"It comes as little surprise that Rick Scott would embrace this demeaning, anti-woman measure that limits the freedom Florida women have in making medical decisions," the Florida Democratic Party said in a release.
The bill passed on a party-line vote in the Senate, with Republicans in favor and Democrats voting against. Six House Republicans voted against the bill, including Rep. Tom Goodson, and one Democrat voted for it.
"The importance of this bill is to give women an opportunity to reflect on a major decision that they are about to undertake — a major medical procedure that will have lifelong effects, not just physically but mentally as well," said Sen. Anitere Flores, a Republican who sponsored the Senate version.
Sullivan said it was too early to say whether the law would lead to fewer abortions in Florida because some women seeking abortions change their minds during the waiting period.
"I would think there would at least be probably a few because they'll have more time to think about it. Only time will tell," Sullivan said.
—
(News Service of Florida contributed to this report.)
(c)2015 The Orlando Sentinel (Orlando, Fla.) Distributed by Tribune Content Agency, LLC.
Photo: Gage Skidmore via Flickr