Florida GOP State Senator Sponsors Bill To Outlaw Democratic Party
@MJBoddie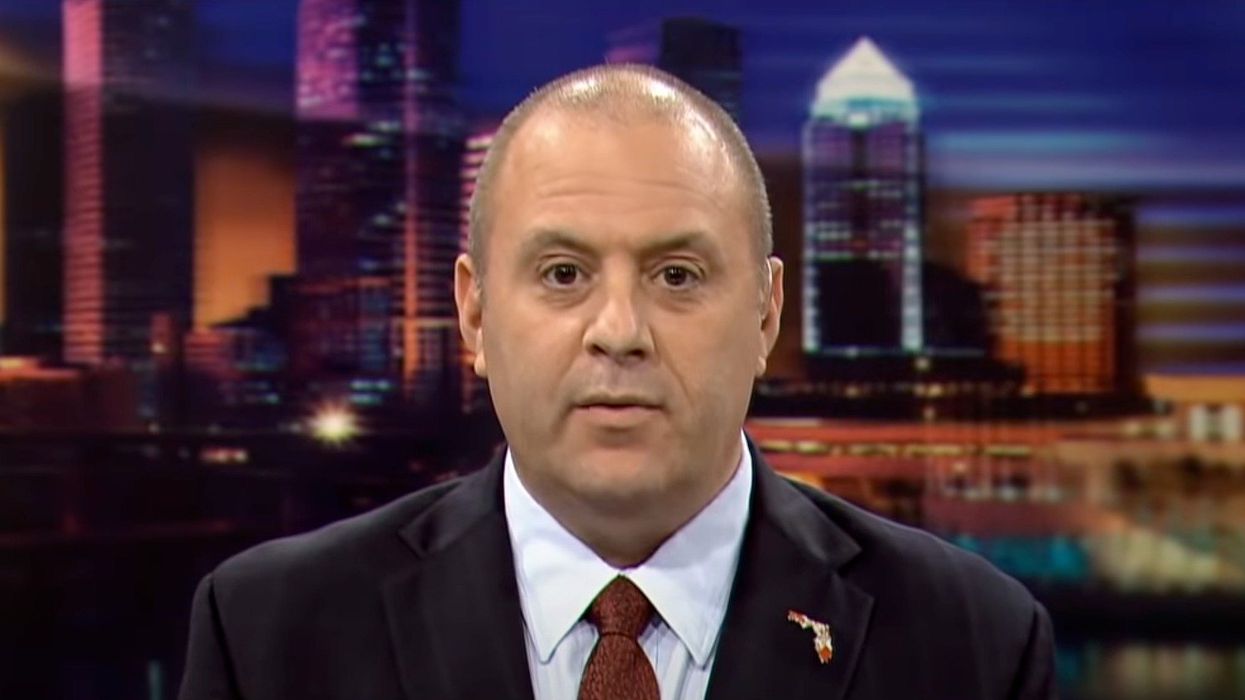 A Florida GOP state senator has proposed a bill that would officially abolish the state's Democratic Party, NBC reports.
Sen. Blaise Ingoglia filed "The Ultimate Cancel Act," which according to the Tallahassee Democrat, "never mentions the word Democrat or Democratic, but would decertify any political party that ever included a plank to support slavery in its platform, something the Democratic Party did between 1844 - 1864."
Furthermore, according to NBC, the bill "would require Florida officials to notify all registered voters who belong to any canceled parties that their parties no longer exist. It would also change their voter registrations to 'no party affiliation' and 'provide procedures' for those voters to update their affiliations to 'an active political party.'"
NBC reports:

Ingoglia suggested in a news release that his bill was designed to get back at Democrats and 'leftist activists' who he said had 'been trying to 'cancel' people and companies for things they have said or done in the past,' including 'the removal of statues and memorials, and the renaming of buildings.'
Florida's Democratic Party responded to the proposed measure in a statement saying, "Presenting a bill that would disenfranchise 5 million voters is both unconstitutional and unserious. Under Ron DeSantis, Senator Ingoglia is using his office to push bills that are nothing more than publicity stunts instead of focusing on the issues that matter most to Floridians."
Although deemed "unserious" by the Florida Democrats, many Twitter users are unamused by the proposed legislation.
@Longjacket2: "people this is not a test - this is full blow Fascist WTF crazy! 'Sen. Ingoglia is backing a bill in FL he calls the 'Ultimate Cancel Act,' ~ ban any political party that once included slavery in their platforms from running in the state, including the FL Democratic Party."
@Patriot1690: "Members of the Maga GOP once again showing that if they ever take power again, they would do all they can to destroy democracy."
@JordanAdams171: "This is downright authoritarian and fascism @GOP"
@JoePalank: "It's refreshing to be able to say 'oh, he's a fascist' as a statement of fact and not political opinion."
Tim O'Hara: "This is so ridiculous even for the GOP."
@TheMermaidAg: "Um Florida… y'all ok? You just wanna go all in on the whole fascism thing for real?"
@labbarb: "Wow.... just....wow."
Reprinted with permission from Alternet.