Flynn Associates Indicted For Illegal Lobbying Scheme
@FAWFULFAN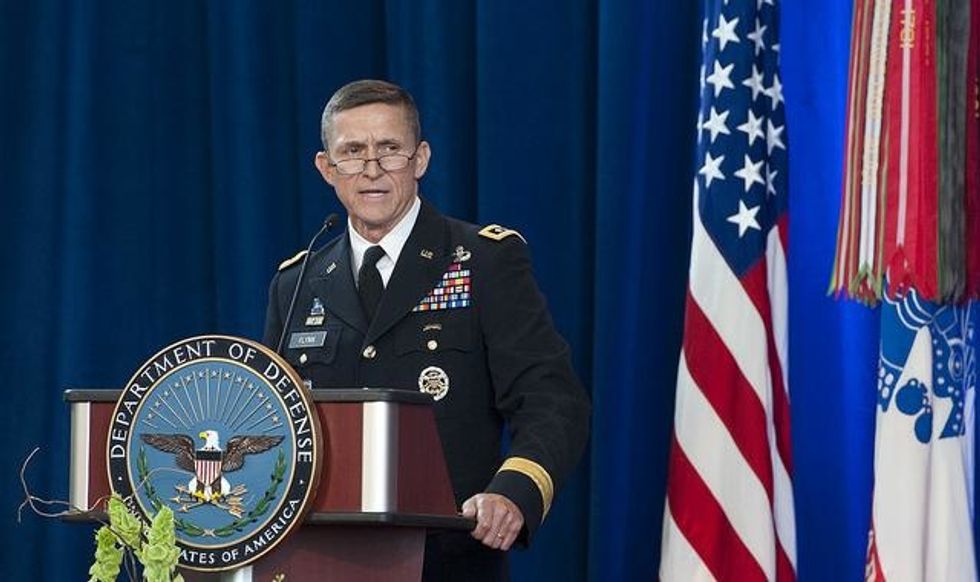 Reprinted with permission from AlterNet.
On Monday, The New York Times reported that two former business partners of former National Security Adviser Michael Flynn were indicted in federal court:
Charges against the two former associates, Bijan Kian and Ekim Alptekin, were unsealed on Monday in an Alexandria, Va., courtroom. The two men were charged with a conspiracy to violate federal lobbying rules, and Mr. Alptekin also was charged with making false statements to F.B.I. investigators.

The indictment is further evidence of a broad crackdown on unregistered foreign lobbying growing from the inquiry by Robert S. Mueller III, the special counsel who has investigated foreign flows of money from Ukraine, Turkey and other countries designed to manipulate decision-making in Washington. Mr. Mueller referred the Turkey case to prosecutors in Northern Virginia earlier this year.
Flynn, who pleaded guilty to lying to federal investigators in the Russia probe last year, and who Mueller told a court has provided "substantial assistance" to the investigation, has been unsettlingly close to the Turkish government. In 2016, he wrote an editorial attacking Fethullah Gulen, a dissident cleric living in the United States who was accused by Turkish President Recep Tayyip Erdoğan of masterminding a failed coup attempt against him. Flynn and his son were even accused of plotting a conspiracy to kidnap Gulen and hand him over to Turkish authorities.
Prosecutors allege that Flynn and Kian sought to lobby members of Congress to extradite Gulen, and Alptekin, a Turkish businessman with ties to Erdoğan, helped finance the project.
It is unclear whether this scheme had any impact on U.S. policy. But the Turkish foreign minister claims Trump administration officials are now working on a plan to extradite Gulen, and reportedly even considered doing so as a bargaining chip to persuade Erdoğan to back down from his standoff with Saudi Arabia over the suspected political murder of journalist Jamal Khashoggi. The idea of the U.S. handing over a dissident of an autocratic regime to ease international outcry against an atrocity committed by another autocratic regime would be horrifying on a number of levels.
If Flynn's associates illegally worked to influence any of this, they must be held to account — and the public deserves answers.
Matthew Chapman is a video game designer, science fiction author, and political reporter from Austin, TX. Follow him on Twitter @fawfulfan.